Application Deadline Has Passed
Develop career skills and explore what museums, anthropology, and archaeology have to offer through an eight-week internship at the Penn Museum. The Teen Summer Internship provides high schoolers with a chance to build career skills and gain professional experience with the Museum's offices, classrooms and galleries.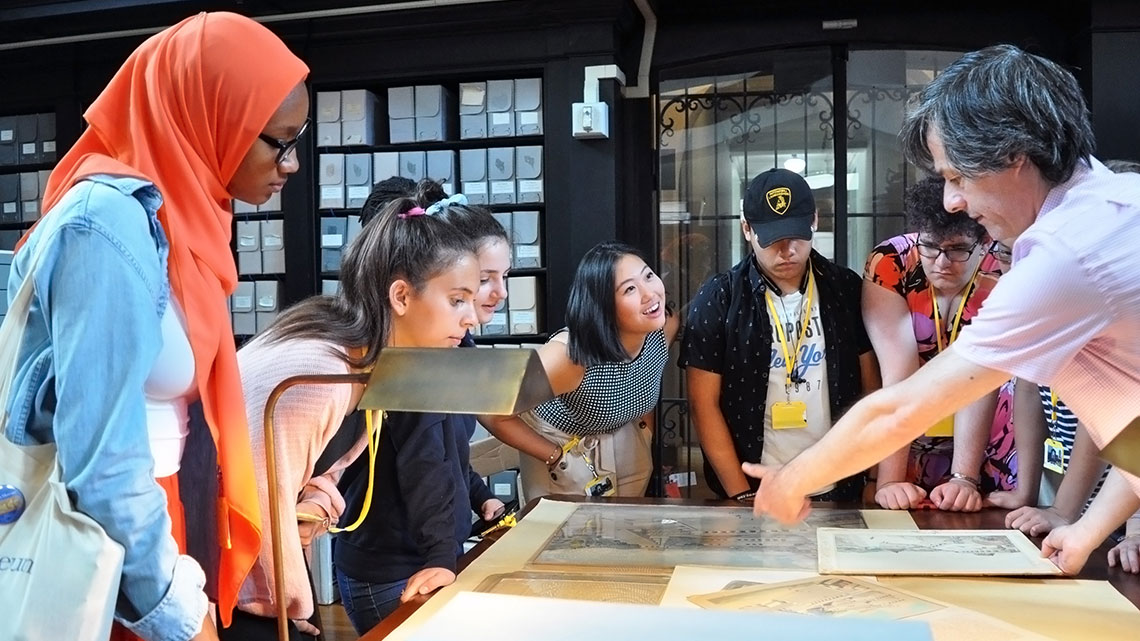 About the Program
We are excited to announce the Penn Museum Teen Summer Internship Program will now offer paid internships to a select group of participants by becoming a worksite for the Bloomberg Arts Internship Program. Monday through Wednesdays, interns will report to the Penn Museum and work directly with a specific Museum department (Conservation, Marketing, Exhibits, etc.) to gain valuable hands-on experience. On Thursdays and Fridays, interns will work with the Bloomberg Arts Internship to visit iconic cultural sites across the city, and experience challenging and engaging professional development and college readiness workshops, where they'll develop vital skills to carry them forward in their educational and professional lives.
How to Apply
Applications are now available through the Bloomberg Arts Internship Website. The Bloomberg Arts Internships are available to rising high school seniors (graduating 2024) from Philadelphia public schools and public charters.* Please specify your interest in working with the Penn Museum in the application essays.
For more information about the program or to apply, please click the link below:
If you have any questions about these changes please call Camden Copeland at 215-573-5309 or email This email address is being protected from spambots. You need JavaScript enabled to view it..