Part exhibition, and part working laboratory, a glass-enclosed conservation lab brings you right into a museum conservator's world. See the tools of the trade and watch as conservators work on a wide array of artifacts being prepared for exhibit in the Museum's signature galleries. Enjoy this unique opportunity to follow conservators as they protect, restore, and preserve pieces of human history in this 2,000 square foot exhibition.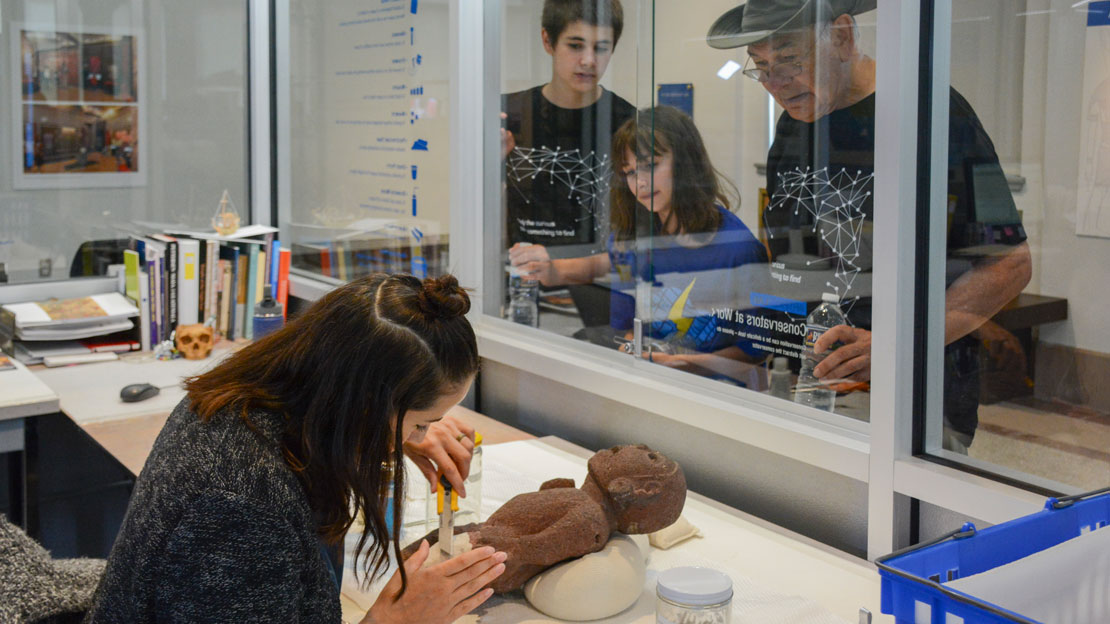 Visitors can look in to see a range of artifacts in various stages of conservation, and watch as members of the Penn Museum Conservation Department examine, research, clean, repair, and document a variety of ancient and ethnographic objects to be exhibited in the Museum's renovated galleries. Objects already conserved will be exhibited in the space outside the lab with information on their treatments and visitors will be able to enjoy various interactives about the conservation experience.
To learn more about some of the projects in progress, check out The Artifact Lab Blog and our special "Conservation Confidential" Daily Digs. We'd love to hear from you—post your questions through our Blog.
---
Sponsors
Funding for The Artifact Lab is generously provided by David A. Schwartz, M.D. and Stephanie Schwartz. It was established through the generosity of Frances Rockwell and John R. Rockwell, W64, WG66.