Faculty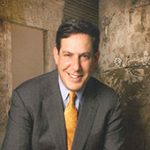 Richard M. Leventhal, Ph.D., Executive Director
Dr. Leventhal is a Professor in the University of Pennsylvania Department of Anthropology and Curator in the American Section of the Penn Museum. He is also the former Director of the Penn Museum, President and CEO of the School of American Research in Santa Fe, Director of the Cotsen Institute of Archaeology and Associate Professor in the Department of Anthropology at UCLA, and Director of the Institute for Mesoamerican Studies at SUNY-Albany. He has done extensive archaeological field research in Belize, Mexico, and other parts of Central America for over thirty years, which has resulted in several monographs and books about the ancient Maya. Dr. Leventhal lectures and writes extensively on the preservation of cultural properties and cultural sites, on the need to prevent the looting of global heritage resources, and on the acquisition policies of museums.
---
Brian I. Daniels, Ph.D., Director of Research and Programs
Dr. Brian I. Daniels is director of research and programs for the Penn Cultural Heritage Center at the University of Pennsylvania Museum, adjunct assistant professor in the University of Pennsylvania anthropology graduate group, visiting professor in the Sustainable Cultural Heritage Graduate Program at the American University of Rome, and research associate at the Smithsonian Institution. His research centers around three concerns: (1) conflict, cultural loss, and human rights violations; (2) community-based approaches to cultural heritage preservation; and (3) indigenous rights and recognition. Currently, Dr. Daniels leads the National Science Foundation-supported Conflict Culture Research Network, a group of scholars at fifteen international universities and research organizations focused on the study of intentional cultural destruction. He has received the Society for American Archaeology's Presidential Recognition Award for his efforts to protect Syrian and Iraqi cultural heritage and the Lynn Reyer Award in Tribal Community Development from the Society for the Preservation of American Indian Culture for his work with the Shasta Indian communities of northern California. He previously served as the manager of the National Endowment for the Humanities regional center initiative at San Francisco State University, where he worked on strategies for public engagement and the digital humanities.
---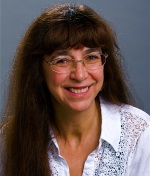 Margaret M. Bruchac, Ph.D., Associate Faculty
Dr. Bruchac (Abenaki) is an Assistant Professor of Anthropology and Coordinator of the Native American Studies Initiative at the University of Pennsylvania. She serves as Secretary to the Council for Museum Anthropology, a section of the American Anthropological Association. Her doctoral work at the University of Massachusetts Amherst focused on Native American archaeology and history in the Connecticut River Valley. Dr. Bruchac is the former Repatriation Research Liaison for Amherst College and Smith College, and a former Trustee of both Plimoth Plantation and Fort Ticonderoga. She has received research awards from the American Philosophical Society, Five College Fellowship, Ford Foundation, and the School for Advanced Research. Her current research examines early collaborations among Indigenous informants and anthropological collectors that influenced the distribution and interpretation of cultural heritage in museums. Dr. Bruchac is particularly interested in revitalizing connections between iconic Indigenous objects (e.g., wampum belts) in museums and contemporary Indigenous communities linked to those objects.
---
Salam Al Kuntar, Ph.D., Associate Faculty
Dr. Salam Al Kuntar is an assistant professor in the Department of Classics at Rutgers University. She received her Ph.D. from the University of Cambridge in 2009. Her research interests centre upon the archaeology of the Near East exploring a wide variety of themes such as ancient economy and urbanism, human mobility and cultural boundaries, forced migration, archaeology and cultural heritage. She has long worked for the Directorate General of Antiquities and Museums in Syria and participated in numerous archaeological projects. She is the co-director of the Tell Hamoukar Project in northeast Syria.
---

Alda Benjamen, Ph.D., Postdoctoral Researcher
Dr. Alda Benjamen is a postdoctoral researcher at the University of Pennsylvania Museum's Penn Cultural Heritage Center, and a research associate at the Smithsonian Institution, in the Office of the Under Secretary for Museum and Research. She works as a historian specializing in cultural heritage documentation and preservation. She recently completed her PhD in Modern Middle Eastern History at the University of Maryland, College Park. Her dissertation, "Negotiating the Place of Assyrians in Modern Iraq," examines the relationship between a stronger Iraqi state under the Baʿth regime, which began in 1968, and the Assyrians, a Christian ethno-religious group. Her research weaves ethnographic material, and oral histories, with original archival sources uncovered in Baghdad, and in libraries and private collections in Erbil, Duhok, and Mosul in languages ranging from Arabic, Classical Syriac and modern Aramaic. She specializes in the history of the modern Middle East; in particular, she focuses on twentieth-century intellectual, cultural and social history of Iraq and Syria, Middle Eastern minorities and their transnational networks, and women and gender issues. Her current research examines cultural heritage in times of conflict, and focuses on intangible heritage within agricultural domains. Dr. Benjamen received the E.B. Smith Award for Best Dissertation in Political History, and was a fellow at the American Academic Research Institute in Iraq. She holds a Master's degree from the Near and Middle Eastern Civilizations Department at the University of Toronto in Syriac Studies.