Students and Alumni
Tiffany Cain
Tiffany is a graduate student in the Department of Anthropology. Her research engages the interplay between cultural heritage, archaeology, and the sociopolitics of community development. She has recently joined the archaeological division of the Tihosuco Heritage Preservation and Community Development Project in Quintana Roo, MX. Her broader interests include cultural heritage ethics, archaeologies of colonialism, indigenous and diaspora archaeology, landscape archaeologies, and community-based participatory research.
---
Kasey Diserens Morgan
Kasey is a graduate student in the Department of Anthropology.  While pursing her Masters in Historic Preservation at Penn, she became interested in the intersection between cultural heritage studies, anthropology, and historic preservation, particularly focusing on ideas of ownership and control of historic resources.  She has been a part of the colonial house sub-project of the Tihosuco Heritage Preservation and Community Development Project in Quintana Roo, Mexico, since 2014. Her work on that project ranges from documentation and drawing of the existing structures to interviewing owners and members of the community regarding their perceptions of the colonial era structures in town.  More broadly, her interests include cultural heritage, identity, memorialization, historic preservation, community-based archaeological projects, how space impacts culture and memory, and the spatial manifestations of inequality.
---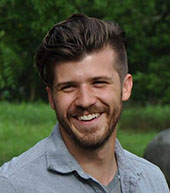 Chris Green
Chris is a graduate student in the Department of Anthropology at the University of Pennsylvania. His research seeks to understand the epistemic value-gap between stakeholders of cultural heritage, including indigenous peoples, museum professionals, and the public. In particular, he focuses on how, why, and to what effect colonizers objectify and how colonized subjectify the same cultural heritage. Currently, his research is located between the museums of continental France and the Oceanic peoples represented within them. He is a Research Assistant for Dr. Brian Daniel's Shasta project in California. His background is in archaeological heritage legal compliance work, especially the Native American Graves Protection and Repatriation Act, for museums, universities, and the US military.
---
Maria Fernanda Esteban Palma
Maria is a graduate student at Penn interested in how cultural heritage is used by stakeholders in Latin American settings. Her earlier studies in law at the Universidad Nacional de Colombia and in archaeology at the University of Exeter, UK, have been fundamental to recognize the subtle forces at play during the selection, use and contestation of heritage in Colombia, where the claims of indigenous groups, farmers, merchants, scholars and governments usually converge. More broadly, her areas of research include material culture studies, indigenous cosmologies, ethnicity, the politics of representation and collaborative research methodologies. Currently, she is undertaking preliminary research with several indigenous associations in central Colombia as preparation for a longer project on the relationship between landscape, spirituality and identity construction. This study will be the basis for her doctoral dissertation.
---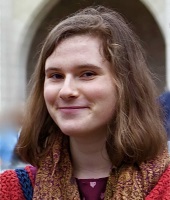 Lise Puyo
Ms. Lise Puyo is a cultural anthropologist from France, interested in material and written evidence of the diplomatic relations between Indigenous peoples and French colonial settler societies in the American Northeast. Her interests include museum policies, ethics, curation, and the appropriation and display of Indigenous heritage. Lise's experience includes material culture analysis, working with museum collections in the United States, France, and Canada. A significant part of her research also uses historical written documents to navigate among ecclesiastical sources, French and English colonial sources, Six Nations Haudenosaunee sources, and others who shaped the networks and practices of collecting, from proto-anthropological cabinets of curiosity to ethnographic museums to tribal nations. At Penn, she serves as a Research Assistant to Dr. Margaret Bruchac for the project "On the Wampum Trail," supported by grants from the Penn Museum and the Department of Anthropology. She has also been researching the French logic underpinning the recurring auctions of Hopi katsinam in Paris. Ms. Puyo sees these case studies as more than just historical, archaeological or museological issues; they also reveal political struggles, historical traumas, and issues of cultural sovereignty that are dramatically at stake today. Read more about her work for the Wampum Trail project here.
---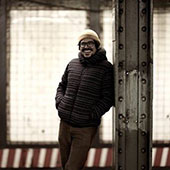 Aldo Anzures Tapia
Aldo Anzures Tapia is a Graduate Research Fellow at the University of Pennsylvania pursuing his Ph.D. in Educational Linguistics at the Graduate School of Education. The focus of his research is geared towards Indigenous education and language revitalization in Mexico.He is particularly interested in the ways Yucatec Maya is in contact with Spanish and English in educational spaces in the Yucatan Peninsula. Since 2015 he has engaged in collaborative research with the Caste War Museum (Tihosuco, Quintana Roo) through the Tihosuco Heritage Preservation and Community Project. He has assisted the Caste War Museum in the production of bilingual comics, bilingual lesson plans and materials for the museum workshops; in the documentation of bilingual rap practices and oral histories from the elders in Tihosuco; as well as in the promotion of a trilingual approach to the museography. Aldo holds an M.A. in International Educational Development from Teachers College, Columbia University, and a B.A. in Psychology from the National Autonomous University of Mexico.
---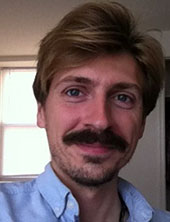 Robbie Vigar
Robbie is a graduate student in the Department of Anthropology whose research focuses on socio-political, economic and historical perspectives on the looting and destruction of cultural heritage in the modern conflict zones of the Middle East. In particular, his research seeks to address questions surrounding the facilitation networks that perpetuate the trade in illicit antiquities, the dislocation of populations from their own history and the engagement of local communities in cultural heritage preservation. Robbie undertook his undergraduate and graduate degrees at University College London's Institute of Archaeology, concentrating on the archaeology of the Middle East and North Africa. During the final year of his Masters degree Robbie took up a position at the UK government's Office for Security and Counter-Terrorism, where he subsequently worked for two years before coming to the University of Pennsylvania. Robbie is part of the Safeguarding the Heritage of Syria Initiative at the Penn Cultural Heritage Center, helping to document the damage caused to Syrian cultural heritage in the ongoing Syrian civil war.
---
Deanna Bell
Deanna Bell received BAs in Anthropology, Archaeology, and Art History from Rutgers University. She spent two years in a graduate program in Art History at the University of Iowa before returning to Rutgers for law school where she earned her JD in 2007. Deanna served as the Administrative Coordinator of the PennCHC for one year. She intends to pursue a doctoral degree focusing on Near Eastern archaeology and cultural heritage issues.
---
Julia Brinjac
Julia Brinjac graduated in 2008 with her BA in Cultural Anthropology from Penn. After spending a year in Washington DC interning for the Smithsonian Center for Folklife and Cultural Heritage, she returned to Penn to pursue an MA in Cultural Heritage with a focus on Heritage Tourism. Julia's projects included the Belize National Museum project, central american tourism research and site museum development. Additionally, Julia completed her MA thesis project in Belize where she conducted a heritage tourism study of Altun Ha- one of Belize's most visited heritage tourism sites. Julia graduated with her MA in 2011 and currently works for the Pennsylvania State Senate Democratic Caucus.
---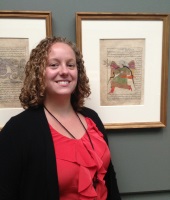 Lauren Davis
Lauren Davis was one of the first employees of the CHC! While at Penn she majored in Anthropology and Near Eastern Languages and Civilizations and participated in archaeological excavations in America, Turkey, and Israel. After a wonderful year of painting, organizing, and researching for the center, she moved on to Koç University in Istanbul, Turkey, where she is working on her doctorate, but is also currently interning at the Smithsonian Institute's Freer|Sackler Galleries in Washington, D.C. In addition to the Smithsonian and the Penn Museum, she has worked with other museums including the Allard Pierson Museum in Amsterdam, where she spent the past summer implementing new digital practices and an iPad application. Once she returns to Istanbul, her dissertation research will focus on bringing the sensory experience, and smell in particular, into our understanding of place and heritage, and how the sensory landscapes and heritage can be integrated with the digital world. As part of her dissertation work, she will also be turning her smellscape research of Istanbul into an exhibition.
---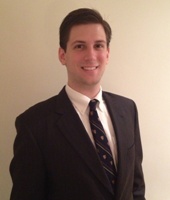 J. Tyler Ebeling
Tyler Ebeling worked with PCHC from 2010-2012 as a research assistant, collaborating on the Belize National Museum project, Central American tourism research, site museum development, and governmental white papers. He graduated from Penn in 2012 with a double major in Art History and Classical Studies, and currently works at Lincoln Financial Group in Radnor, PA on the market research team.
---
Caitlin Foley
Caitlin Foley volunteered at the PennCHC in the Penn Museum from October of 2012 through May of 2013. While volunteering at CHC Caitlin researched the genealogy of the Shasta, a Native American tribe located on the border between California and Oregon. Her work involved reading and recording information found in applications to the Bureau of Indian Affairs dated from 1928 to 1929, in an effort to contribute to research being done to aid the Shasta in the federal recognition process. Today Caitlin is a teacher at a pre-school in Northwest Philadelphia and enjoys teaching her students about the history of the United States when she can.
---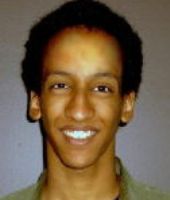 Joseph Isaac
Joseph Isaac is a visiting Fulbright scholar studying street art and graffiti regulation in affiliation with the School of Social and Political Sciences at the University of Melbourne. Joseph's research involves analyzing how the creative interventions created by illicit images affect Melbourne's corporate identity and the experience of the city's public spaces. He is currently creating an online archive that maps street art and graffiti as a form of cultural heritage, with crowd-sourced content of thematically-linked images and guided tours that detail how individuals see and understand the city around them. From 2010-2014, Joseph worked at the PennCHC as a research assistant studying cultural property law and cultural heritage.
---
Sarah MacIntosh
Sarah MacIntosh graduated from the University of Pennsylvania in 2011 with a major in Anthropology and minors in Geology and Modern Middle Eastern Studies. She worked for the Cultural Heritage Center as an undergraduate student while taking courses in cultural heritage studies. During her undergraduate career, she participated in numerous field excavation seasons in Morocco, Jordan, and America. Additionally, she worked in the American and Near East collections at Penn's Museum of Archaeology and Anthropology. After graduation, she was selected to be a research assistant for the Andrew Mellon Collection project at the Penn Museum from 2011 to 2012. Currently, she is a PhD student in the Department of Anthropology at the University of Nevada, Las Vegas. Her research focuses on exploring diachronic changes in sociopolitical organization, subsistence economies, and ethnic identity at the site of Kaman-Kalehӧyük in Central Anatolia (present-day Turkey). Sarah's work experience at the CHC has greatly contributed to her anthropological training and perspective.
---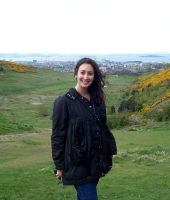 Jamie O'Connell
Jamie O'Connell graduated from the University of Pennsylvania in 2013 with a BA in Ancient History and Religious Studies. She worked with the PennCHC on research requests for renewal of Memoranda of Understanding with Cambodia, China, Mali, and Honduras, as well as several other research projects. Jamie's research interests include Greek and Roman relations with Achaemenid Iran, as well as cultural heritage and antiquities trade issues involving modern Iranian-U.S. relations.
---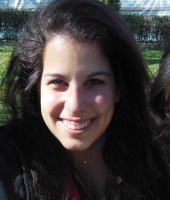 Sabrina Papazian
After finishing her BA in Art History and Archaeology from Cornell University in 2012, Sabrina spent the summer at the Penn Cultural Heritage Center. While at the CHC, Sabrina primarily researched the economic implications and scope of the antiquities market, collecting data from a range of art dealers and online auction sites. After her summer at the CHC, Sabrina went on to complete a MPhil in Archaeology with a concentration in Archaeological Heritage and Museums from the University of Cambridge. Her dissertation focused on the effects of tourism on the management of an Urartian site in Armenia. Sabrina is currently a PhD candidate in the Department of Anthropology at Stanford University where she plans to continue her research in Armenia, investigating the management policies and cultural diplomacy surrounding heritage and its subsequent effects on identity building.
---
Shannon Renninger
Shannon Renninger graduated from the University of the Arts in 2013 with a BFA in Dance Performance. From 2012-2014 she worked for Group Motion Dance Company as a Community Ambassador and Administrator. In addition, she served as the Assistant to the Directors of the University of the Arts Dance Study Cycles, working as an administrator and author for the program's blog. Her interests include performing as a freelance dancer and non-profit cultural preservation management. Shannon was the Administrative Coordinator of the PennCHC in 2015. She is currently the Undergraduate Coordinator of the Department of Anthropology at Penn.
---
Angelea Selleck
In the summer of 2010, after graduating from University College Utrecht (UCU) in the Netherlands with a major in cultural anthropology and international law and a minor in art history and museum studies, Angelea interned for the Penn Cultural Center. Her projects included conducting legal research for an upcoming conference at the University of Pennsylvania concerning the 1970 and 1972 UNESCO World Heritage Conventions and examining the circulation of Greek and Cypriot coins from different time periods throughout the Mediterranean. After leaving Penn, she interned for the University of Cambridge Museum of Archaeology and Anthropology (MAA) in Cambridge, England, where she worked with their anthropological collections and assisted a Senior Curator with developing a new exhibition for the Museum's reopening. In addition, she worked closely with the Manager of Photographic Collections in gathering photographs from the archives of specific Adivasi communities in India for an upcoming project. She has also worked for INCOMINDIOS, a Swiss human rights organization who advocates for indigenous issues worldwide and has consulting status with the United Nations. In Spring 2013, Angelea graduated from the London School of with an MSc in Law, Anthropology and Society.
---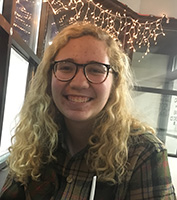 Claudia Silver
Claudia is a junior majoring in Urban Studies with minors in Architecture and Landscape Studies.  At Penn, she is involved with Fossil Free Penn and the Student Labor Action Project.  Her interests in cultural heritage revolve around identity, ownership, and landscape.
---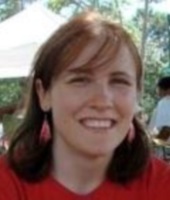 Ariel Smith
Ariel Smith graduated from Penn in 2011 with a major in Anthropology and minors in East Asian Area Studies and History. She worked for the Center first as a student and then after graduating on projects such as the Cultural Heritage Education Survey, Shasta Heritage Indian Kinship Project, and the Historical Museum Attendance Survey. She now works as Department Administrator in the Department of Anthropology at Penn.
---
Siobhan Walsh
Siobhan Walsh volunteered at the Cultural Heritage Center while attending Saint Joseph's University. Siobhan graduated from Saint Joseph's University in 2012 with a Bachelor of Arts Degree. She majored in Fine Art and minored in Ancient Studies. At the Cultural Heritage Center, Siobhan researched importing and exporting regulations and drafted a document referencing the regulations implemented by UNESCO. After graduating college, Siobhan moved to New York and began working in the Human Resources Department at a nonprofit. She is currently looking into graduate school programs.