Expeditions Past & Present

SAQQARA
Since 1992, the University of Pennsylvania Museum (UPM) has been conducting a joint project with the Museum of Fine Arts, Boston in the area of the Teti Pyramid Cemetery. Headed by David Silverman and Rita Freed, this epigraphic project has relocated the Middle Kingdom (1980-1630 B.C.) burial chambers of the officials, Ihy, Hetep, Sekhwesket, and Sahathoripi. In addition to the work in these Middle Kingdom tomb chapels, the team has also worked in the 6th Dynasty (2350-2170 B.C.) tomb of Mereruka recording the inscriptions in the rooms dedicated to his son, Meriteti.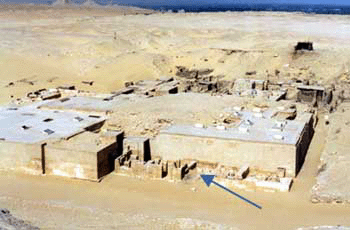 In 1992 and 1995, the Saqqara project studied the tombs of Ihy and Teti (shown in the foreground).


In its last season, it carried out a survey and mapping project of the area surrounding the Teti Pyramid Cemetery, and an archaeological surface survey to the south of the pyramid.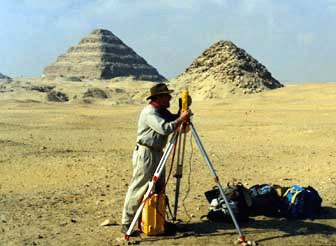 Anthropology graduate student Stephen Phillips conducting the survey of the area around Teti's pyramid.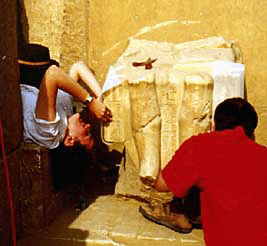 No one ever said epigraphy is comfortable! Jennifer Wegner and Ed Gyllenhaal record the texts on a statue base in the tomb chapel of the Middle Kingdom official Ihy during the 1995 field season.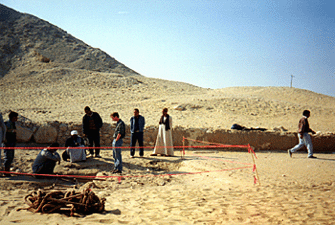 Dr. Josef Wegner observes work on the shafts leading to the burial chambers of the Middle Kingdom officials Ihy and Hetep during the 1997 season.