Volume 20 / Issue 1
(1977)
---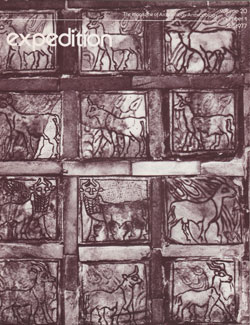 Special Issue: Ur
On the cover: Gaming board of shell and lapis lazuli from RT. 580 in the Royal Cemetery, now in the University Museum.
Collection Object Number: B16742
Photo by William Clough.
---
By: Samuel Noah Kramer
Leonard Woolley's excavations at Ur have been justly acclaimed for their extraordinary, unexpected, and invaluable archaeological discoveries: the royal ceme­tery, the Ur-Nammu ziggurat, and the innumerable artifacts of diverse types and categories, including thousands of cuneiform tablets and fragments from virtually all periods of Mesopotamian history from the third millennium on. Among these are more […]
---
By: P. R. S. Moorey
Woolley's excavation of the royal graves at Ur is one of the technical triumphs of Near Eastern field archaeology and his most renowned achievement. It began with an act of remarkable restraint and uncanny fore­sight by Woolley, whose archaeological 'sixth sense' rarely failed him. When he arrived at Ur early in November 1922 he started […]
---
By: Robert H. Dyson, Jr.
All expeditions are a complex network of interlocking political and social events involving people, institutions and govern­ments. Among the common frustrations experi­enced by those working abroad are the delays and difficulties of obtaining permits and of adjusting to foreign field conditions. Beyond these elementary necessities lies the further anxiety of the "division" of objects in […]
---
By: Sir Max Mallowan
On the grounds that I am one of the living survivors of the early seasons at Ur, (1922-1934) the Editor of Expedition has kindly invited me to open these Proceedings, and a feeling of nostalgia comes over me as I do so, more than fifty years on. My `Memories of Ur', have been recorded in […]
---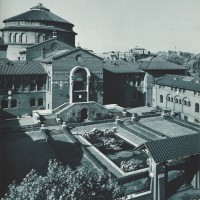 The Director Writes
By: Martin Biddle
At the conclusion of the distinguished directorship of Froelich Rainey, reaching back over some of the most formative years of modern archaeology, during which the University Museum played a major part in active research in many countries, it is a time to take stock, to see what we stand for, and where we should go. […]
---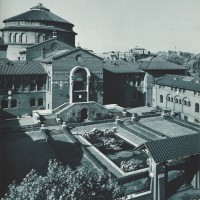 This special issue of Expedition is in honor of the publication of Ur Excavations (U.E.) volume VII and the completion of fifty years of work on the material remains exca­vated at Ur. U.E. VII, devoted to the Old Babylonian Period at Ur and edited by T. C. Mitchell for the British Museum (the British Museum […]
---