Volume 20 / Issue 4
(1978)
---
Special Issue: Biblical Archaeology
On the cover: Hoard of 47 Ptolemaic silver tetradrachms found at Tel Michal.
Photo by Avraham Hay.
---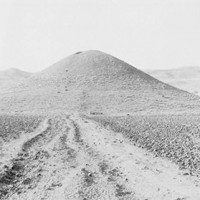 An Archaeological Survey of Preclassical Sites
By: Jak Yakar and Ayşe Gursan-Salzmann
The Institute of Archaeology of Tel Aviv University has in recent years promoted the active participation and collaboration of some of its members in the field of Anatolian Archaeology and Cultures in various field projects in Turkey, Between 1972 and 1975 Dr. Jak Yakar, a member of the Institute of Archaeology, took part in the […]
---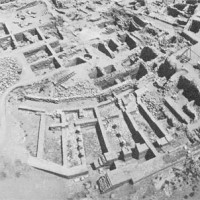 Seen in the Light of the Beer-Sheba and Arad Excavations.
By: Ze'ev Herzog
Although numerous Israelite cities have been excavated in Israel, the relatively small proportion of the total city area excavated and the fragmentary state of the remains have made it practically impossible to obtain a complete picture of such a city. From this point of view, the excavations conducted at Tel Beer-sheba in 1969-1976 (by an […]
---
A Discussion of the Impact of Environment
By: A. Horowitz
Israel is situated at the juxtaposition of several major environmental domains: the Euro-Siberian, Irano-Turanian, Mediterranean, Saharian and Sudanese. Longitudinally, the country is divided into three different zones: the coastal plain to the west, the mountainous backbone and the Jordan Rift Valley. The interrelationships of these environmental belts and the topography create a great vari­ability of […]
---
Its Importance in Relation to the Settlement of the Tribes of Israel in the Northern Negev.
By: Aharon Kempinski
Tel Masos (Arabic Hirbet eI-Meshash) is situated on the edge of Wadi Beer-sheba, approximately 12 km. east of the modern town of Beer-sheba. The site is one of the largest in the Valley of Beer-sheba, and consists of three separate settlements: the main settlement of the Chalcolithic period (ca 3200 B.C.) and Iron Age I […]
---
Renewed Archaeological Excavations
By: David Ussishkin
Lachish and the Previous Excavations Lachish was one of the most important cities of the Biblical era in the Holy Land. Situated southwest of Jerusalem, it is repre­sented today by a huge, impressive mound, named Tel Lachish or Tell ed-Duweir. Lachish was already a large city during the third millennium B.C. During the Middle Bronze […]
---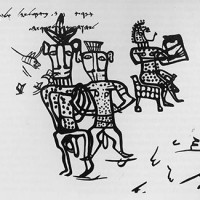 An Israelite Religious Center in Northern Sinai
By: Ze'ev Meshel
By which routes did the kings of Judah travel to Eilat and Ezion-Geber? And where was the southwestern border of the Judean kingdom in the Negev? Ruins of numerous Israelite forts have been discovered in the Negev, dating to the very beginning of the Judean Monarchy, but these are confined mainly to the Highlands in […]
---
Its Acropolis and Inscriptions
By: Moshe Kochavi
Excavation of Aphek-Antipatris Since 1972 a two-months excavation season has been carried out each summer at Tel Aphek (Tell Ras el-'Ain) by the springs of the Yarkon River about ten miles due east of Tel Aviv. The history of a site rich in historical events is unfolding before the eyes of the archaeologists who, accumulatively, […]
---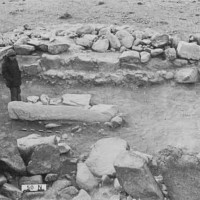 Real Discoveries in Southern Sinai
By: Itzhak Beit-Arieh
During the past ten years, Israeli archaeologists have been investigating early sites which have been discovered in the wilderness of the Sinai Peninsula. We have learned from the archaeological evidence that the lofty magmatic mountain region of southern Sinai, which reaches a height of approximately 2,500 m. above sea level, was inhabited primarily during the […]
---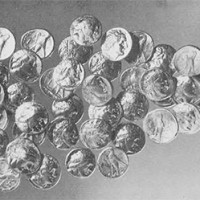 A Coastal Site in the Sharon Plain
By: Ze'ev Herzog and Shmuel Moshkowitz and Ora Negbi and Anson F. Rainey
Tel Michal (Makmish) is situated on a kurkar (sandstone) ridge covered with sand dunes in the southern environs of the modern city of Herzliya at a distance of 6.5 km. north of the Yarkon estuary and 4 km. south of ancient Arsuf-Apollonia. It is an extraordi­nary site, with archaeological remains dis­persed over five hills: a […]
---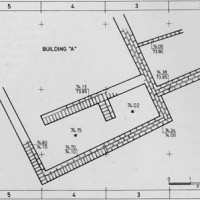 An Egyptian First Dynasty Staging Post in the Northern Negev
By: Ram Gophna
The lower part of the Besor Valley (Wadi Ghazza) cut its way through the flat loess lands of the northwestern Negev. To the west this region merges with the southern coastal plain. During the Chalcolithic period (fourth millennium B.C.) it was an integral part of a much broader sub­sistence area, extending also eastwards into the […]
---