Volume 24 / Issue 3
(1982)
---
On the cover: Attic red-figure bell krater, late 5th century BC. The scene shows a sacrifice before the idol of Chryse which is placed on a column behind the burning altar.
Photo courtesy of Kunsthistorisches Museum, Vienna, Acc. no. 1144.
---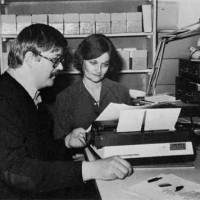 The Curators Write
By: Erle Leichty
Just above the Kress gallery in the north­east corner of The University Museum lies a little frequented area of the building. Despite the constant flow of traffic to and from the business office across the hall, few strangers find their way behind the cage with its polite warning: "Please do not feed the Assyriologists." If […]
---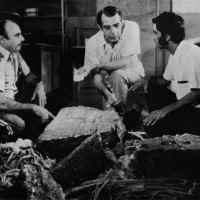 A New Approach to the Problem
By: Arthur Miller
Introduction On September 18, 1981, Guatemala and its partner in archaeological research, The University Museum, suffered an indirect attack by armed looters. Carved jades exhibited at Tikal were stolen from the museum at the site. These jade objects had been excavated during the University Museum's research program there from 1956 to 1970, and so are […]
---
Possible Calendrical Notations from the Northeast
By: Gretchen Anderson Gwynne
Alexander Marshack (1972) has argued that some incised designs on Old World artifacts—mainly from the Upper Palaeo­lithic—were notational and, in many cases, calendrical rather than simply decorative or symbolic, in a general or abstract sense. His work, much of it involving careful examination under a microscope, sets out to demonstrate three things: that these de­signs […]
---
Their Appearance and Significance in the Geometric, Orientalizing and Archaic Periods
By: Irene Bald Romano
For many the sculpture of ancient Greece is almost a synonym for Greek culture itself. Sculpture did indeed play an impor­tant role in Greek life, and the many ways—architectural, funereal, commemorative, public and private, secular and sacred—in which the Greeks used sculpture are illus­trative of this vital role. A long neglected topic in this otherwise […]
---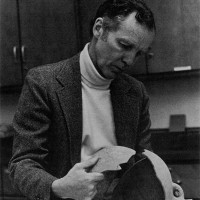 Robert H. Dyson, Jr.
By: Robert L. Trescher
At the end of the decade, the University will celebrate the 100th anniversary of the founding of the Museum, and there is no one more capable than Bob Dyson of lead­ing this great cultural institution into its second century. The task before him is formidable; an international search for funds is required to assure a […]
---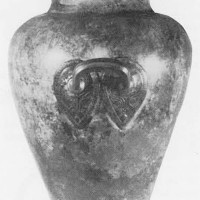 Into the Paris Basin
By: Nicholas Freidin
Introduction The study of Early Iron Age luxury bronze imports in Trans-Alpine Europe has tended to spotlight the better-documented regions of southwestern Germany and eastern France (the Westhallstattkreis of German archaeologists), with comparatively little attention being given to the more peripheral areas. The Paris Basin is a case in point. The Basin, a large geological […]
---
At Cauinal and Pueblo Viejo Chixoy, el Quiche, Guatemala — II
By: Robert M. Hill, II
INTRODUCTORY NOTE The text of this article, with accompanying photographs, was published in the last issue of Expedition: Vol. 24, no. 2 (Winter 1982), pp. 40-48. Due entirely to editorial oversight the line illustrations were omitted, for which we offer sincere apologies to all readers and, particularly, to Dr. Hill himself. Here, we present these […]
---