Volume 3 / Issue 4
(1961)
---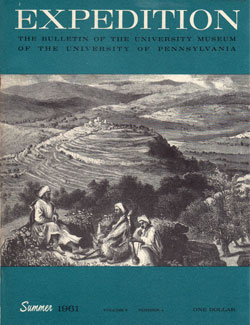 On the cover: El Jib, Jordan, the site of the Biblical Gibeon, from Nebi Samwil as it appeared in an engraving of about two centuries ago.
---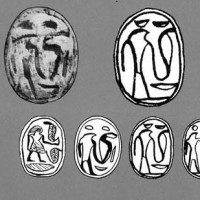 By: Alan R. Schulman
Among the objects recovered last summer by a University Museum expedition from a Bronze Age ship lost off Cape Gelidonya, Turkey* are three Egyptian scarabs which are of value in establishing the date of the wreck. One of the scarabs is of particular significance in this regard. On it, the god Re, represented as a […]
---
By: David Crownover
Between the Cape of York Peninsula in Australia and the southeast tip of land along the Papuan Gulf of New Guinea, lie the Torres Straits. The people who live on the islands in the Straits have been creating paraphernalia to complement their ritual life for centuries. The University Museum has recently acquired by purchase a […]
---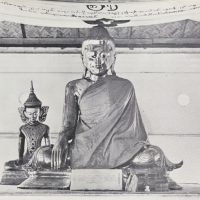 By: Robert H. Dyson, Jr.
Much of the initial information gathered on foreign peoples has been derived from the accounts of travelers. Such accounts are usually of an informal nature involving personal experiences seldom included in technical anthropological studies. Yet the very intimacy of such personal contacts, combined with the traveler's observations on foreign customs, documents in a manner similar […]
---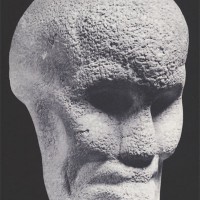 By: William R. Coe
The New World archaeological collections of the University Museum are comprehensive, often superlative. But we are aware of certain shortcomings. One of these is a good synoptic display collection from the central portion of the Mexican State of Veracruz, on the Gulf Coast. In a recent gift by Major General Littleton W. T. Walter, a […]
---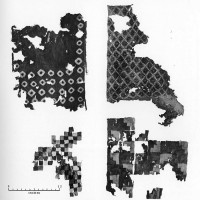 Patchwork and Tie-dye From Pachacamac
By: Ina Vanstan
Digging up the past includes more than the actual spade work with the essential on-the-spot record keeping and the basic interpretations undertaken in the field. It involves, also, detailed analyses of any materials collected, analyses which must be made in the laboratory and followed by observations and interpretations based on the findings. Frequently, due to […]
---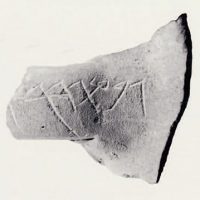 By: James B. Pritchard
A new dimension was added to the archaeological remains at el-Jib by the discovery in 1956 of a handle from a wine jug on which were scratched the four letters GBcN, the Hebrew spelling of the well-known biblical city of Gibeon. In the three subsequent campaigns twenty-nine more handles inscribed with "Gibeon" were found. This […]
---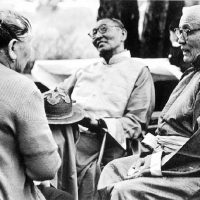 By: Fred Adelman
After an odyssey of more than three centuries a group of Mongolian Buddhists has come to Philadelphia and nearby New Jersey to settle. Their name for themselves is mana khalyamik emtn, "our Kalmyk people," but they have accepted the westernized versions, Kalmyk, Kalmuk, or Kalmuck. The forebears of the Kalmyks came from the pasturelands of Jungaria, between […]
---