Volume 4 / Issue 3
(1962)
---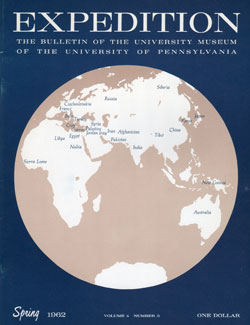 On the cover: On the maps of the Eastern and Western Hemispheres are noted the names of those countries where the University Museum has done field work during the past seventy-five years.
---
Hernando Cortes, through the soldier adventurers who accompanied him, is probably responsible for first introducing playing cards as a form of gambling to the natives of the Americas. A most interesting result of this indoctrination occurred over three hundred years later when Apache Indians in the Territory of Arizona painted cards that maintained the essential […]
---
By: Ljubica D. Popovich
One of the most important glyptic collections in the United States is the Maxwell Sommerville Collection at the University Museum. It compares favorably in its variety of pieces and their importance for a general study of glyptic arts with the few similar collections in great European museums in London, Paris, and Berlin. Not only do […]
---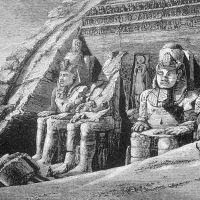 By: David Crownover
The second river of Paradise is said to have run through the Biblical land of Kush or Nubia. Modern Nubia actually consists of 22,000 square miles of austere sandstone, granite, and desert. Though no boundaries exist where Egypt ends and Nubia begins, the latter extends from Aswan to Khartum. A land of measureless silence punctuated […]
---
  1888-1900 The Museum's first field work was at Nippur in southern Iraq where the Temple Library of thousands of clay tablets written in cuneiform script was found. This view of the excavations near the east corner of the ziggurat, the great stepped tower of the god Enlil, was made by the photographer of the […]
---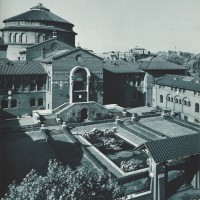 Reflections on the 75th Anniversary of the University Museum
By: Froelich Rainey
This is the 75th Anniversary of the University Museum. It also happens to be the 75th Anniversary of the Sun Oil Company of Philadelphia, one of the greatest producers of liquid fossil fuels, and this serves to remind us of the enormous force released from the earth to alter the lives of all of us […]
---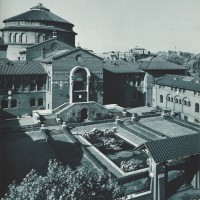 By: J. Eric S. Thompson
At a special Convocation held in the Irvine Auditorium of the University of Pennsylvania on January 20, 1962, in observance of the 75th Anniversary of the University Museum, Dr. Gaylord P. Harnwell, President of the University, conferred the honorary degree of Doctor of Humane Letters on John Eric Sidney Thompson in recognition of his archaeological […]
---
By: Carol M. Lerici
During the last quarter of 1961 an important and extraordinary archaeological survey was carried out in Italy. Its importance lies in the fact that for the first time new scientific instruments were used in a survey by an international group composed of representatives of the University Museum in Philadelphia and the Milan Engineering School. These […]
---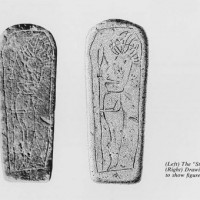 By: William Haviland, Jr.
Three seasons of archaeological work at the site of Tikal, located in the rain forest of Guatemala's department of the Peten have been devoted to the excavation of selected small mounds. These mounds, thought to be the remains of ancient Maya dwellings, are abundant in the areas peripheral to the main ceremonial center of this […]
---