Volume 44 / Issue 3
(2002)
---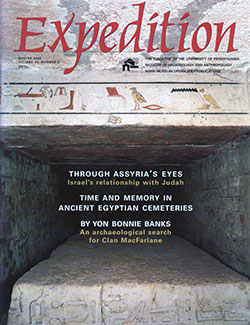 On the cover: View into grave chamber, Nekhty/Idi. The limestone sarcophagus dominates the small chamber; Nekhty's name and titles are visible on its northern end.
Photo credit: Y. Kobylecky and R. Fletcher, Abydos Middle Cemetery Project, see Time and Memory in Ancient Egyptian Cemeteries.
---
Israel's Relationship with Judah
By: Tammi J. Schneider
The Hebrew Bible records the history of ancient Israel and Judah, relating that the two kingdoms were united under Saul (ca. 1000 B.C.) and became politically separate following Solomon's death (ca.935 B.C.). The division continued until the Assyrians, whose empire was expanding during that period, exiled Israel in the late eighth century B.C. But the goal of the […]
---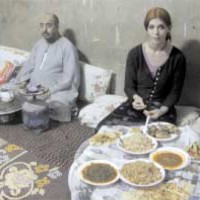 Field Experience
By: William Hafford
Many things are necessary for an archaeologi­cal project to succeed, but a cook is particularly critical. If you combine hard work, harsh living conditions, and bad food, you have a recipe for disaster. A good cook is arguably the most important mem­ber of an excavation team for the simple reason that much of dig life […]
---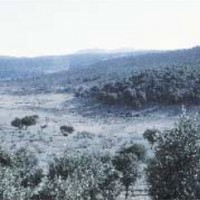 Science & Archaeology
By: Naomi F. Miller
When I was in Southern Iraq in the 1970s, I collected charred woods and seed plant remains from the ancient city of Anshan, today's Malyan. Although charcoal was plentiful, there were not many com­pared with other sites in the Near East. But as with those other sites, the seeds I did find included a high proportion of wild and weedy […]
---
By: Charles Golden and Deward E. Walker, Jr.
Review by Charles Golden It is impossible for anyone — whether an archaeologist or a casual tourist — to explore the ruins of a Classic period Maya site and not imagine what must have been, and what was lost. It is particularly true at a site like Copan, its courtyards filled with sculptures bearing the […]
---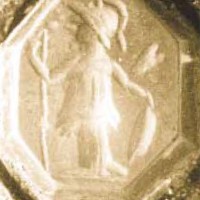 Research Notes
By: Andrew L. Goldman
Fascination with collect­ing Roman gemstones is nothing new. In Roman times, Pompey the Great was an avid collector, as was the Emperor Hadrian. Private collection of these luxury items has continued unabated, and most museums now contain a varying quantity of carved semiprecious or glass gems, often donated or pur­chased during the 19th and early […]
---
Molecular Anthropology is Sent to Siberia
By: Theodore G. Schurr
For much of its history, the Kamchatka Peninsula in remote northeastern Russia has remained largely unknown to the outside world. The first Europeans to set foot on Kamchatka, Semyon Dezhnev and Fedot Alexeyev, arrived there in the mid-1600s, and the first permanent settlement was established in 1668 by Vladimir Atlasov. Although Russians maintained a constant […]
---
What in the World
By: William Wierzbowski
Hunting or fishing gear? Amulets or charms? Gaming pieces? These walrus ivory objects, delicately carved bas-reliefs with images of either a seal or a walrus head, fall squarely within the long carving tradition found among the Inupiaq-speaking Bering Strait Eskimo of northern Alaska. The ivory objects are, in fact, buttons. We have 14 of these buttons in […]
---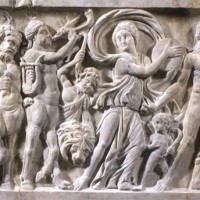 People, Places, Projects
The Near Eastern Section recently received a grant from the Museum Loan Network, the University of Pennsylvania Museum's third MLN grant. The $18,000 grant will be applied toward researching, document­ing, and photographing a portion of the collections from Mesopotamia. This project's goal is to identify a corpus of material that represents a cross section of […]
---
By: Beebe Bahrami
I am deeply honored and delighted to be Expedition's new editor and to help fulfill Expedition's mission of advancing our understanding of the world's cultural heritage, past and present. In this role, I will continue the tradition of high-quality articles in archaeology and anthropology, while helping to make the magazine more accessible to readers of […]
---
By: Benedicte Grima
For years women in tribal and rural Afghanistan have received minimal medical attention. The reasons extend far beyond the war against the Soviets in the 1980s or the Taliban rule in the 1990s. Men's attitudes toward women's health and women's own concepts of health as interpreted by Islamic law and practice, combined with the fact […]
---