Volume 20 : Articles
Two maps discovered in a Han Dynasty tomb from the second century B.C.
By: A. Gutkind Bulling
Among the many important excavations carried out in recent years in the People's Republic of China three tombs deserve special studies. They were discovered 5 km. east of Ch'ang-sha in Ma-wang-tui in the province of Hunan. Best known in the West is tomb No. I, excavated in 1971, because it contained the well preserved body […]
---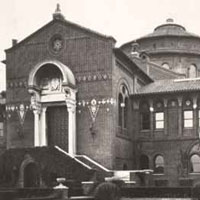 The Director Writes
By: Martin Biddle
In the last issue I asked some questions about what sort of institution the University Museum ought to be. In future issues of Expedition I shall take a look at how our activities fit into overall concepts of our actual and potential role. The last Expedition focused on the Museum's work at Ur, and Robert […]
---
A New Look at Old Excavations: The University Museum's Work on Crete
By: Jeffrey S. Soles
The island of Mochlos, a large out­cropping of rock about 350 meters long, rises from the sea just off the north coast of Crete east of the Gulf of Mirabello. It is located in the modern Cretan province of Sitia, and the mountains of the Sitian peninsula ring the island on its south and east, […]
---
Grant Applications Applications have been made by the University Museum for the following Federal grants. National Science Foundation: Center Support for MASCA: $258,200. Submitted December 1, 1977. National Endowment for the Humani­ties: Challenge Grant for Sustaining Support and Endowment: $1,500,000. Submitted December 19, 1977. National Science Foundation: Plan­ning Grant for Systematic Approach to Museum Collections: […]
---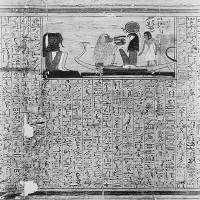 The University Museum's Collection of Papyri and Related Materials
By: John R. Abercrombie
In a second century A.D. Greek epistle a well-intentioned father offers some free advice to his son, who was probably wishing for a more tangible sort of response. He tells his "sweetest" lad to offend no one and to give his studies his undivided attention, for in this way a man will profit, The father […]
---
By: Samuel Noah Kramer
Leonard Woolley's excavations at Ur have been justly acclaimed for their extraordinary, unexpected, and invaluable archaeological discoveries: the royal ceme­tery, the Ur-Nammu ziggurat, and the innumerable artifacts of diverse types and categories, including thousands of cuneiform tablets and fragments from virtually all periods of Mesopotamian history from the third millennium on. Among these are more […]
---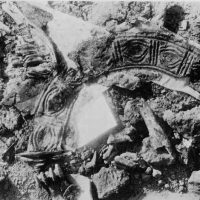 By: P. R. S. Moorey
Woolley's excavation of the royal graves at Ur is one of the technical triumphs of Near Eastern field archaeology and his most renowned achievement. It began with an act of remarkable restraint and uncanny fore­sight by Woolley, whose archaeological 'sixth sense' rarely failed him. When he arrived at Ur early in November 1922 he started […]
---
By: Robert H. Dyson, Jr.
All expeditions are a complex network of interlocking political and social events involving people, institutions and govern­ments. Among the common frustrations experi­enced by those working abroad are the delays and difficulties of obtaining permits and of adjusting to foreign field conditions. Beyond these elementary necessities lies the further anxiety of the "division" of objects in […]
---
By: Sir Max Mallowan
On the grounds that I am one of the living survivors of the early seasons at Ur, (1922-1934) the Editor of Expedition has kindly invited me to open these Proceedings, and a feeling of nostalgia comes over me as I do so, more than fifty years on. My `Memories of Ur', have been recorded in […]
---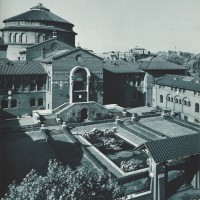 The Director Writes
By: Martin Biddle
At the conclusion of the distinguished directorship of Froelich Rainey, reaching back over some of the most formative years of modern archaeology, during which the University Museum played a major part in active research in many countries, it is a time to take stock, to see what we stand for, and where we should go. […]
---