Volume 21 : Articles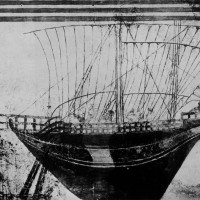 Classical Athens
By: Lionel Casson
In the 5th and 4th centuries B.C. Athens fed its population-150,000 by conserva­tive estimates—chiefly on grain imported from south Russia, Sicily, and Egypt, and to a lesser extent, on salt fish from Spain, the Black Sea, and elsewhere. Her formid­able fleet of warships was built of timber from Macedon, Asia Minor, and the Levant, her […]
---
Appointments The Museum is proud to announce the appointment of Spyros Iakovidis, Professor of Classical Archaeology in the University of Pennsylvania, as Curator of the Mediterranean Section in succession to the late Rodney Young who died in 1974. Professor Iakovidis, who took up his appointment on July 1, is one of the world's most distinguished […]
---
The Decline in Trade in the Fifth Century B.C.
By: Peter S. Wells and Larissa Bonfante
The Problem Massalia, the Greek city on the site of modern Marseille, was founded about 600 B.C. by Ionian Greeks from the city of Phocaea in Asia Minor. The Phocaeans were known in the Greek world particu­larly as traders, and Massalia was estab­lished as a trading city. Unlike colonial settlements established by other Greek cities […]
---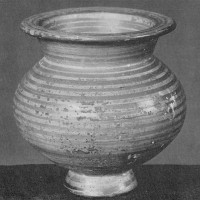 Lydian and Persian Periods
By: G. Kenneth Sams
Sometime during the first quarter of the 7th century, invading marauders known to history as the Kimmerians brought to an end the wealthy and influential kingdom of Midas, having left stark testimony of their activities at Gordion, the Phrygian capital. For central Anatolia the event created a political vacuum of uncertain duration, while for Phrygia […]
---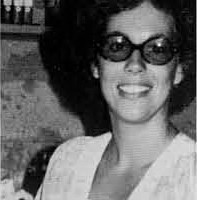 Aspects of Trade in Classical Times
By: Cynthia Jones Eiseman
Introduction In this issue of Expedition we publish the proceedings of a symposium entitled "The Mediterranean Market: Aspects of Trade in Classical Times," to be held at the University Museum on October 13, 1979. The symposium will be presented by the Philadelphia Society of the Archaeological Institute of America (AIA) and the Uni­versity Museum, to […]
---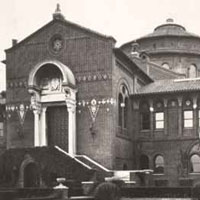 The Director Writes
By: Martin Biddle
An important—perhaps too important—way of judging a museum's success or failure is to look at the number of its visitors. Attendance figures can be boosted in all sorts of ways, for example by the special exhibitions I wrote about last time, but it is just as vital "who" visits the museum as "how many." I […]
---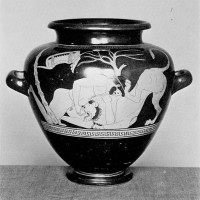 The Classical Period
By: John Boardman
Athenian pottery traveled far, and often in quantity. The limits of distribution range from Spain through central Europe, South Russia, Persia, and along the North African coast. On some of the more receptive sites, especially in Italy, we may judge the results of this trade not merely from sherds but from hundreds of complete vases. […]
---
The Numismatic Evidence
By: Margaret Thompson
Coins contribute little to a discussion of Mediterranean trade in the 6th century, for there are no relevant hoards which can be securely dated earlier than 515 B.C. This is not as surprising as it would have seemed even five years ago. At that time we thought that the initial stage of coinage began around […]
---
The Art of the Scribes.
By: Bella Schauman
Ireland's early books are interesting both in and of themselves and as cultural arti­facts. The following pages present an archaeological exploration of those books, An outline of the development of the script used will show that handwriting is a particularly sensitive reflection of the culture from which it springs, and that it sometimes tells us […]
---
The Evidence of Irish Gold.
By: Joan J. Taylor
Ireland was the focus of the Western European "Golden Age" by virtue of the impressive quantity of gold ornaments produced there during the Bronze Age, a period in itself perhaps misnamed because the greatest volume of gold was worked at this time in prehistoric Europe. Unlimited speculation surrounds the exceptional role that societies invariably give […]
---