Volume 35 : Articles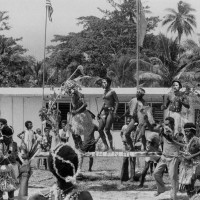 By: Barbara H. Roll
In 1928 the newly married young anthropologists Margaret Mead and Reo Fortune lived for six months in a village called Pere, off the south coast of a small island called Manus in the Territory of Papua New Guinea ( Figs. 1, 2). Toward the end of her life, on the last of her seven visits […]
---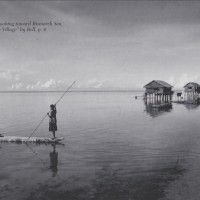 Introduction
By: Lee Horne
This issue of Expedition focuses on five very different kinds of fieldwork projects. All are connected in one way or another with The University Museum and its research staff, its archives, or its collections. In the first article, Barbara Roll Dells the story of the long-term relationship between the people of a New Guinea village and […]
---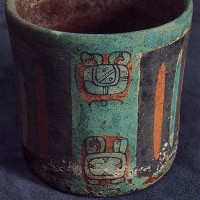 Reports from the Field
By: Loa P. Traxler
In the spring of 1992, University Museum excavators of the ancient Maya city of Copan made the remarkable discovery of an intact noble burial chamber. The burial, located in the city's Acropolis, may prove to belong to one of Copan's ákings. What made this discovery alál the more exciting was the recovery of 12 ceramic […]
---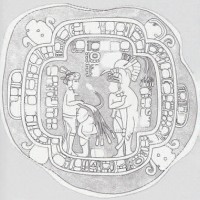 Behind the Scenes
By: Lee Horne
In September of 1951. The University Museum received a 20­ton shipment of limestone monuments. most of them in frag­ments, from the ancient Maya site of Caracole, Belize (see Fig 1). Excavated by American Section curator Linton Satterthwaite and presented to the Museum by the government of British Honduras, thee had been cleared, drawn, photographed under […]
---
Excerpt from Uni, an Unpublished Manuscript
By: Vincenzo Petrullo
As the narrative begins, we find Petrullo and his compan­ion, Arthur Rossi, encamped on. the bank of the Kuluene River. Among the local groups who gathered around the camp, attracted by the strangers, teen' the lawalapiti. The Yawalapiti…renewed their request that I visit their, village. They indicated with pride that they were not afraid to […]
---
Petrullo's Visit to the Yawalapiti
By: Eleanor M. King
Preface Matto Grosso was tirst entered, by way of the Paraguay river, in the latter part of the sixteenth century by Spaniards. Soon afterwards the Portuguese came from the east, succeed­ing in traversing the southern portion and even reaching the Andes…ln the early eighteenth century, towns were founded on the banks of the Cuyabá and […]
---
Whose Story Counts?
By: Kris L. Hardin
Photographs have long been an important tool of cultural anthropologists. A quick survey of the anthropological literature shows visual images being used to provide records of change, to record important events or activities, and to elicit commentaries from informants about performance, costume, or other areas of interest. Increasingly in the last 20 years, however, anthropologists have […]
---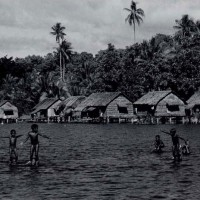 By: Barbara H. Roll
Pere is the home of the largest and most powerful clan on the south coast of Manus. In 1928 it held about 240 persons living in 45 palm-thatched houses built over a tidewater lagoon. Located about a quarter-mile from the shore of Manus Island, the village lay inside a coral reef that protected it from […]
---
Behind the Scenes
Karanog, a provincial capital of the Meroitic kingdom during the 2nd centuries A.D., provides our richest glimpse into a culture found only in Lower Nubia. It was partially excavated by C. Leonard Woolley and D. Randall-MacIver for the University Museum in 1907. The excavated ara of the town contained both elite an dlower order houses. […]
---
Ancient Views of Nubia and the Nubians
By: Frank M. Snowden, Jr.
Ancient Nubia was clearly perceived by its contemporaries as an independent country, rich in coveted resources and inhabited by dark and black-skinned Negroid peoples. These peoples at one time conquered and ruled Egypt and laid the foundations of a state that survived for more than a thousand years. Various sources leave no doubt whatsoever that […]
---