Guided Tours
Enhance your museum visit by booking an interactive guided tour! Experienced museum guides lead your students through gallery highlights, answer their questions, and share behind-the-scenes stories of the Museum.
Thank you for your interest in K-12 programs at the Penn Museum. Unfortunately, due to high demand, we are fully booked for the remainder of the 2022-2023 academic year. We will open bookings for the 2023 fall semester in late summer.
Tour Descriptions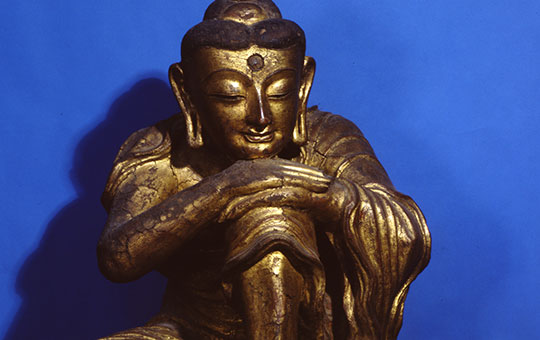 China
See everything from oracle bones—the origin of Chinese writing—to the crystal ball of the Dowager Empress of China in this eclectic gallery. A beautiful collection of large sculptures reveals the importance Buddhism in China and the secrets of the Silk Road.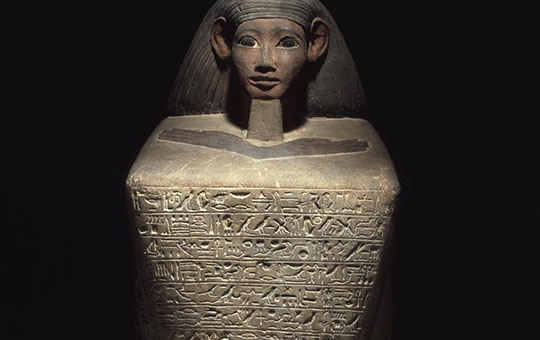 Egypt
With one of the most impressive collections of Egyptian artifacts in the world, the Penn Museum offers a one-of-a-kind Egypt tour that includes mummies, sarcophagi, and intricately carved stone statues. Tours take visitors through our Egypt (Mummies) Gallery.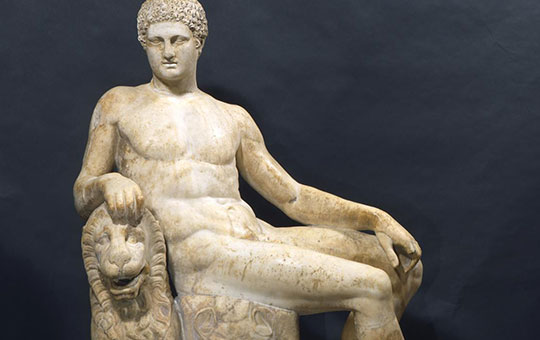 Rome and Etruscan Italy
Get an inside look into the Roman empire with glimpses of politics, religion, and art. A house model helps to illustrate daily Roman life, while ancient materials of marble, metal, and glass tell the stories of this influential civilization and their predecessors, the Etruscans.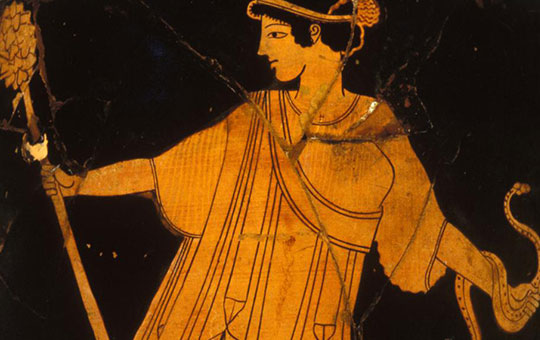 Greece
Explore ancient Greek daily life, mythology, and everything in between through dozens of Greek painted vases and hand-minted coins. From gods and goddesses to animals, the images within this gallery bring Greek beliefs into focus.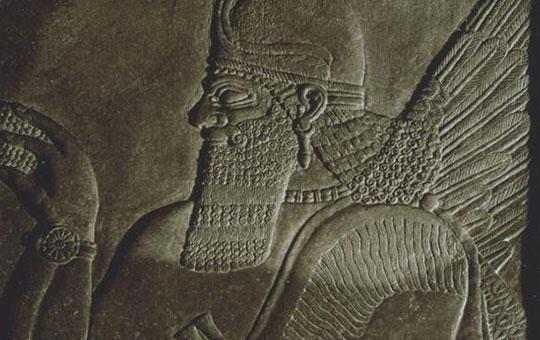 Middle East (Mesopotamia)
See artifacts from ancient Mesopotamia and the world's first city-dwellers, such as cuneiform tablets, the jewelry of an ancient queen, and temple statues! This tour demonstrates how civilization developed from small family settlements to a highly globalized world.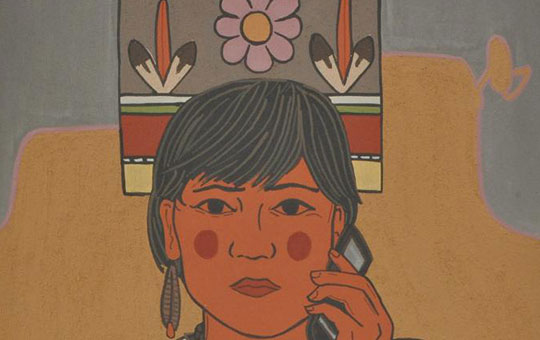 Native American Voices
Interactive technology brings this gallery to life, introducing visitors to the diverse Native American people of today. Hear their voices as you discover cultural artifacts ranging from the Southwest to the Arctic, from 10,000 years ago to today.
Africa
Discover the birthplace of humanity and its endless gifts to the world. Stand in the presence of masterpiece craftsmanship alongside artifacts from great kingdoms that tell stories about life on the continent and its cultural influences.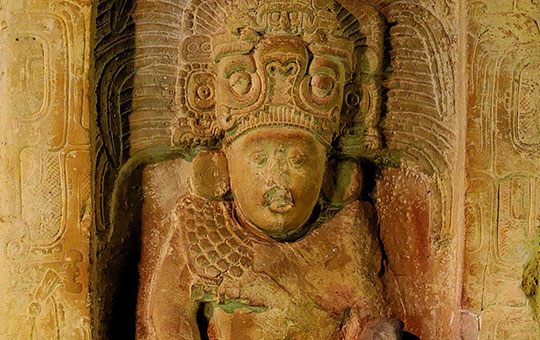 Mexico and Central America
The birthplace of the Maya and Aztec civilizations, Mesoamerica has rich cultural traditions. Discover artifacts from an ancient ballgame and stand in awe under the large stone stela monuments that commemorate the power of ancient rulers.
Additional Tour Options
Storytime Expedition

– Grades Pre-K-2

Offering unique experiences in our Museum galleries, Storytime Expeditions go beyond a regular storybook reading to grow appreciation for cultural diversity and develop empathy and critical thinking skills. Immerse your students in global education while encouraging literacy through listening to culturally-appropriate stories, exploring key gallery objects, and interacting with touchable artifacts.

Storytime Expeditions are available by reservation and target grade levels Pre-K.

Our books and touchable replica objects address the following cultures

Africa: Egypt, Kenya, Ghana
Asia: China, Japan
The Middle East (Mesopotamia)
North America: Lenni Lenape, Cherokee, Tlingit, Muscogee (Creek), Pueblo
Mexico and Central America: Aztec, Maya
Mediterranean: Rome, Greece

These programs specifically address Common Core standards focused on Literary (CCSS.ELA-Literacy.RL.K.1; CCSS.ELA-LITERACY.RL.K.10; CCSS.ELA-Literacy.RL.1.7; CCSS.ELA-Literacy.RL.2.1; CCSS.ELA-Literacy.RL.2.2). They also address the 21st Century Skills of Communication and Collaboration.

Global Guide Tours

– Grades 9-12
Ages
Grades: 3-5, 6-8, and 9-12
Length
1 hour
Price
$2 per participant + Group Admission ($8 per student, $13 per adult)
1 FREE teacher chaperone or adult per every 10 students
Group Size
30-student maximum per tour (22-student maximum for Greece)
Groups with less than 10 students will be charged for 10 students
1 chaperone is REQUIRED for every 10 students
Timing
Tuesday–Friday, 10:00 AM to 4:00 PM
When to Book
At least 6-8 weeks in advance
How to Book
Fill out Online Request Form or contact education@pennmuseum.org
---