Prepare For Your Visit
Last Updated August 2021
Use the information below to prepare your students and chaperones to make the most of your field trip.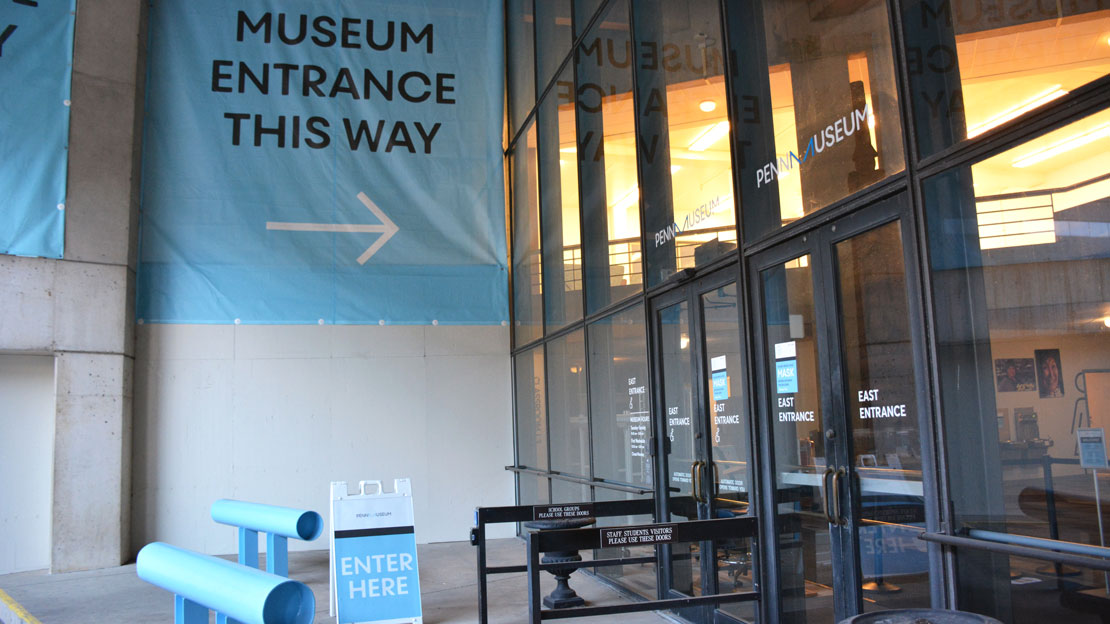 Trip Tips
Please plan to book your visit 6-8 weeks in advance. Contact our booking team with any questions or concerns at education@pennmuseum.org or 215.746.6774.
Share our Museum Manners with students and chaperones before the visit. This can also be found in your Group Visit Contract, sent to you by email. Review this information with each group before departure from school.
Use one of our Museum Activities to explore the galleries. Upon request, the Museum will provide pre-printed scavenger hunts and activities for groups. We ask that students bring their own pencils and a folder or notebook to write on if possible.
Encourage students to leave all backpacks and large bags at school, as large bags are not allowed in the galleries.
Print our Getting to the Museum document for your bus driver on the day of your visit.
Exchange cell phone numbers with your fellow teachers, chaperones, & bus drivers.
Assign chaperones to small groups of students, with 5-10 people total in each group.
Accessibility
Please alert the Learning and Public Engagement Department to any accommodations needed to make your visit accessible. For more information about gallery closures, directions and parking, and accessibility accommodations, visit our Accessibility page.
If you require any accessibility accommodations, such as audio description or a sign language interpreter, please get in touch with us at 215.746.6774 or education@pennmuseum.org. Please note, we require at least 48 hours' notice. If you notify us within 48 hours of visiting, we won't be able to secure the appropriate accommodations.
Lunch
Spaces are available for groups to eat lunch at the Museum, but availability is limited. Spaces are reserved for one group or school at a time. Please reserve lunch space upon booking your visit.
Museum Shop
When booking a trip, let us know if you would like to visit the Museum Shop
If your students choose to visit the Museum Shop, please review the following rules:

A maximum of 10 students may visit the gift shop at a time (the Shop is small!)
A minimum of 1 chaperone must be present with each group of students
Students have approximately 5-10 minutes to shop before getting in line to make purchases
The Day of Your Visit
Before Leaving School

For the most up to date information about masking in the Museum please visit our Plan Your Visit page.
If anyone in your group is feeling unwell, please call us at 215.746.6774 to reschedule your visit.

Arrival & Drop-Off

All groups must be dropped off at the East Entrance. Please plan to arrive 10-15 minutes prior to your scheduled start time.
Give your driver the Getting to the Museum document, sent to you by email. Exchange cell phone numbers with your driver and confirm your pick-up time.
If you are running late, contact the Museum's main desk at 215.898.4000.

Entering the Building & Your Visit

When you arrive, the Group Leader should call the front desk at 215.898.4000 while students remain on buses.
A Museum staff member will come outside to greet your group and provide instructions for student entry.Please leave any personal items on the bus. Bookbags should be left at school.
Museum staff will direct students to meeting areas upon entry. Wristbands will be distributed to students and chaperones will receive special stickers.
Students and chaperones may explore the Museum in their small groups of 5-10 people total, including at least 1 chaperone.
The Museum asks visitors to maintain a 3-foot distance from other groups.
All groups must be picked up from our East Entrance when departing the Museum.
---