Unpacking the Past
Explore ancient civilizations through Unpacking the Past, a program developed for 6-8th grade classes at Title I schools in Philadelphia. Students will receive an outreach lesson and a visit to the Penn Museum where they will participate in a guided tour and interactive workshop, all for free, including transportation. This program works with all the classes in one grade at any given school and has specially designed programs for self-contained AS, LSS, and MDS classes.
Select from one of the program tracks listed below:
Mesopotamia
See artifacts from Mesopotamia and the world's first city-dwellers! Follow in the footsteps of the museum's greatest expeditions to discover how civilization developed from small settlements to a globalized world. Along the way, students will try their hands at cuneiform writing and yarn spinning for a fully immersive experience.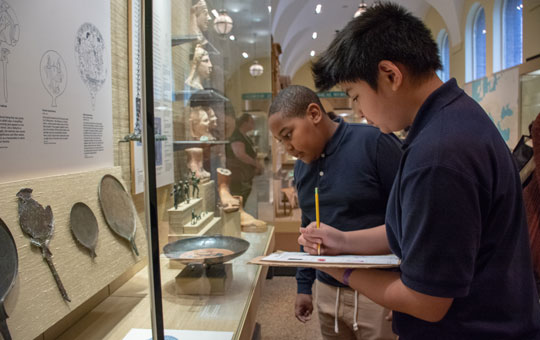 Ancient Rome
Get an inside look into the Roman world with glimpses of daily life, politics, religion, and art. Ancient materials of marble, metal, and glass tell the stories of this influential civilization and their predecessors, the Etruscans.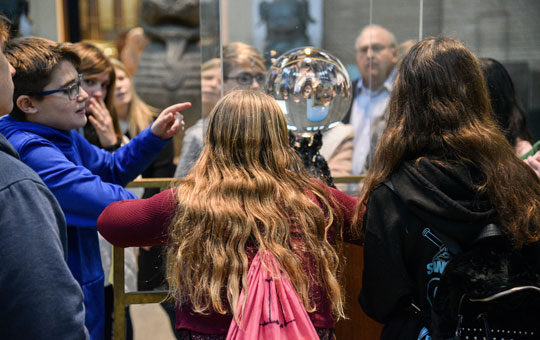 Ancient China
Students consider Chinese history through the lens of globalization in the ancient world. Museum educators use the Museum's impressive collection to tell the story of how commodities and ideas traded through the Silk Road influenced Chinese daily life, history, and cultural legacy.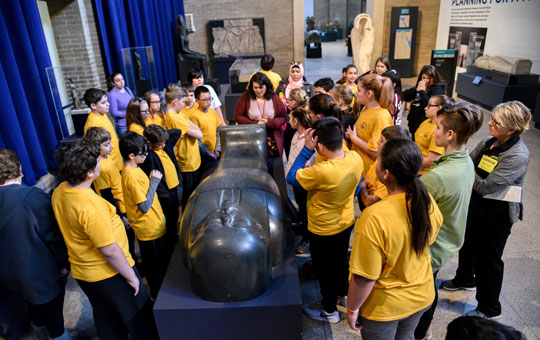 Ancient Egypt
With one of the most impressive collections of Egyptian artifacts in the world, Penn Museum offers a one-of-a-kind Egypt tour including mummies, sarcophagi, and carved stone statues. Tours take visitors through our signature Egypt (Mummies) Gallery and features a new temporary Egypt exhibition.
---
---