Asia Galleries Tour
The Asian Section of the Penn Museum is famous for its large collection of Chinese Buddhist sculptures. On this tour, see representations of Buddhist deities and Buddhist paradise as you explore how pre-modern Chinese artists transferred their faith into physical forms and how ancient artifacts record Chinese history.
8 Tour Stops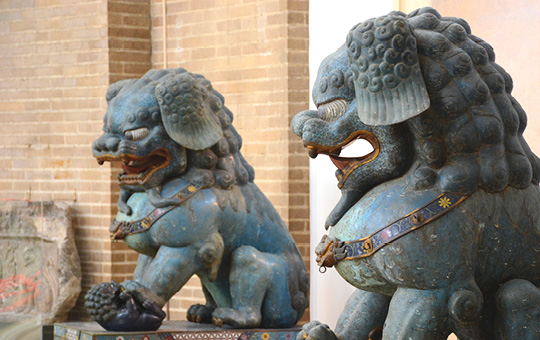 Asia Galleries Tour Introduction
Today the Asian Section at the Penn Museum has more than 25,000 objects from all over Asia, but only about 1% of the objects in this collection are currently on display. This tour will visit both the Asia Galleries and storage to look at some highlights of the Asian collection, including Buddhist sculptures, Buddhist mural paintings, and a few artworks that are significant to Chinese history.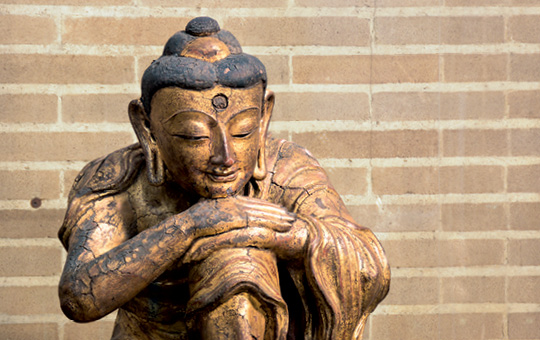 The Buddha
The Asian Section of the Penn museum is famous for its collection of Chinese Buddhist sculptures. The Buddha is the founder of Buddhism. Devout Buddhist disciples transferred their faith into the laborious and time-consuming process of creating sculptures of this great teacher.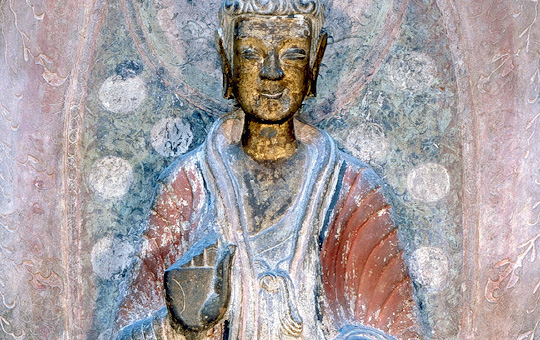 The Maitreya Buddha
This colorful statue of Maitreya, the Buddha of the future, has stood at the center of the rotunda for 100 years. A statue base that once supported another Maitreya stands nearby. Both objects come from the Northern Wei Dynasty, but they tell different stories.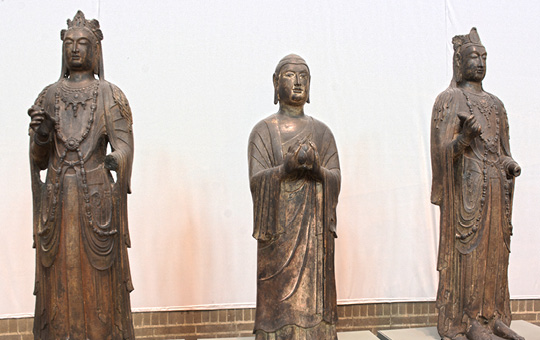 The Bodhisattvas
Bodhisattvas are essential figures to Mahayana Buddhist ideology. Observe artistic features of Northern Qi Buddhist sculptures among three statues from the Xiangtangshan Buddhist caves and explore how the Northern Qi laid a foundation for later developments of Chinese Buddhist art.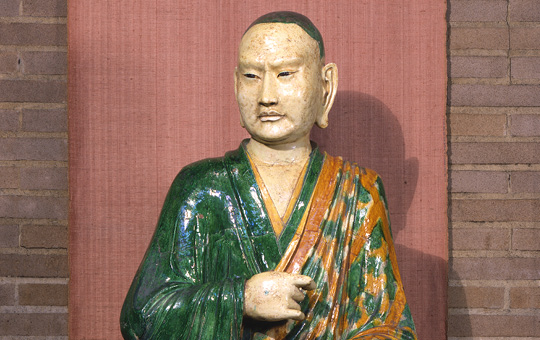 The Luohan
Luohan, or Arhat in Sanskrit, is an important figure of the Buddhist pantheon. This highly realistic glazed Luohan statue comes from "one of the most important groups of ceramic sculpture in the world.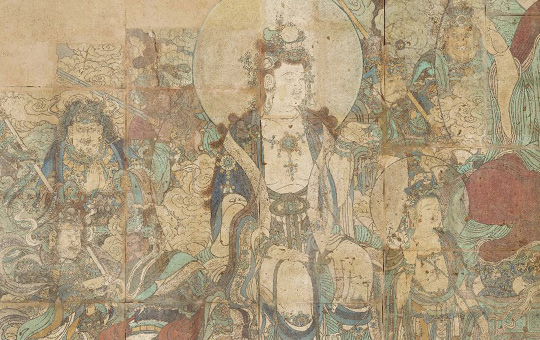 Buddhist Murals
Two giant Buddhist mural paintings dated to the Ming Dynasty were once on display in the Asia Galleries. They are believed to come from the Guangshengsi Monastery in Shanxi, China.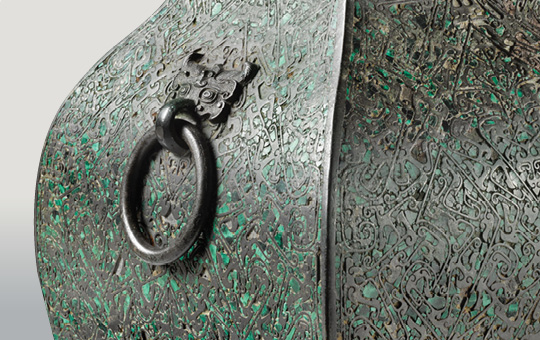 Chen Zhang Bronze Vessel
The Penn Museum houses a remarkable bronze vessel that attracts attention from all over the world. This Chen Zhang Fang Hu, or Chen Zhang square-base hu jar, is not only a survivor of warfare, but also witness to a story recorded in a Confucian classic.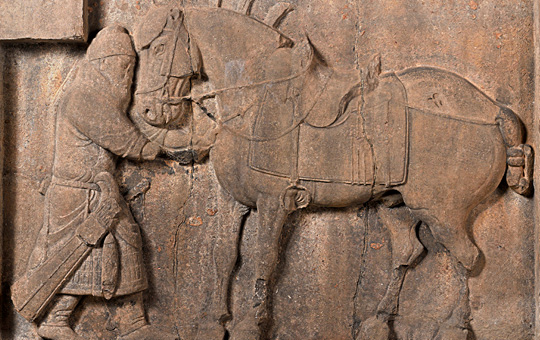 The Emperor's Horses
Among the most prominent objects in the Museum is a pair of stone horses that are considered the most important Chinese sculptures outside of China. They guarded the Emperor Taizong of Tang from the battle fields to Zhaoling Mausoleum for more than a millennium. And they witnessed the establishment of a great empire and a thousand years of history.