Expedition magazine is the official members' magazine of the Penn Museum. Members of the Museum receive three issues of Expedition per year mailed directly to their homes. Join the Penn Museum as a member today to enjoy Expedition magazine plus a host of additional exciting and exclusive benefits.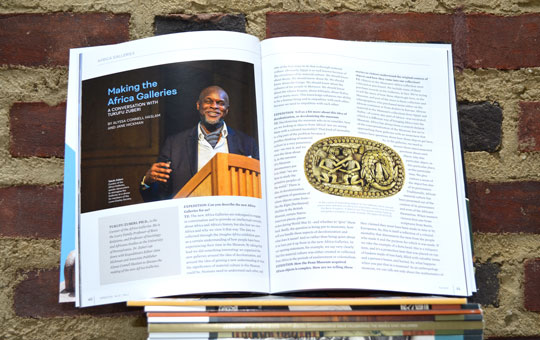 An Exclusive Benefit for Penn Museum Members
The Penn Museum publishes Expedition (ISSN 0014-4738), a full-color peer-reviewed magazine that offers direct access to the latest findings of archaeologists and anthropologists around the world—many of them the Museum's own scholars. Issues also focus on special themes such as recent excavations in Italy or Greece, and may include articles by curators of upcoming Penn Museum exhibitions.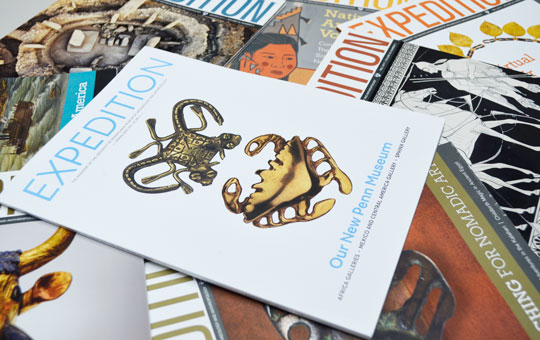 Browse the Expedition magazine Back Issues
Explore over 60 years of Expedition magazine articles from its start in 1958 until the recent present. A fantastic resource for both researchers and those interested in archaeology and anthropology. Learn about Penn Museum digs, amazing artifacts, world cultures, and more...
---
Institutional Information
To receive a subscription to Expedition and receive three issues per year mailed to your home, join the Penn Museum as a member.
For institutions interested in receiving Expedition or to order back issues of Expedition, please email This email address is being protected from spambots. You need JavaScript enabled to view it..
Guidelines for Authors
Prospective authors should review the following guidelines and contact the Editor before submitting their work: Expedition Writer's Guidelines
---