Between 1895 and 1903, three young men affiliated with the University of Pennsylvania undertook several expeditions to the mysterious world of the Far East. Their principal destination was the island of Borneo, where Western civilization was just beginning to exert its influence. Their goal was to traverse the interior and collect ethnological objects and natural his­tory specimens for the University of Pennsylvania Museum. But the travels of William Henry Furness III, Alfred C. Harrison, Jr., and Hiram M. Hiller did not stop there. In five long trips over seven years they made their way around the world twice and visited at least twenty countries, mainly in East Asia, including India, Japan, China, Burma, Thailand, Ceylon (Sri Lanka), and Russia. They made ethnographic studies of the Dayaks in Borneo, the Nagas in Assam, India, and the Ainu of Japan.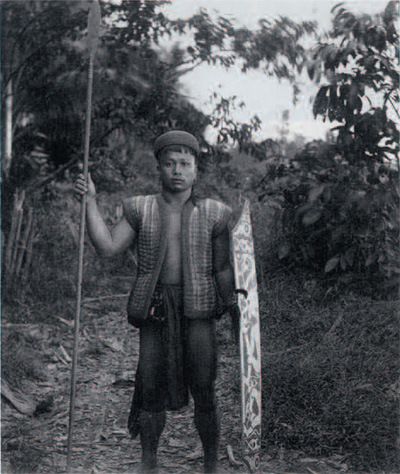 Furness (1868-1920), nephew of acclaimed architect Frank Furness, received his M.D. from Penn in 1891. He was also uncle to Horace H.F. Jayne, Director of the Museum from 1929 to 1940. Harrison (1869-1925) could claim Charles Custis Harrison, Provost of the Univer­sity (1894-1911) and President of the Museum's Board (1911-1929), as his uncle. Hiller did not share his colleagues' connections; however, he, too, received his M.D. from Penn.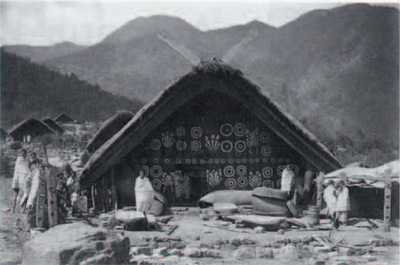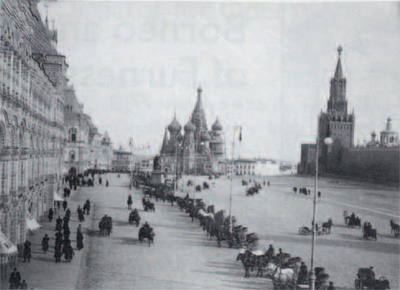 All three explorers documented their travels in journals. Most of Hiller's journals have survived, though only a few of Furness's and Harrison's are available in the Museum Archives. The journals detail the young men's adventures, as well as their ethnographic observations, and include drawings and linguistic notes. They often took their own photographs when visiting remote areas, but they also bought many commercially produced pictures.
Furness, Harrison, and Hiller were not professional anthropologists, but in the spirit of the times they believed that a sense of ad­venture and purpose befitted young men of their station. Their journeys were also char­acterized by self-discovery and experiments in self-expression—in Japan, for example, they had themselves adorned with tattoos. The tangible legacy of their journeys is the collections pre­ served to this day in the Museum. The artifacts, photographs, and written records are another part of this legacy, reminders of the peoples and places they visited which continue to speak to us more than one hundred years later.
Alex Pezzati
Interim Senior Archivist