Over the past eight years, Williams Director Julian Siggers led the way in transforming our Penn Museum.
Re-imagining how visitors experience our building and our galleries led to the most extensive renovation of the Museum in a century, including moving the massive Sphinx of Ramses II. New K–12 programs invited students to engage with the ancient world, at the same time that Penn researchers were continuing more than a century of groundbreaking discoveries. Conservators preserved artifacts in newly state-of-the-art spaces, including a public lab. Numerous special exhibitions expanded the range of collections on display. Penn students from across departments, through the Center for the Analysis of Archaeological Materials (CAAM) and many Academic Engagement programs, felt at home in the Museum. Visitors found new ways to engage with our research and the collections we care for, with a wide range of public programs both in-person and, more recently, virtual.
We have said farewell to Julian, now President & CEO of the Field Museum in Chicago, and his wife Marianne, with gratitude and best wishes. And we know that Julian's exemplary commitment to making this a place where everyone is welcome to engage with our shared human story will resonate, as these pages show, in every aspect of the Penn Museum for decades to come.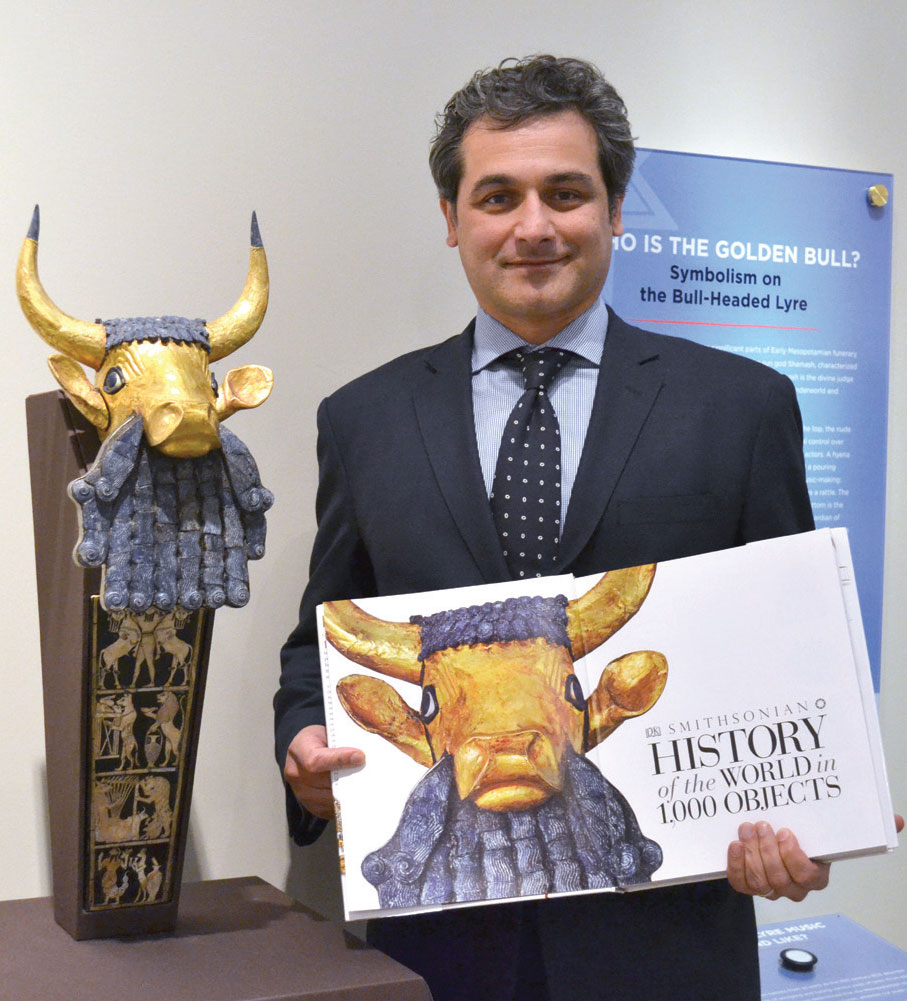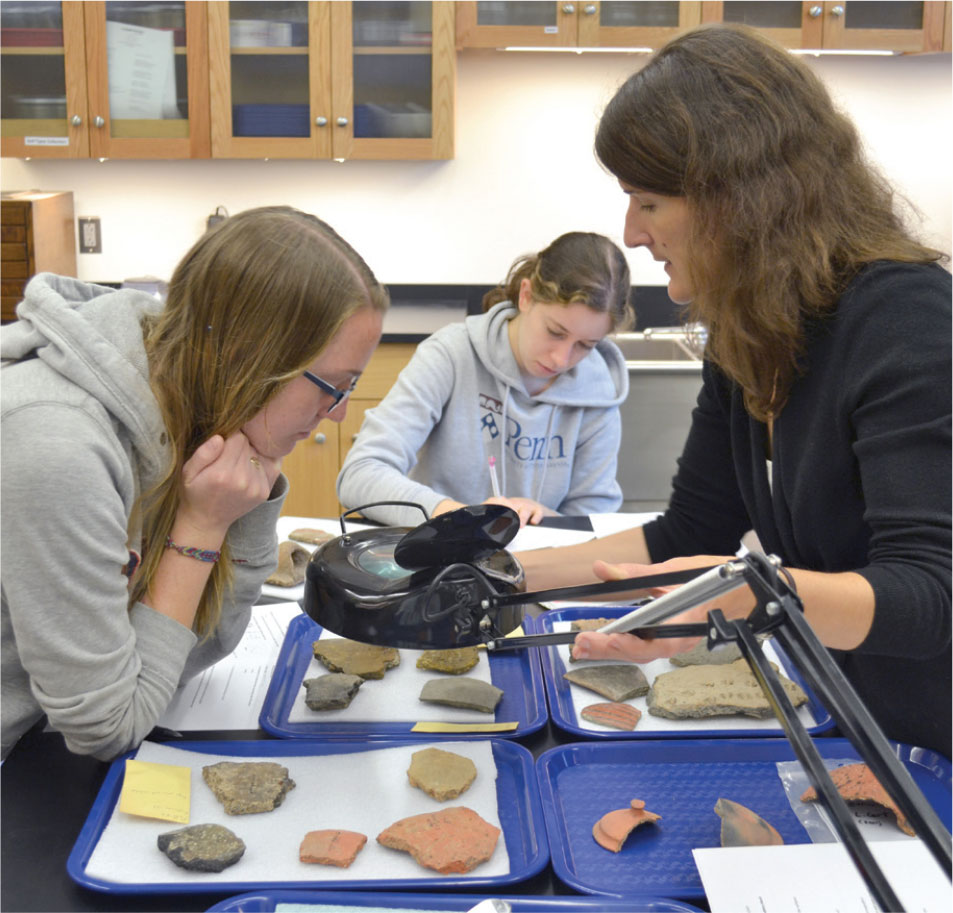 Academic Engagement
A 2013 grant from the Andrew W. Mellon Foundation—the first major institutional grant of many in Julian's tenure—sparked a blossoming of the Museum's Academic Engagement Program. The program has transformed opportunities for Penn students to have a relationship with the Museum, with a multitude of faculty now bringing classes to the Museum, and offerings that include intensive classes, work-study opportunities, summer fieldwork support, senior capstone programs, social programming, and student-led docent tours. 2014 saw the opening of the Center for the Analysis of Archaeological Materials, offering the facilities, materials, equipment, and expert personnel to teach and mentor Penn students in a range of scientific techniques crucial to archaeologists and other scholars as they seek to interpret the past in an interdisciplinary context which links the natural sciences, the social sciences, and the humanities. The Academic Engagement Program and CAAM, together with our vast collections, and opportunities to work with Penn's faculty in numerous field projects, have made Penn the preeminent institution for object-based learning and the study of archaeology.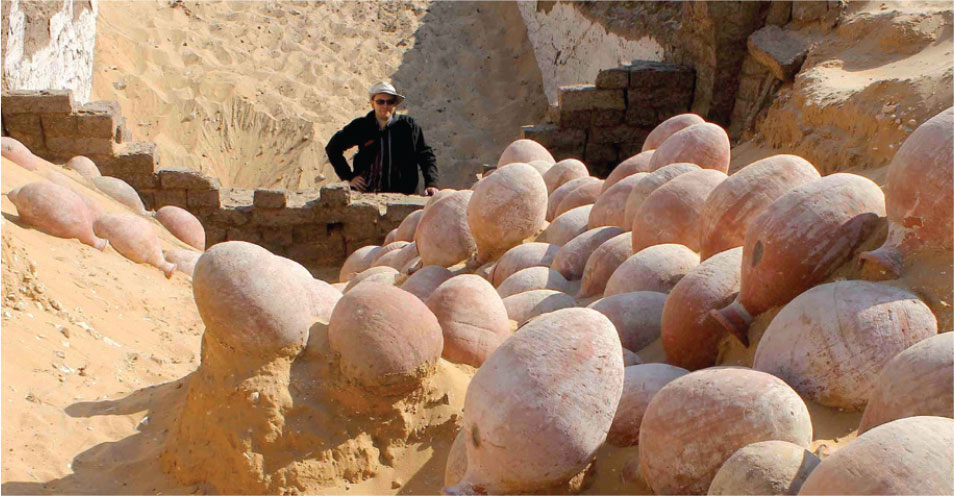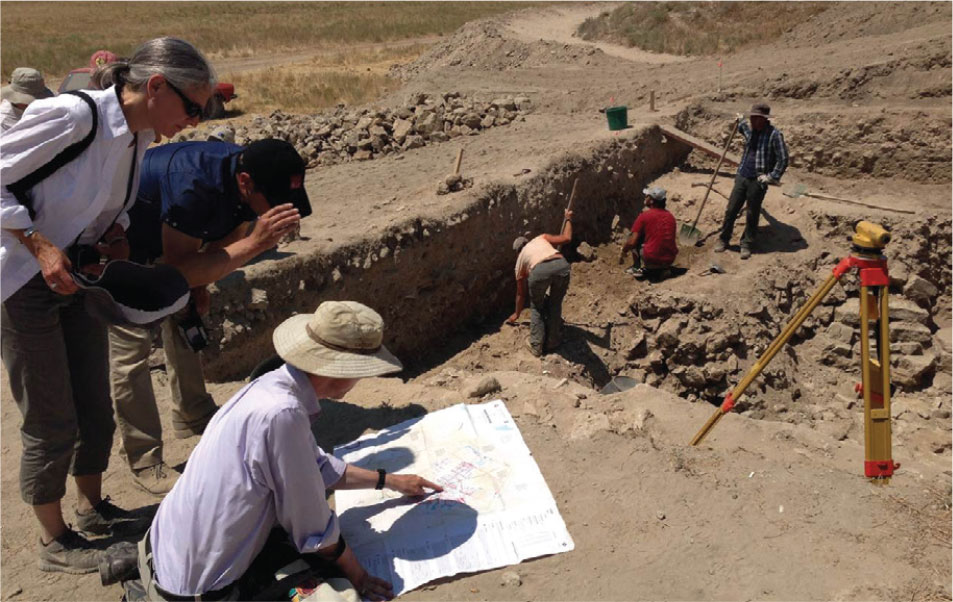 Research
Over the last eight years, Penn archaeological and anthropological fieldwork and research has flourished. Across the world, from long-running excavations at Gordion, Turkey, and Abydos, Egypt, to new excavations at Smith Creek, Mississippi, and Tel Yaqush, Israel, to returning to sites at Lagash and Ur, Iraq, Penn archaeologists have added to our understanding of our shared human story. Their research findings are incorporated directly into the Museum, whether in signature galleries or in special exhibitions, to invite visitors to share in that process.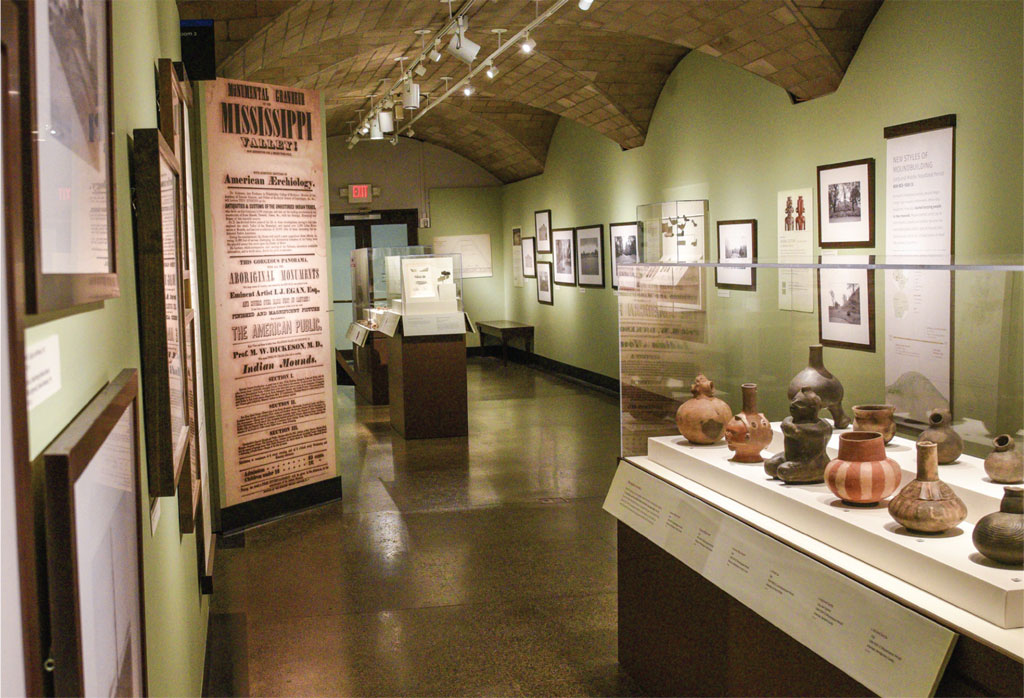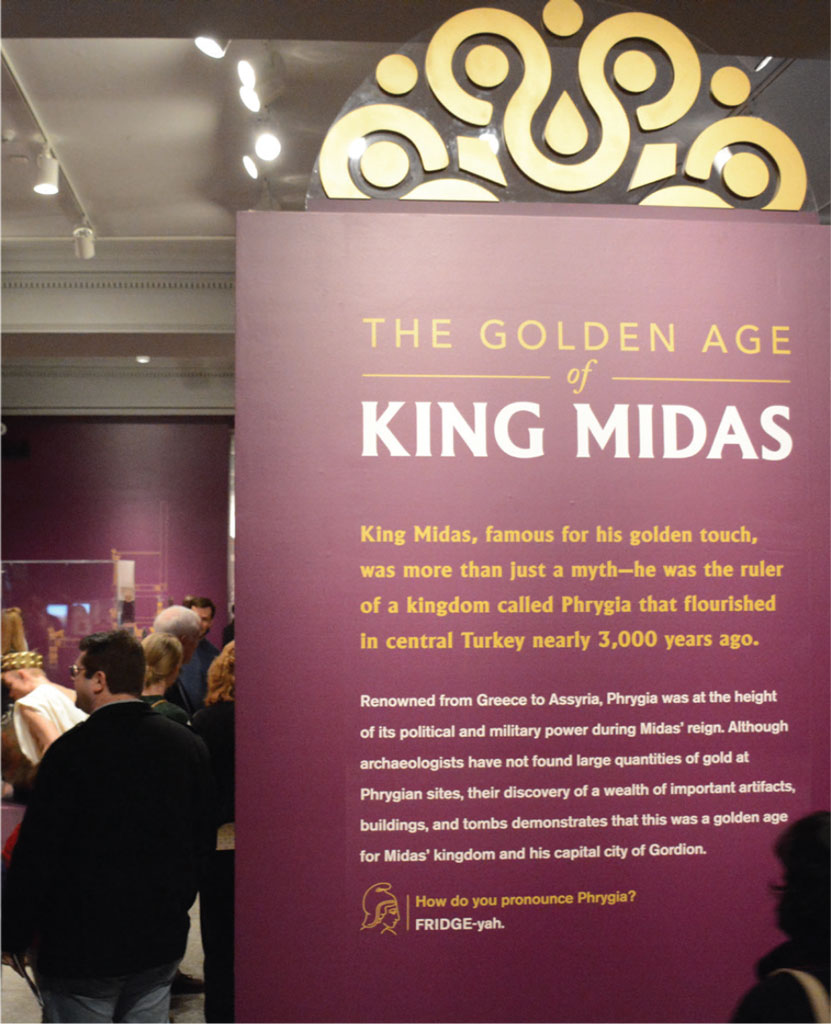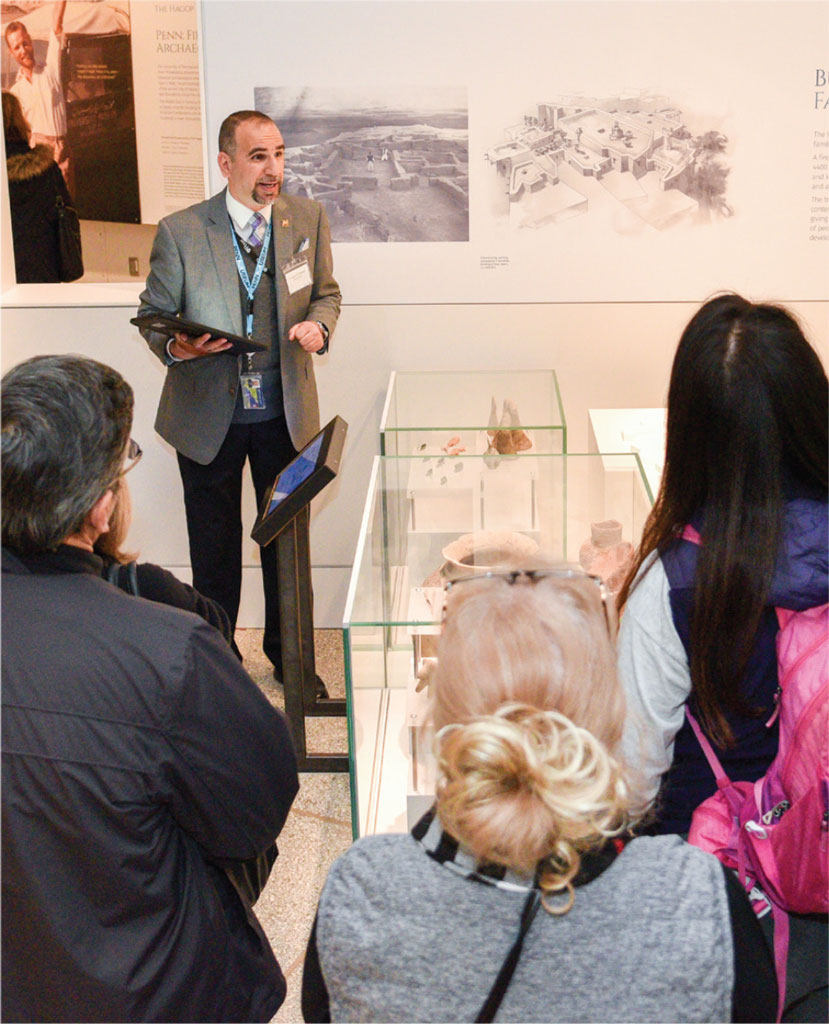 Public Engagement
Under Julian's leadership, the Museum renewed and expanded its commitment to engaging visitors of all ages through a wide range of public programs, new K–12 programs, and special exhibitions on a range of topics. Landmark exhibitions reached new audiences, while programs invited everyone from schoolchildren to scholars to form their own connections to the Museum's collections and research.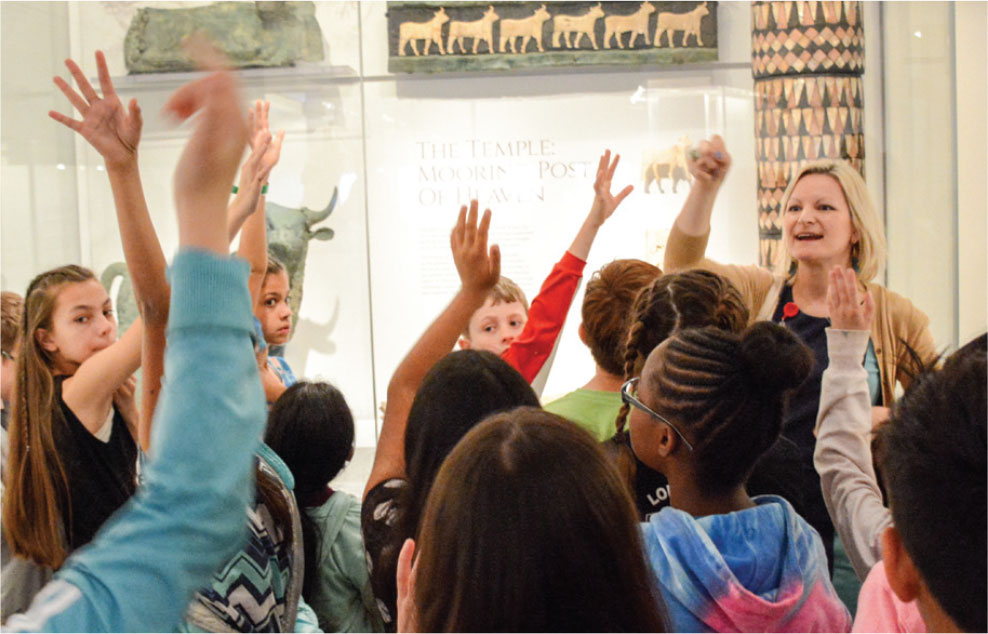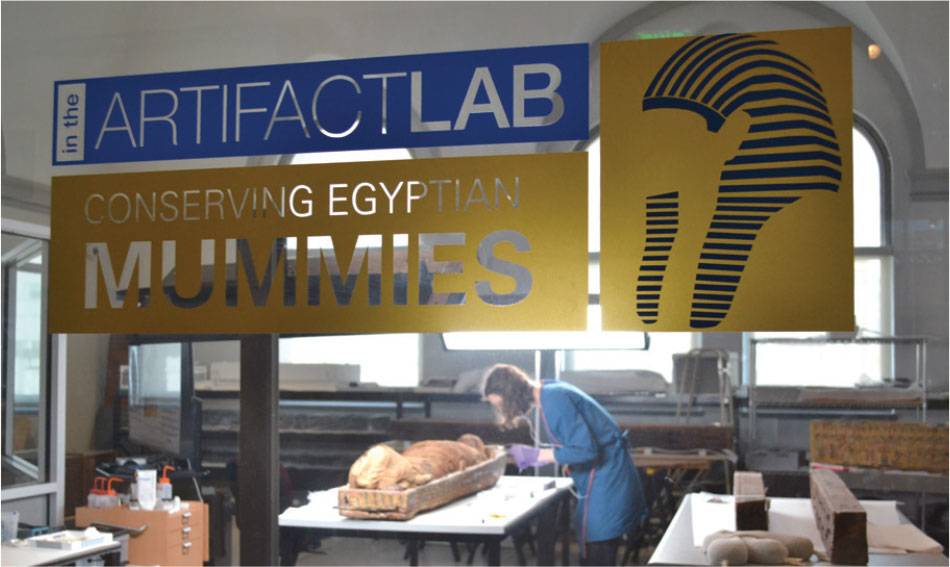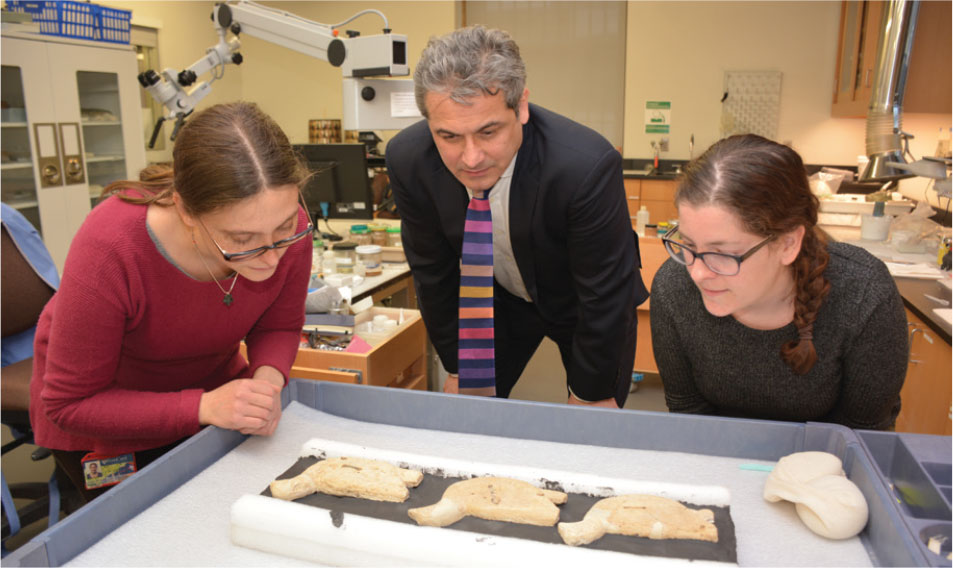 Collections Stewardship
The Artifact Lab opened in 2012—Julian's first autumn as Williams Director—offering the public a chance to watch conservation in action and, twice each day, interact directly with conservators at "open window" sessions. Collections care was a major focus of his leadership. On his watch, thousands of objects were treated and/or safely rehoused for gallery and exhibition projects or just for careful stewardship; a state-of-the-art suite of conservation labs was opened, and conservation teaching was integrated into the curriculum of the new Center for the Analysis of Archaeological Materials.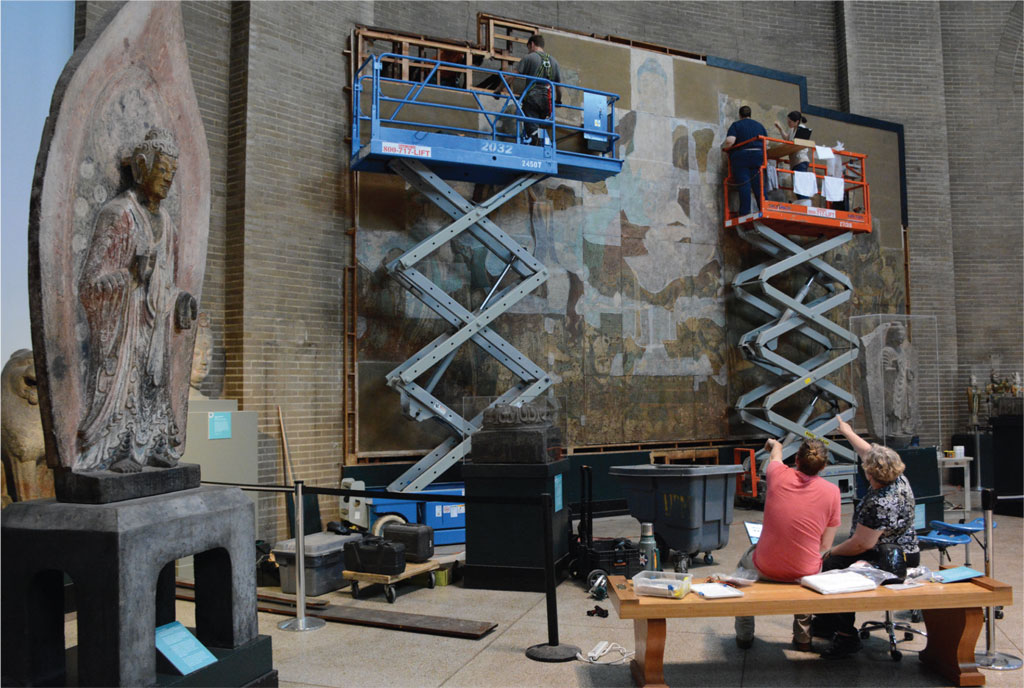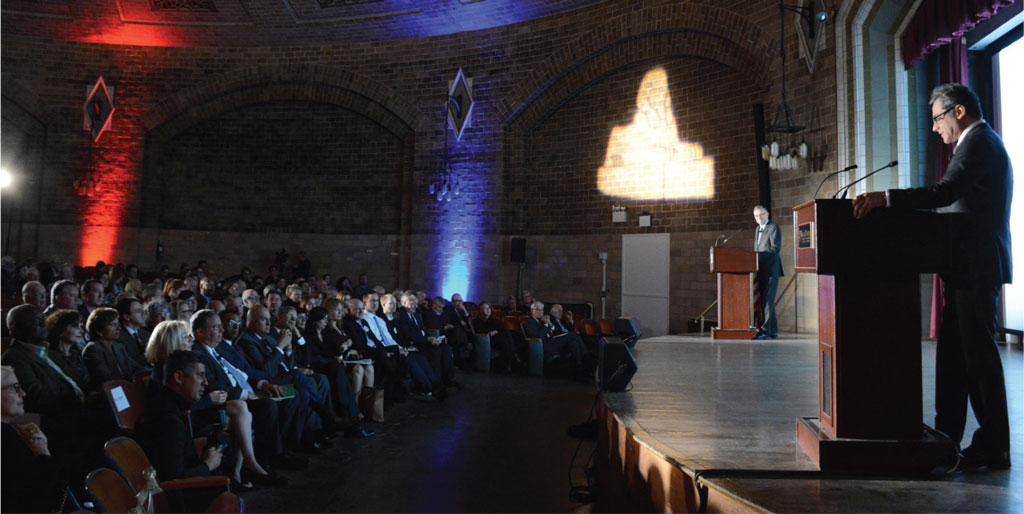 Building Transformation
Julian's vision for a new Penn Museum, with reimagined galleries and fully accessible public spaces, led the
way to the Building Transformation project—a true transformation in every sense of the word. Renovations to the historic building have been accompanied by changes in approaching gallery design and programming to invite visitors of all ages and backgrounds into a conversation. Construction began in 2017, with a first phase including renovations across the Museum's Main Level and in its Harrison Auditorium. Two years later, in November 2019, Julian welcomed visitors to the new Penn Museum. He has laid the groundwork for even more transformations, including new Ancient Egypt and Nubia Galleries, to come.