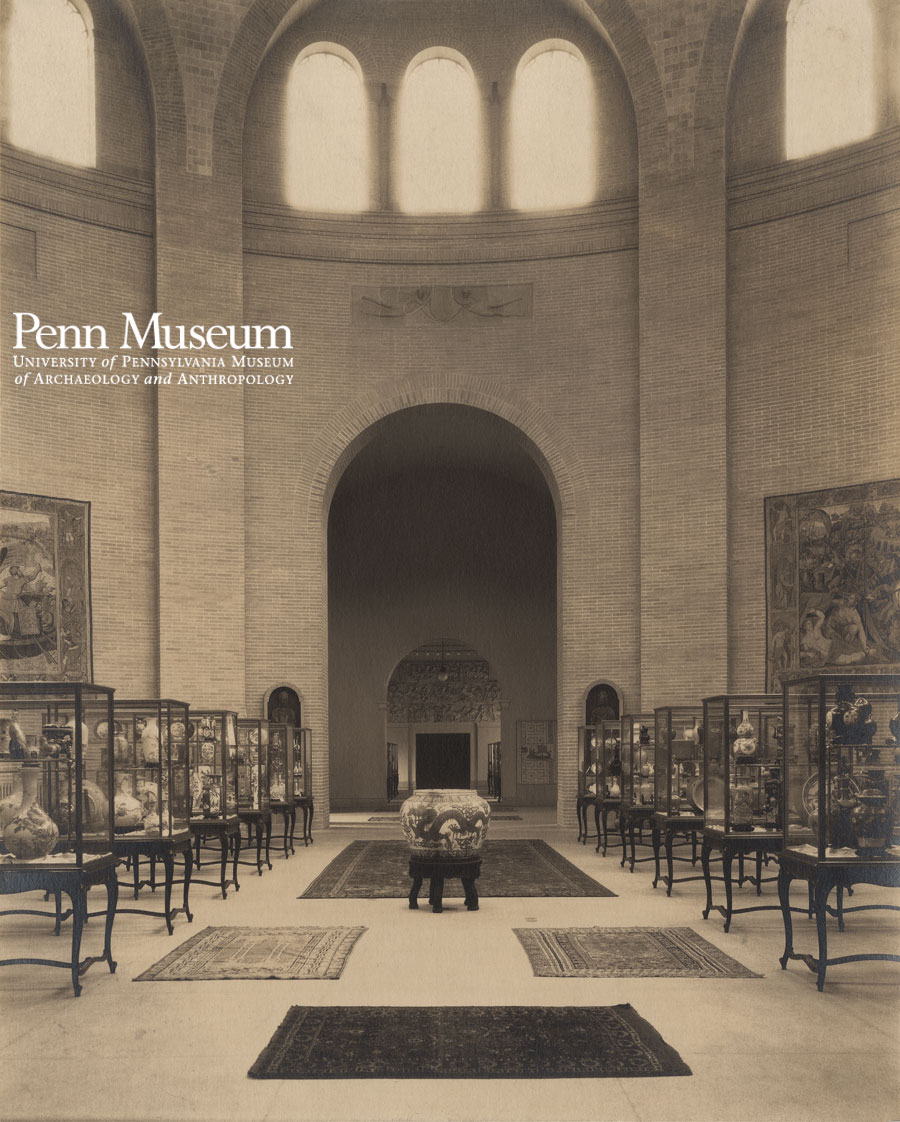 George Byron Gordon (1870–1927) was born of Scottish-English ancestry on Prince Edward Island, Canada. After obtaining his Ph.D. at Harvard, he joined the Museum staff in 1903 as Stewart Culin's replacement. He soon impressed University administrators with his work ethic and vision; in 1910 he was made Director.
Gordon oversaw the largest period of growth in the history of the Museum: three wings were added to the original 1899 Museum building, including the Harrison Rotunda, the Coxe Egyptian Wing, and the Administrative Wing. The collections saw a multifold increase, as well as the Museum's fieldwork, from Leonard Woolley in Ur, Iraq, to Louis Shotridge's research in Alaska, and Clarence Fisher's excavations in Egypt. Gordon was the first to establish regular courses in anthropology at the University. He also established The Museum Journal.
Gordon was ambitious, tireless, and possessed a keen collector's eye. His interests and expertise ranged widely, but he is today best remembered for bringing together the Chinese collection at the Museum. He was one of the first Americans to appreciate Chinese art. The Harrison Rotunda, now more commonly thought of as the Chinese Rotunda, was the location of a major exhibition in 1915 of 335 Chinese artifacts worth over $1,000,000. Museum benefactors were asked to purchase specific pieces and, indeed, the best of the million-dollar show is still in the Harrison Rotunda today.