Remembering Jo Klein
THE PENN MUSEUM COMMUNITY was saddened to learn of the passing of longtime volunteer and friend Josephine Klein, of Gladwyne, PA, in June 2020, just a month shy of her 100th birthday. An ardent and generous supporter of arts organizations throughout the Philadelphia region, Jo leaves a special legacy at the Penn Museum in what was closest to her heart: fostering understanding and friendship among people from cultures around the world.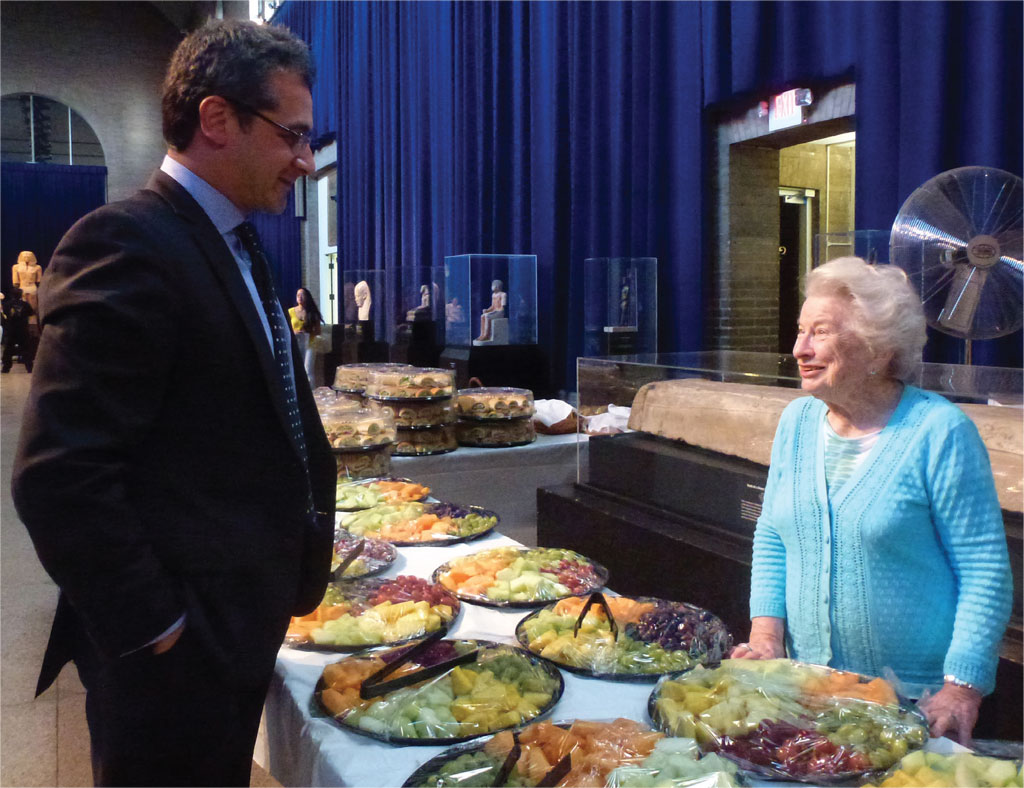 In the late 1960s Jo worked with the Museum's Education Department to establish the International Classroom program, engaging international residents in the Philadelphia region to share perspectives, traditions, and values from their countries of origin with students and community groups through talks and workshops. A fall Festival of International Students, founded in 1969 as the International Student Festival, was an annual program highlight, bringing together over a thousand international students from regional universities and colleges. Jo herself was a legend at these gatherings: for more than 45 years she arrived with a whole carload of cookies, served food, and welcomed students.
In addition to supporting the International Classroom program financially, Jo generously underwrote the creation of a dedicated K–12 classroom in 2011. Her legacy lives on in the thousands of participants in the Museum's Global Classroom programs each year.
Celebrating a Milestone Birthday, COVID-19 Style
ON JUNE 19, we wished a very happy 90th birthday to Charles K. Williams II, Ph.D., GR78, HON97, the Museum's longstanding benefactor, Overseer, and dear friend. While the pandemic prevented a large in-person celebration, Museum staff and University colleagues across the fields touched by Charles' generosity came together virtually in a video symposium attesting to the deep and lasting impact of his nearly 50 years of philanthropy at Penn.

Seven researchers spoke to how Charles' support made possible their fieldwork at Abydos and Gordion, the study of Greco-Roman architecture at Penn, and the Roman Peasant Project, along with the importance of Penn's Center for Ancient Studies and Center for the Analysis of Archaeological Materials (CAAM)—both established through his endowment gifts.
Recent Grants
THE PENN MUSEUM is grateful to have recently been awarded two wonderful grants from the Giorgi Family Foundation, for its upcoming Eastern Mediterranean Gallery and K-12 programs; a highly competitive $215,000 grant from the National Endowment for the Humanities to provide emergency funding to address challenges caused by the COVID-19 pandemic, and a three-year $200,000 grant from the Institute of Museum and Library Sciences (IMLS) will support our popular and impactful Global Guides program.
We offer deepest thanks to these institutional funders, and also acknowledge with thanks the following additional lead funders whose support in the last fiscal year enables us to steward our extraordinary collection and share it with visitors of all ages: the Annenberg Foundation, the E. Rhodes and Leona B. Carpenter Foundation, the Freeman Foundation, the IMLS, the Hagop Kevorkian Fund, and the Louis J. Kolb Foundation.
Tiongson-Perez Joins Museum as Marketing Director
WITH 15 YEARS of experience building brands and award-winning campaigns across corporate and cultural sectors, Jo Tiongson-Perez was named Director of Marketing and Communications at the Penn Museum after serving as Director of Marketing and Social Media at the Barnes Foundation. In her role at the Barnes, she built the institution's marketing team and infrastructure and has led strategy, content, and analytics of its integrated marketing communications plan for the past seven years. Ad campaigns she has led have won gold and silver in the American ADDY awards and brought home Media and Technology MUSE awards from the American Alliance of Museums.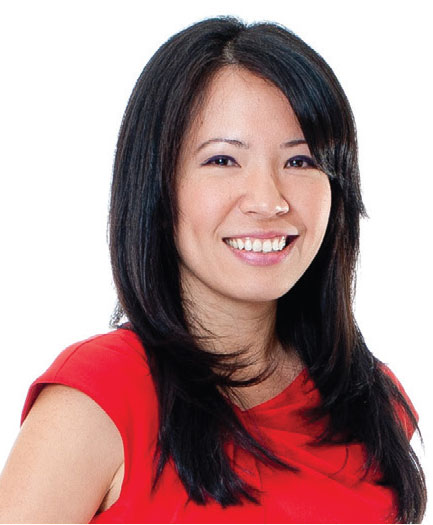 As an education advocate drawn to social impact, Jo also serves on the Board of the Independence Charter School, a high-performing K-8 public school in Philadelphia fostering equity and excellence through global citizenship, bilingual education, rigorous academics, and the arts. She volunteers on the communications committee of Vision 2020, a Drexel University coalition working towards women's economic, political, and social equality. Jo holds a Master of Arts in Integrated Marketing Communications from the University of Asia and the Pacific and became the first Barnes employee to complete the Barnes-de Mazia art education certificate program. In recent years, Jo has spoken at museum and marketing conferences on the topics of social media, audience engagement, and women in leadership.
"I am thrilled to join another world-renowned cultural institution transforming itself as a living hub for connecting cultures and people from all walks of life. During this time of uncertainty and unrest, powerful stories that underscore our shared humanity are waiting to be unpacked—I'm grateful to go on this journey as we navigate our place in the arc of human history and beyond."