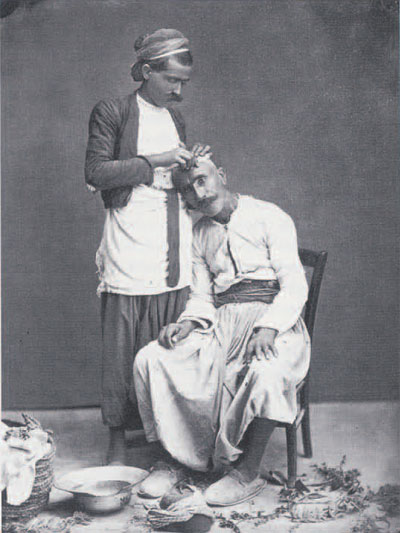 The Museum Archives has recently received from Drexel University Libraries (Philadelphia) a gift of 120 Bonfils photo­graphic prints to be added to its existing collection. Maison Bonfils was founded by Felix Bonfils, a 19th century photographer who became renowned for his views of the Near East.
Bonfils began his professional life as a bookbinder and printer. In 1867 he moved from his native France to Beirut where he opened a photographic studio. By 1876 he had published his first catalogue of more than 500 views of the eastern Mediterranean, together with over 130 ethnographic portraits. His studio was the most prolific and successful of the commercial photographic ventures in the Near East at the time. Bonfils' photographs are now considered historical documents, scientific records, works of art, and commercial products.
The Museum's assemblage of Maison Bonfils prints is one of the three largest in the world, comparable to the collection of the Fogg Art Museum of Harvard University and the private collection of Found Debbas. It is the subject of an upcoming publication through a joint project between the Archives and Zeitouna, a Cairo-based publisher. One hundred of Bonfires' images of Egypt, Syria, and Palestine—from ancient ruins, architecture, and landscapes to portraits and scenes of everyday life—will be published.