Courses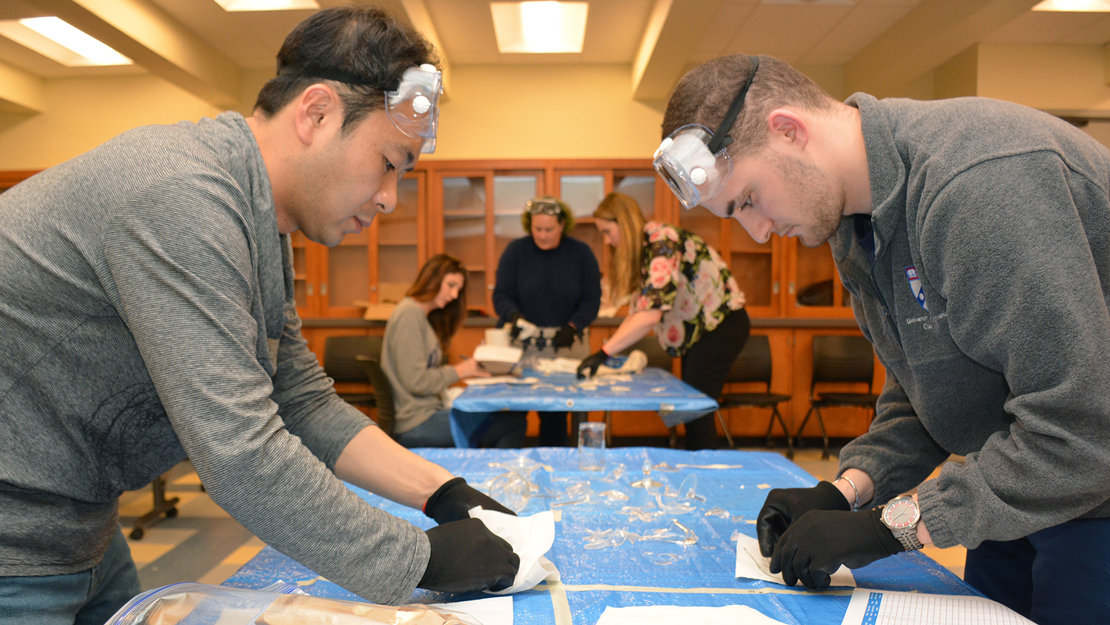 Ethics, Archaeology, and Cultural Heritage


(ANTH511) (HIST512)

Richard M. Leventhal
Offered in Fall
This seminar explores some of the most important issues that are now a central part of archaeological, anthropological and historical research throughout the world. The identification and control of cultural heritage is a critical part of the framework for research within other communities. Issues for this course also include cultural identity, human rights, repatriation, colonialism, working with communities and many other topics. Field research today must be based upon a new series of ethical standards that are discussed and examined within this class. Major Topics include: Cultural Heritage – definitions and constructs, Cosmopolitanism and Collecting, Archaeology and Looting, Cultural Heritage Preservation, Museums – Universal and National, Museum Acquisition Policies, Cultural Identity, International Conventions (including Underwater Issues), National laws of Ownership, Community Based Development, Cultural Tourism – Development Models, and Human Rights. Undergraduates need permission from instructor

Natural and Cultural Heritage in Global Perspective


(ANTH593)

Brian I. Daniels
Offered in Spring
This seminar explores the ideas surrounding the theories, discourses, and practices related to natural and cultural heritage. Heritage has become inscribed in the planning of urban and rural landscapes, designed as tourist destinations, and considered a universal good in global cosmopolitan society. But it would be well to ask: what kind of "nature" and "culture" has been labeled as heritage? What kind of organizations, economics, and politics are necessary to sustain it? How are these put in place? By whom? For whom? Over the course of the semester, students engage with readings that discuss how cultural and natural heritage is communicated to the public and the relationship between academic critique and pragmatic social engagement.

Conflict and Cultural Heritage


(ANTH527)

Brian I. Daniels
Offered in Spring
Intentional destruction of cultural heritage is designed to erase the presence of a people in history and has become an all too familiar feature of the devastation wrought by contemporary violence and "ethnic cleansing." Recent cases appear frequently in news headlines and include such well-known examples as the 2001 demolition of the Bamiyan Buddhas in Afghanistan, the 2012 destruction of Sufi shrines in Timbuktu, Mali, and the recent obliteration of historic sites across Syria and Iraq. This course explores this phenomenon by examining such questions as: Why is cultural heritage targeted in conflict? Under what circumstances? By whom? In so doing, we engage with readings that discuss the historical development of the international laws and norms that aim to protect cultural heritage during conflict and examples successful and unsuccessful humanitarian interventions.

Economics of Heritage


(ANTH598)

Peter Gould
Offered in Fall
Governmental resources for archaeological and heritage sites are declining worldwide while commercial and economic development initiatives are threatening the fabric of heritage and the larger landscape environment to ever greater degrees. As a consequence, the competition for resources to protect and preserve heritage is intensifying, as is the challenge to articulate the value of heritage resources vs. competing commercial or public projects. This is the context for understanding the issues surrounding the definition of the value of cultural heritage assets and the tools available for their measurement and management. This course explores in some depth issues relating to the economic analysis of heritage and culture. It is designed to provide students with a foundational understanding of the economics of heritage-related projects, the tools and techniques available for their analysis and the ethical and practical issues of public policy and private actions that determine the future of heritage resources. Readings and case studies explore technical, practical and ethical issues that arise in cultural heritage economics. Relevant analytical techniques will be introduced and particular emphasis will be placed on commercial, government and community issues unique to heritage-related activities. Special emphasis will be placed upon developing pertinent strategies for the tourist industry. Students will produce one case-study project intended to integrate the technical and practical aspects of the course.