Statue
This object is On Display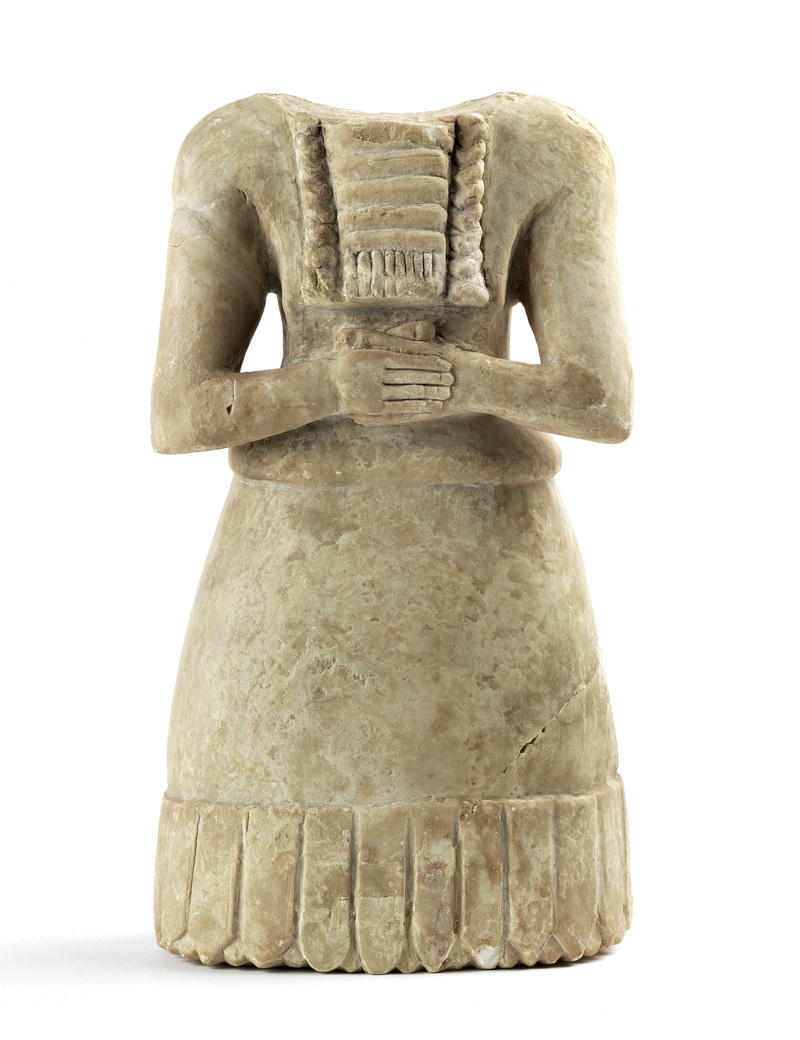 ---
---
Object Number:

37-15-33

Current Location:
Middle East Galleries

Currently On Display

Provenience:
Iraq
Khafaje
Archaeology Area:
Mound A, Q 45/4, 3d floor sculptor's shrine
Period:
Early Dynastic
Section:
Near Eastern
Materials:
Stone
Iconography:
Man
Height:
24.6 cm
Width:
14.2 cm
Thickness:
8.9 cm
Credit Line:
Khafaje Expedition; E. A. Speiser and Charles Bache, 1937
Other Number:
KH 8-259 - Field No SF

Description
37-16-33 is written on this object. Stone. Male figure, head missing. Remains of beard showing traces of bitumen. Short skirt, leaf pattern on hem. Round lug holes for legs, which are missing.
Current & Past Exhibitions:
You may also be interested in these objects:
---
Report problems and issues to digitalmedia@pennmuseum.org.