Cylinder Seal
This object is On Display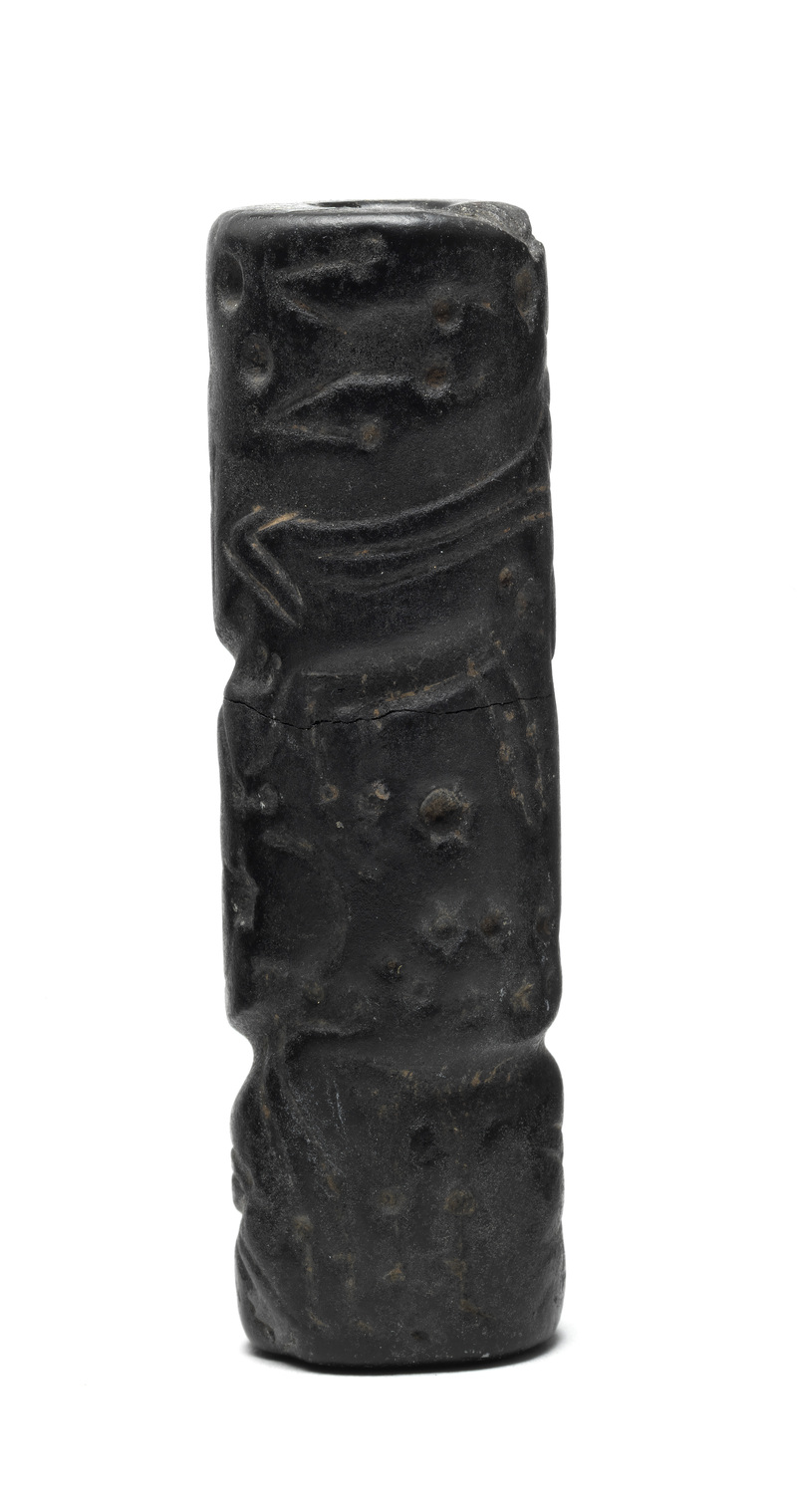 ---
---
Object Number:

B14509

Current Location:
Middle East Galleries

Currently On Display

Provenience:
Iraq
Period:
Archaic
Section:
Near Eastern
Materials:
Basalt
Iconography:
Animals
Credit Line:
Bequest of Maxwell Sommerville, 1904
Other Number:
PBS XIV: 56 - Other Number
1416 - Sommerville Gem Number
29-128-1416 - Old Museum Number
P269475 - CDLI Number

Description
PBS XIV: three registers of animals. 1. bulls, crouched antelopes, scorpion, star, and group of stars. 2. lions and star. 3. crouched antelope, flying bird and stars. Cyl. seal. basalt, 67 x 16 1/2 mm. MS. Coll.
CBS Register: seal cylinder. black basalt. Archaic (Elam?)
Current & Past Exhibitions:
Bibliography:
You may also be interested in these objects:
---
Report problems and issues to digitalmedia@pennmuseum.org.