Brush
This object is On Display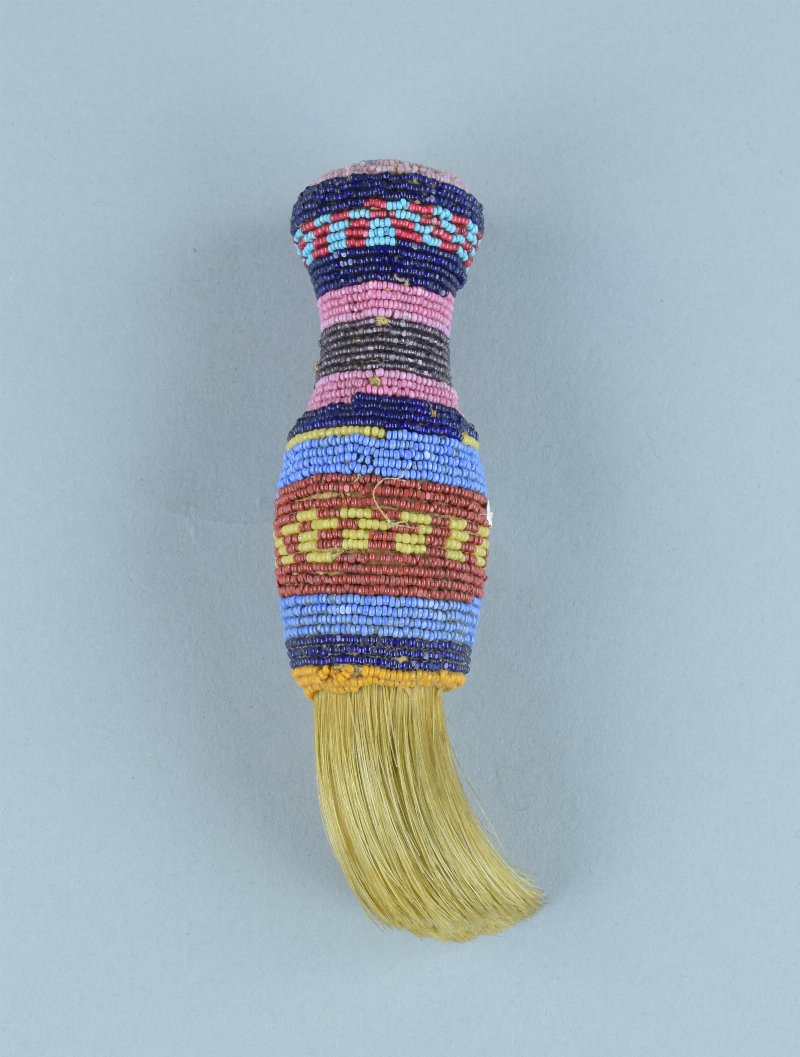 ---
---
Object Number:

97-84-1451

Current Location:
Native American Voices

Currently On Display

Culture:
Sioux
Provenience:
United States of America
South Dakota
White River
Culture Area:
Great Plains Culture Area
Section:
American
Materials:
Bead
Horsehair
Length:
13.5 cm
Width:
4 cm
Credit Line:
Gift of the Academy of Natural Sciences of Philadelphia, 1997
Other Number:
L-84-1451 - Old Museum Number
18826 - ANSP Number
I 1820 - Gottschall Number

Description
Solidly beaded handle and lower part of bristles of a shaving brush, dark and light blue, brown, yellow, red, and pink on bands; two with small designs.
Current & Past Exhibitions:
Bibliography:
| | |
| --- | --- |
| [Book] Gottschall, Amos H. 1909. Priced and Descriptive Catalogue of the Utensils, Implements, Weapons, Ornaments, Etc., of the Indians, Mound Builders, Cliff Dwellers: Typical Collections No. 1.. Actual Citation : Page/Fig./Plate: I 1820 | View Objects related to this Actual Citation |
You may also be interested in these objects:
---
Report problems and issues to digitalmedia@pennmuseum.org.