Tablet
This object is On Display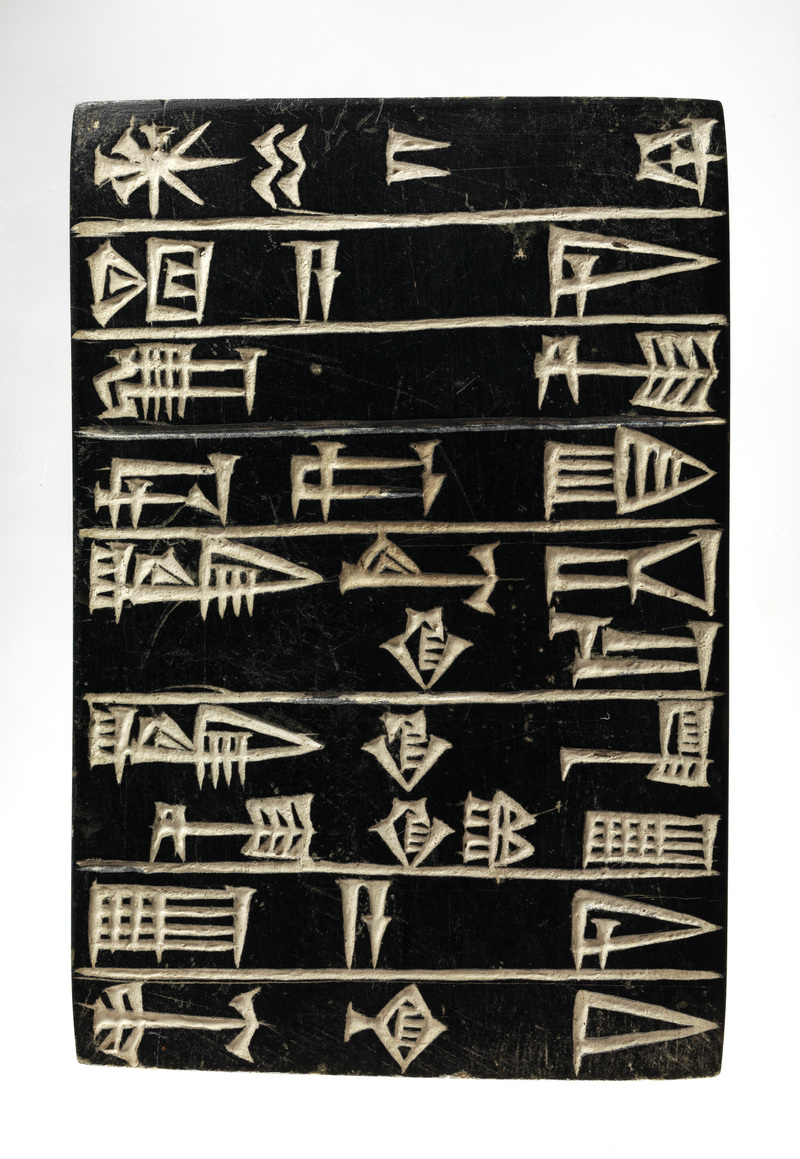 ---
---
Object Number:

CBS16217

Current Location:
Middle East Galleries

Currently On Display

Provenience:
Iraq
Ur
Period:
Ur III
Date Made:
2100 - 2000 BCE
Early Date:
-2100
Late Date:
-2000
Section:
Babylonian
Materials:
Diorite
Technique:
Inscribed
Inscription Language:
Sumerian Language
Height:
4.5 cm
Width:
2 cm
Depth:
5 cm
Credit Line:
British Museum/University Museum Expedition to Ur, Iraq, 1926
Other Number:
U.6300 - Field No SF
P227099 - CDLI Number
B16217 - Old Museum Number
IM 001376b & CBS 16217 - Other Number

Description
CBS Register: diorite tablet found with the copper statue (B16216) Dimlabba, nin-a-ni, Shulgi... eani, munadu.
(CDLI Composite: Q000961). See CDLI for transliteration info. Joins with IM 001376b from the National Museum of Iraq in Baghdad, Iraq.
Exhibited in the Middle East Galleries as number B16217.
Current & Past Exhibitions:
Bibliography:
You may also be interested in these objects:
---
Report problems and issues to digitalmedia@pennmuseum.org.