Rattle
This object is On Display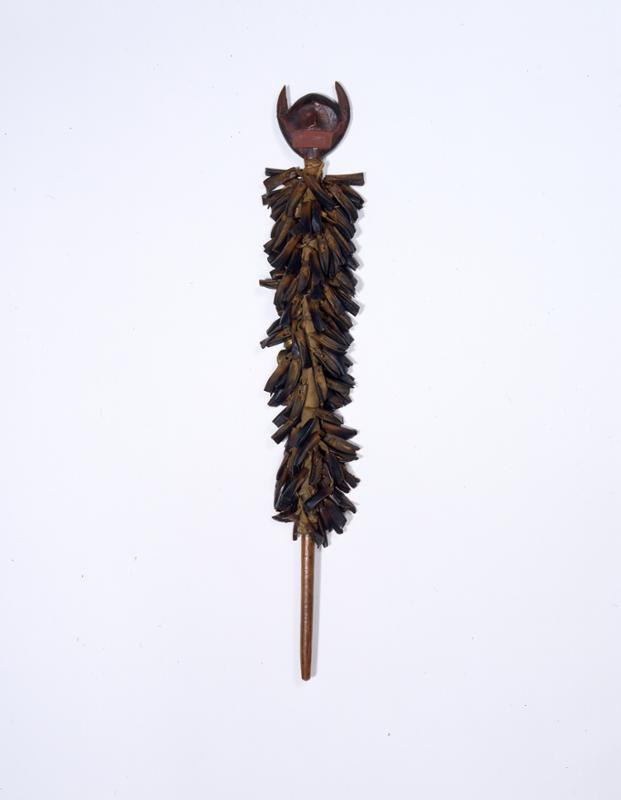 ---
---
Description
Wooden staff surmounted by round, flat wooden face with bison-like horns, large rectangular depressed area for mouth, zigzag lines from upper mouth corners into horns, tiny rectangular eye-spots, and slight elevation for nose. Traces of red coloring. All but grip area of staff covered with yellowish tanned skin and pendant rattles of cut pieces of animal dew claws (?), bird talons and two brass bells.
Current & Past Exhibitions:
Bibliography:
You may also be interested in these objects:
---
Report problems and issues to digitalmedia@pennmuseum.org.