Basket
This object is On Display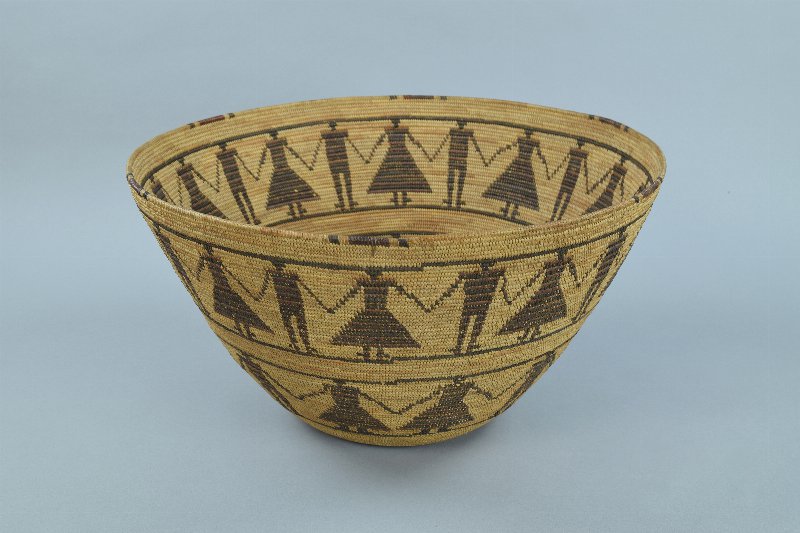 ---
---
Object Number:

NA7970

Current Location:
Native American Voices

Currently On Display

Culture:
Mono
Provenience:
California (State)
Culture Area:
California Culture Area
Maker:
Mary Buckskin
Locus:
North Fork of the Fresno River. This also places it in Foothill Yokuts territory.
Section:
American
Materials:
Sedge
Redbud
Bracken Fern
Technique:
Basketry
Coiled
Height:
21.59 cm
Outside Diameter:
39.7 cm
Credit Line:
Purchased from Henry K. Deisher, 1918
Other Number:
291 - Collector Number

Description
Large, bowl shaped, bundle-coiled basket. Design of two bands of alternating male and female figures. Each figure is formed by alternating bands of red and black bracken fern. Lower band has 6 males and 5 females, while the upper band has 10 males and 10 females. Noted as being made by Mary Buckskin.
Current & Past Exhibitions:
You may also be interested in these objects:
---
Report problems and issues to digitalmedia@pennmuseum.org.