Headdress
This object is On Display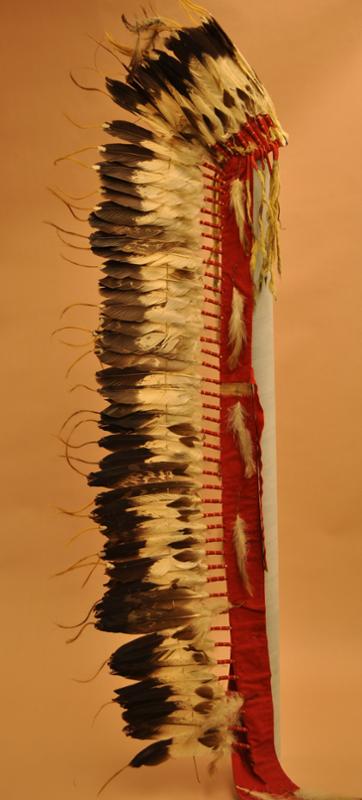 ---
---
Object Number:

40-8-1

Current Location:
Native American Voices

Currently On Display

Culture:
Sioux (uncertain)
Provenience:
United States of America
Culture Area:
Great Plains Culture Area
Section:
American
Materials:
Buckskin (uncertain)
Elk Skin (uncertain)
Stroud
Horsehair
Eagle Feathers
Length:
187.96 cm
Credit Line:
Gift of Mrs. Elizabeth C. Clark, 1940
Description
Cap of elk-skin. Forehead band with dark blue and white beads in triangular pattern. Eighteen long eagle plumes, tipped with yellow horsehair, around the bonnet, forty-four on the streamer. Thirteen eagle breath-feathers on the red stroud streamer, and short feathers at base of plumes. Cheek pendants of fur strips.
Current & Past Exhibitions:
You may also be interested in these objects:
---
Report problems and issues to digitalmedia@pennmuseum.org.