Pendant

Diadem
This object is On Display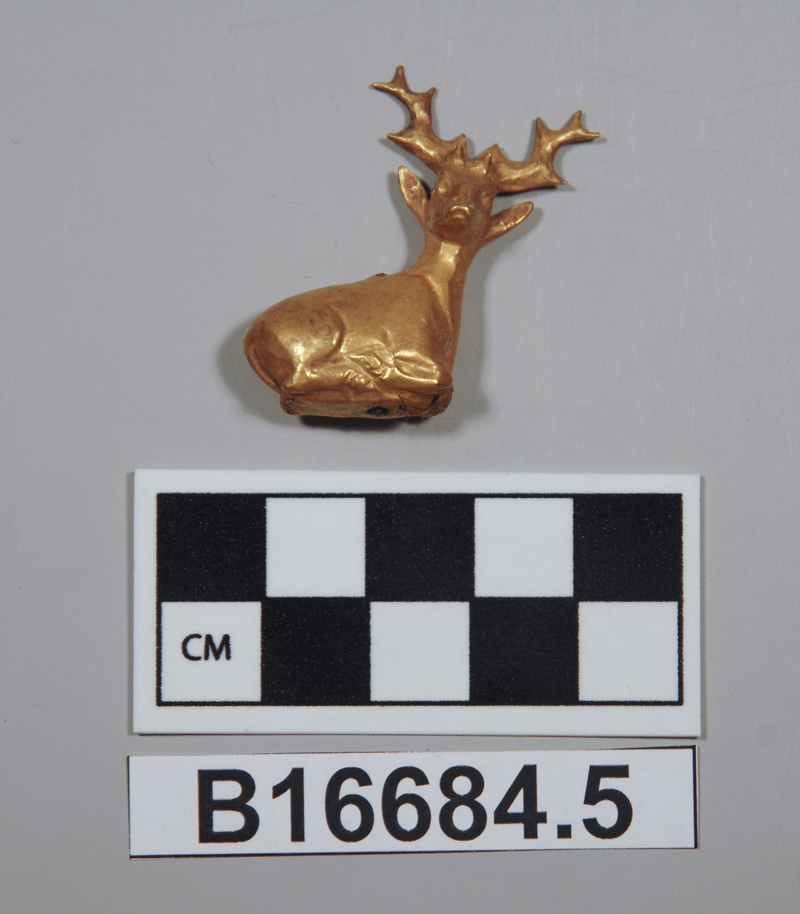 ---
---
Description
Reclining, Horned Stag. Gold foil over bitumen(?), seam visible at base. Holes in center base and center back, where stringer would have been attached to animal, no stringer present.
CBS Register: Gold diadem of Queen Shubad. Animal figures, leaves, fruits, on background of blue beads.
The two cuneiform signs that compose her name were initially read as "Shub-ad" in Sumerian. Today, however, we think they should be read in Akkadian as "Pu-abi."
Current & Past Exhibitions:
Bibliography:
| | |
| --- | --- |
| [Catalogue] Horne, Lee C., and Zettler, Richard L. 1998. Treasures from the Royal Tombs of Ur.. University of Pennsylvania Museum of Archaeology and Anthropology. Actual Citation : Page/Fig./Plate: 93 | View Objects related to this Actual Citation |
You may also be interested in these objects:
---
Report problems and issues to digitalmedia@pennmuseum.org.