Statuette
This object is On Display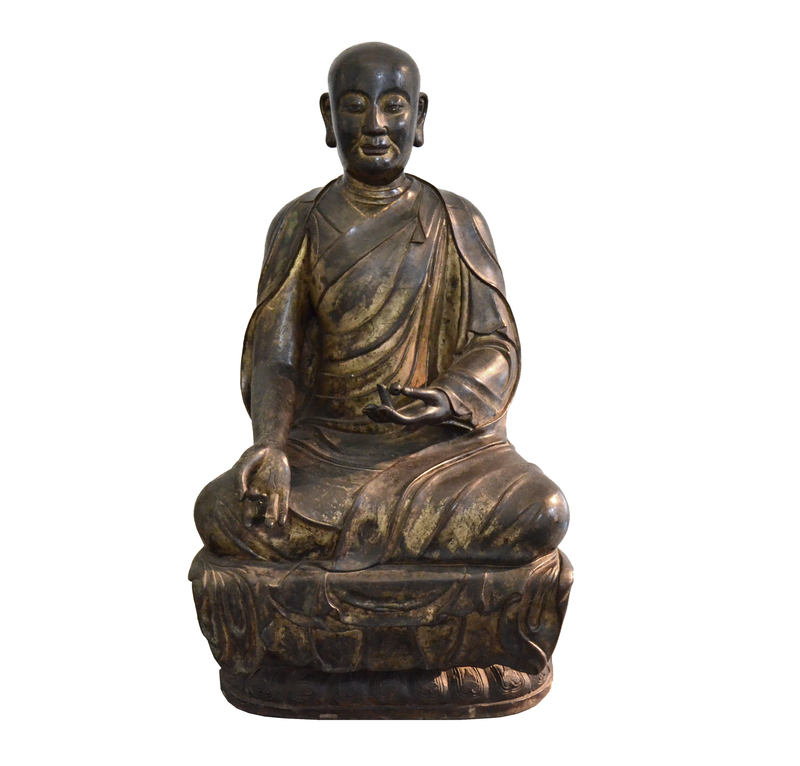 ---
---
Object Number:

C70A

Current Location:
Asia Galleries

Currently On Display

Culture:
Chinese
Buddhist
Provenience:
China
Period:
Ming Dynasty
Date Made:
14th Century - 15th Century
Early Date:
1300
Late Date:
1499
Section:
Asian
Materials:
Copper Alloy
Bronze
Iconography:
Nuojuluo
Noh Chu Lo
Nakula
Bakula
Luohan
Arhat
Rosary
Credit Line:
Purchased from Spink & Son, 1914
Other Number:
Getz 31 - Other Number

Description
Seated figure of Nuojuluo 諾距羅 (Sanskrit: Nakula), one of the original sixteen luohan. A Luohan is one who strives for individual salvation through his own efforts. Nuojuluo is depicted with a shaven head, long ears, and holding a bead in each hand which came from a Buddhist rosary. He is seated on a lacquered wooden pedestal which is carved in the form of a lotus flower. (see C70B for the pedestal).
Current & Past Exhibitions:
Bibliography:
You may also be interested in these objects:
---
Report problems and issues to digitalmedia@pennmuseum.org.