Baby Carrier
This object is On Display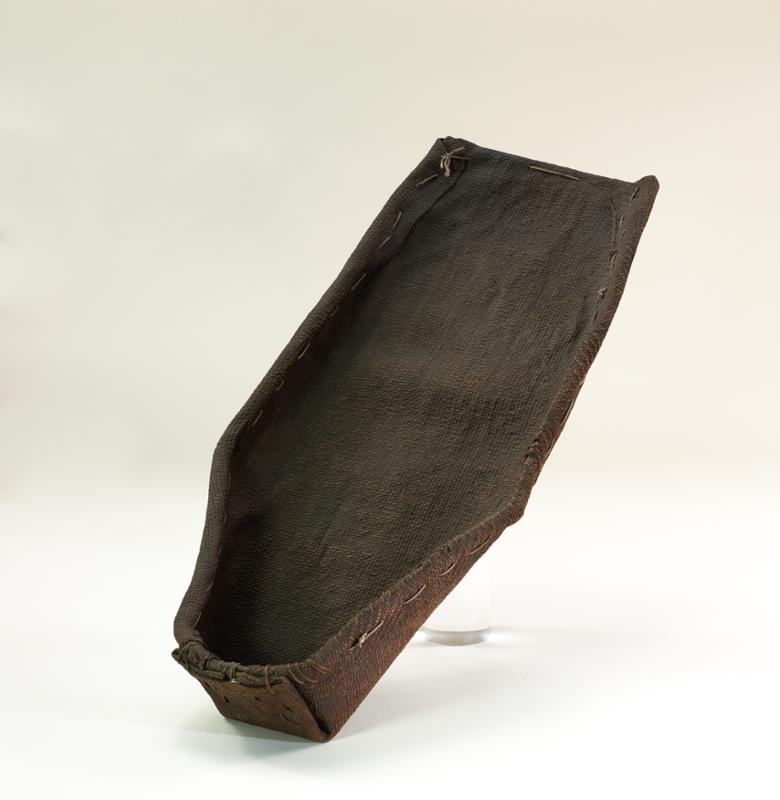 ---
---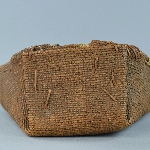 Description
Baby carrier comprised of woven spruce root folded over a bent, wooden frame. Spruce root lashings and cotton string is used to hold the basketry in shape. The outer, lower edge has a raven's cradle board design woven in. This design is separated from the rest of the basketry by a weft row, which is narrower than the rest of the material and woven on a diagonal. Made from reused basketry. Would be covered with soft buckskin when in use.
Technical notes: twined, close twined, two-strand, in-between weave (with plain), three-strand, diagonal/twill twining; 15 warps, 16 wefts per square inch.
Current & Past Exhibitions:
You may also be interested in these objects:
---
Report problems and issues to digitalmedia@pennmuseum.org.