Statue
This object is On Display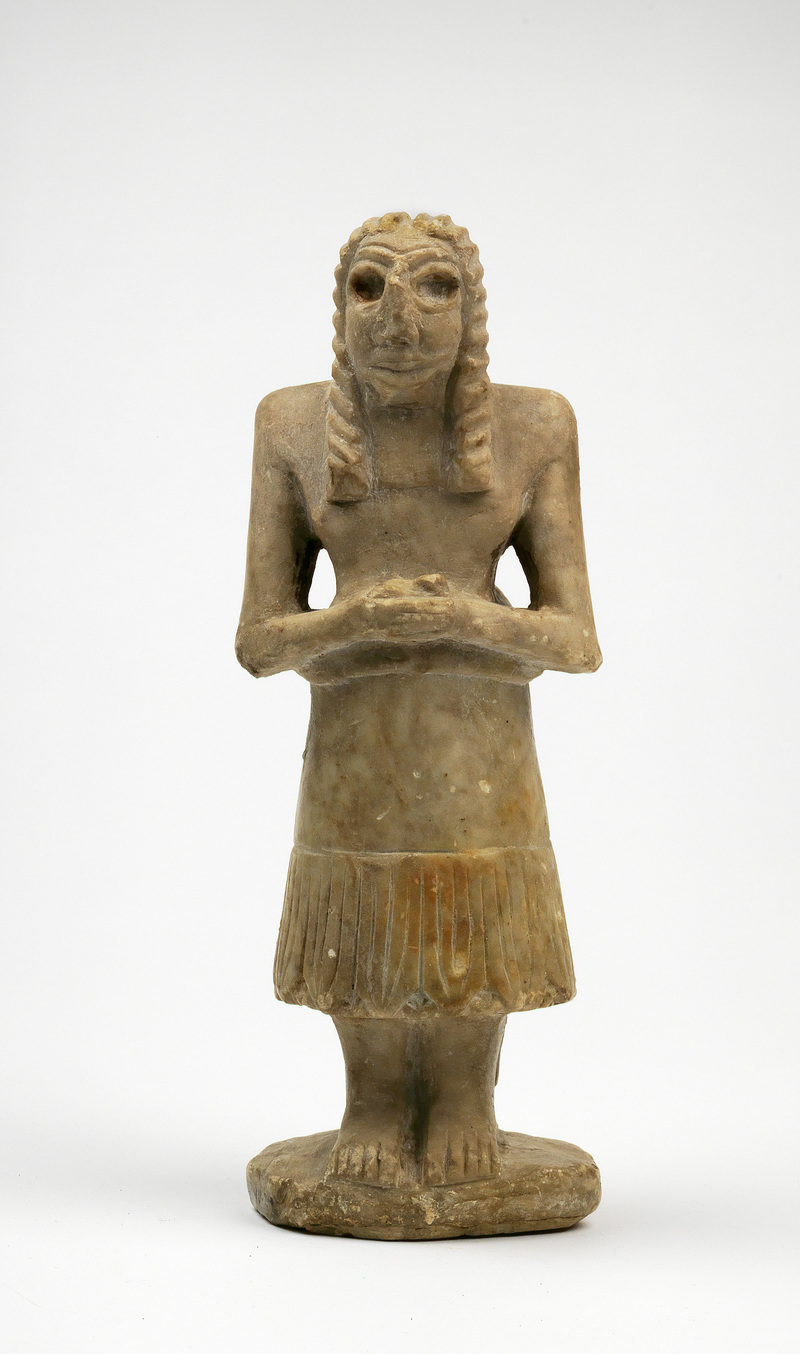 ---
---
Object Number:

37-15-29

Current Location:
Middle East Galleries

Currently On Display

Provenience:
Iraq
Khafaje
Archaeology Area:
Mound A, Q 45/4, 3d floor sculptor's shrine, Nintu Temple Level 5 beneath floor
Period:
Early Dynastic
Section:
Near Eastern
Materials:
Limestone
Iconography:
Man
Height:
23.2 cm
Width:
8.2 cm
Thickness:
6.4 cm
Credit Line:
Khafaje Expedition; E. A. Speiser and Charles Bache, 1937
Other Number:
KH 8-261 - Field No SF
0405 - Cast Number

Description
Grey limestone. Complete standing figure on disc base, part missing. Male; originally with beard which has been chiselled off. Leaf pattern on hem of dress. hands clasped in front of body.
Current & Past Exhibitions:
You may also be interested in these objects:
---
Report problems and issues to digitalmedia@pennmuseum.org.