Fresco Fragment
This object is On Display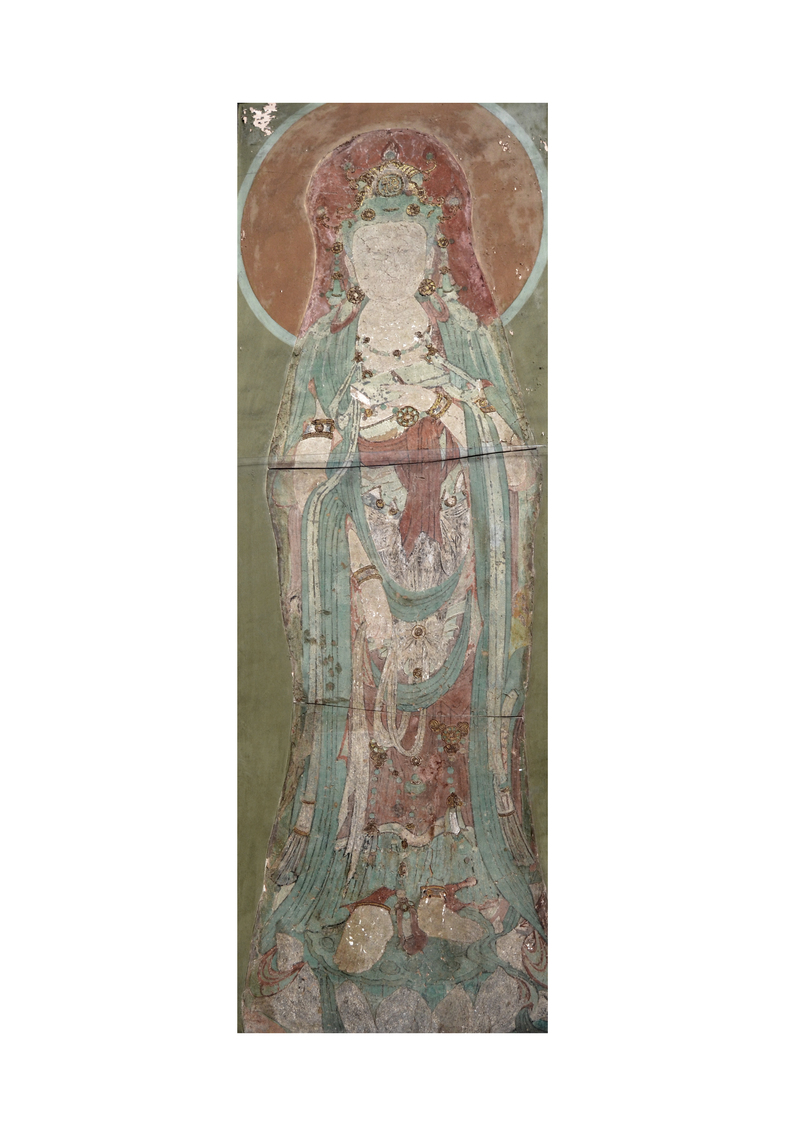 ---
---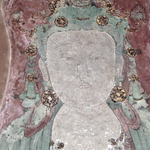 Object Number:

C451

Current Location:
Asia Galleries

Currently On Display

Culture:
Chinese
Buddhist
Provenience:
China
Henan
Period:
Song Dynasty
Southern Song Dynasty
Yuan Dynasty
Date Made:
13th Century CE - Yuan Dynasty
Early Date:
1200
Late Date:
1368
Section:
Asian
Materials:
Paint
Stucco
Clay
Gypsum
Plaster
Gold
Technique:
Fresco
Gilded
Iconography:
Bodhisattva
Manuscript
Inscription Language:
Sanskrit
Credit Line:
Purchased from C. T. Loo, 1925
Description
Fragment of a fresco from a Buddhist temple wall painting. A bodhisattva in emerald green robes and red halo stands holding a manuscript. A bodhisattva is a being who has achieved enlightenment, but chooses to stay in the world in order to help others. Because of his ability to aid others on the path to enlightenment, the bodhisattva is one of the most beloved members of the Buddhist pantheon. Fresco is mounted and framed.
Current & Past Exhibitions:
Bibliography:
You may also be interested in these objects:
---
Report problems and issues to digitalmedia@pennmuseum.org.