Tablet Fragment
This object is On Display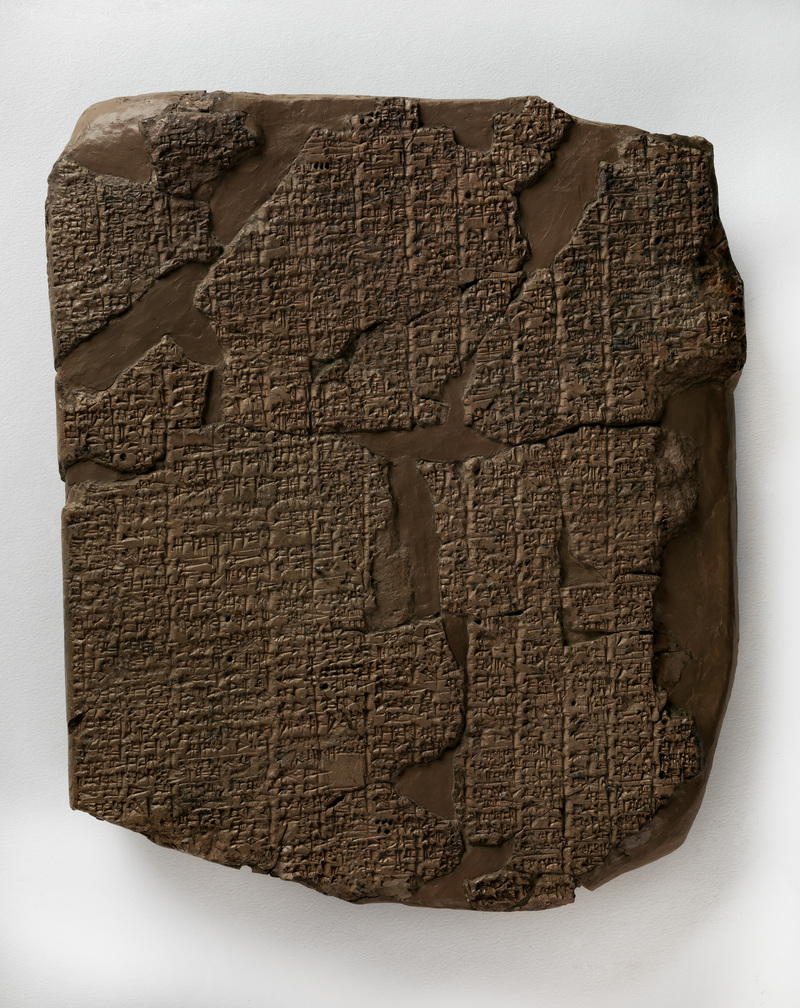 ---
---
Object Number:

CBS13972

Current Location:
Middle East Galleries

Currently On Display

Provenience:
Iraq
Nippur
Period:
Old Babylonian Period
Date Made:
1900-1600 BCE
Early Date:
-1900
Late Date:
-1600
Section:
Babylonian
Materials:
Clay
Technique:
Unbaked
Inscription Language:
Sumerian Language
Akkadian Language
Height:
25 cm
Width:
21.5 cm
Depth:
2 cm
Credit Line:
Babylonian Expedition to Nippur I-IV, 1888-1900
Other Number:
P227509 - CDLI Number
B13972 - Old Museum Number
CBS 13972 + CBS 14545 - Other Number
CBS14545 - Associated Object Number

Description
CBS Register: fragments of a large, unbaked clay tablet. Inscriptions of Lugal-zagesii, Sargon, Rimush, and Manistusu, copied from originals in the Ekur temple at Nippur. Royal/Monumental text. (CDLI Composite: Q000834, Q001397, Q001398, Q001399, Q001400, Q001401, Q001402, Q001403, Q001404,). See CDLI for transliteration info. Joins with CBS14545.
Exhibited in the Middle East Galleries as number B13972.
Current & Past Exhibitions:
Bibliography:
You may also be interested in these objects:
---
Report problems and issues to digitalmedia@pennmuseum.org.