Wand
This object is On Display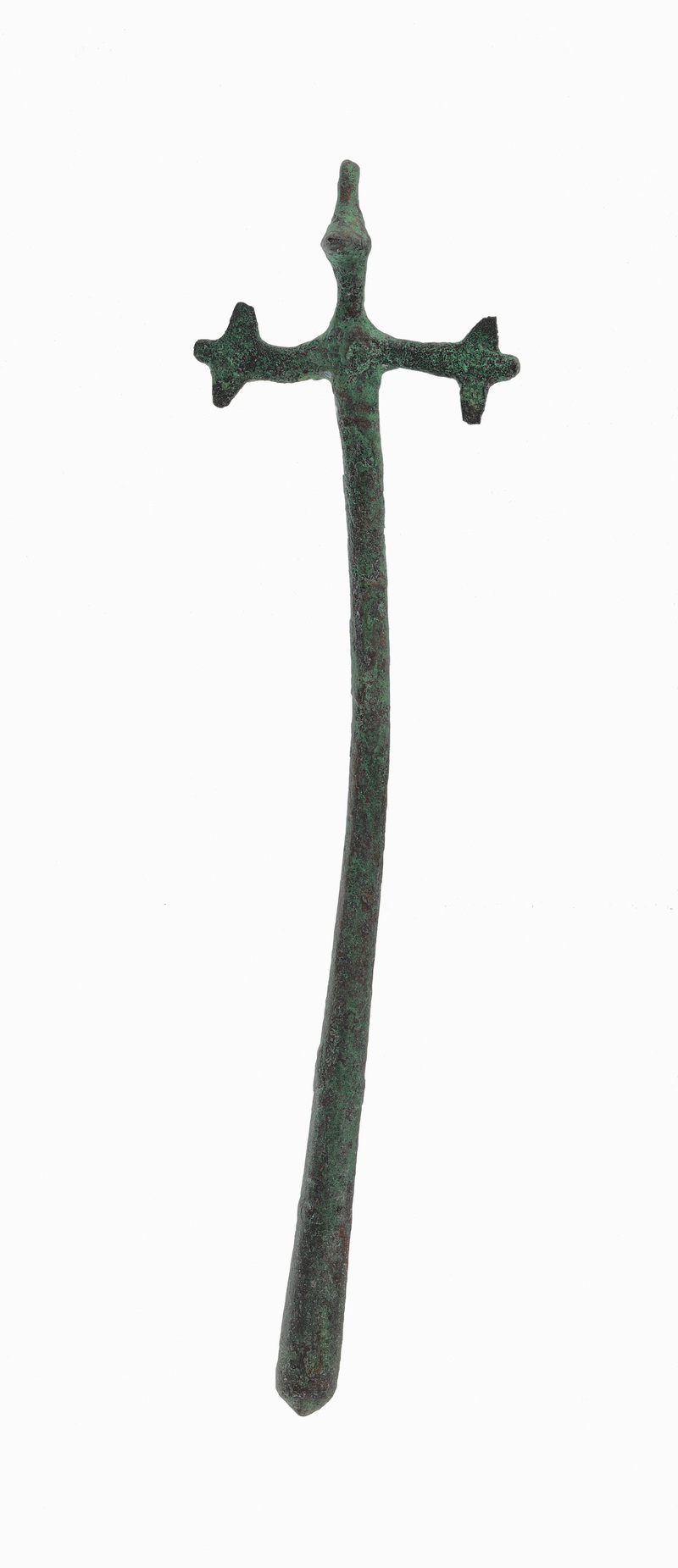 ---
---
Object Number:

33-15-728

Current Location:
Middle East Galleries

Currently On Display

Provenience:
Iran
Tepe Hissar
Archaeology Area:
DF19X2
Locus:
DF 19x2
Plot Record #19
Period:
Hissar III
Section:
Near Eastern
Materials:
Copper
Length:
15.2 cm
Width:
4.2 cm
Credit Line:
Persian Expedition; Erich Schmidt, 1933
Other Number:
H170 - Field No SF

Description
Cross shaped; the upright pierced; thin, round in section; bearing on its top the figure of a bird; the cross piece is flat and terminates in problematical figures. When found the lower part was blackened by charred matter in pottery vessel 33-15-731 in which it was found.
Current & Past Exhibitions:
Bibliography:
You may also be interested in these objects:
---
Report problems and issues to digitalmedia@pennmuseum.org.