Basket Tray
This object is On Display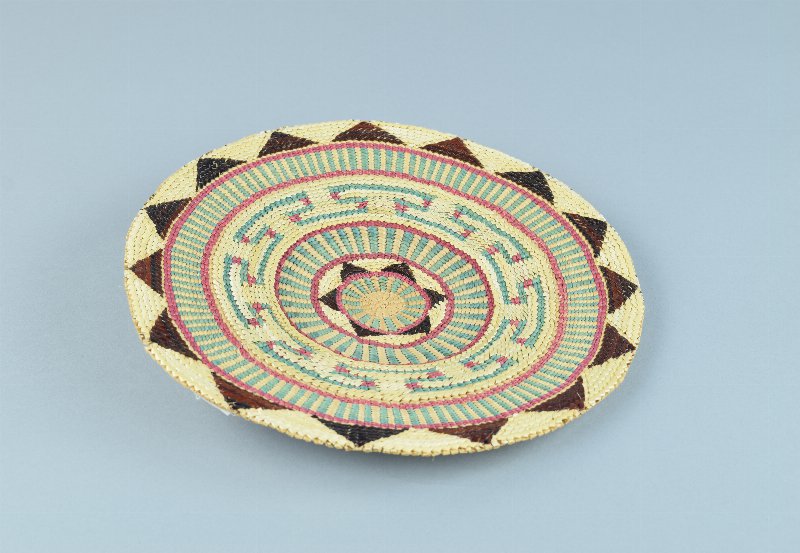 ---
---
Object Number:

2013-19-1

Current Location:
Native American Voices

Currently On Display

Culture:
Tlingit
Provenience:
Alaska
Culture Area:
Northwest Coast Culture Area
Maker:
Teri Rofkar
Date Made:
2010
Early Date:
2010
Late Date:
2010
Section:
American
Materials:
Spruce Root
Technique:
Twined
Height:
3.5 cm
Outside Diameter:
23.49 cm
Credit Line:
Purchased from Teri Rofkar, Sharpe Fund, 2013
Other Number:
L-2011-1-1 - Old Loan Number

Description
Spruce root basket tray twined by Teri Rofkar, 2010. Reproducion of a historical Tlingit tray in the Penn Museum (CG241088-2420). Teri gathers and prepares her spruce roots herself. Design colors include turquoise blue, pink, black, and brown.
Current & Past Exhibitions:
You may also be interested in these objects:
---
Report problems and issues to digitalmedia@pennmuseum.org.