Tomb Model
This object is On Display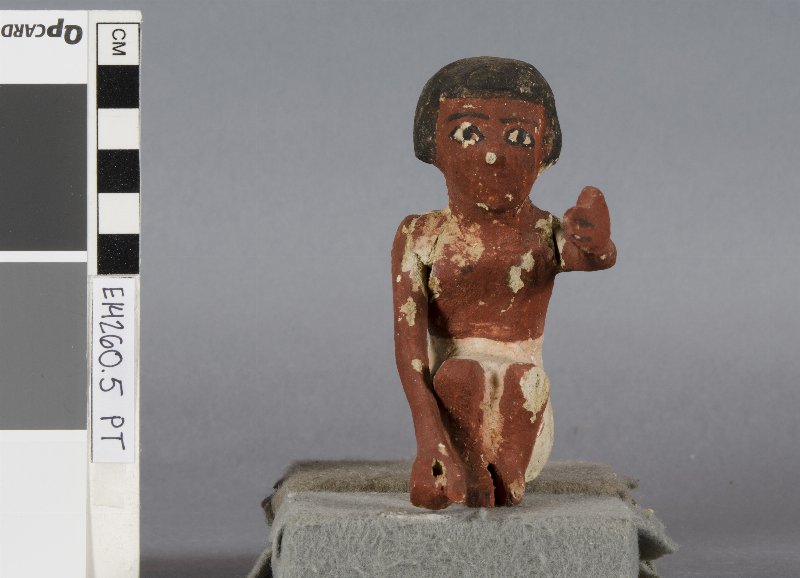 ---
---
Description
Painted wooden model of a squatting male figure. Both arms are extended in front of the figure, with the left arm higher than the right. The figure's left hand is open, while his right is made into a fist, so that he could hold a portion of the original rigging. Kilt is painted white, skin is red, and the hair is black.
Current & Past Exhibitions:
Bibliography:
You may also be interested in these objects:
---
Report problems and issues to digitalmedia@pennmuseum.org.