Juglet
This object is On Display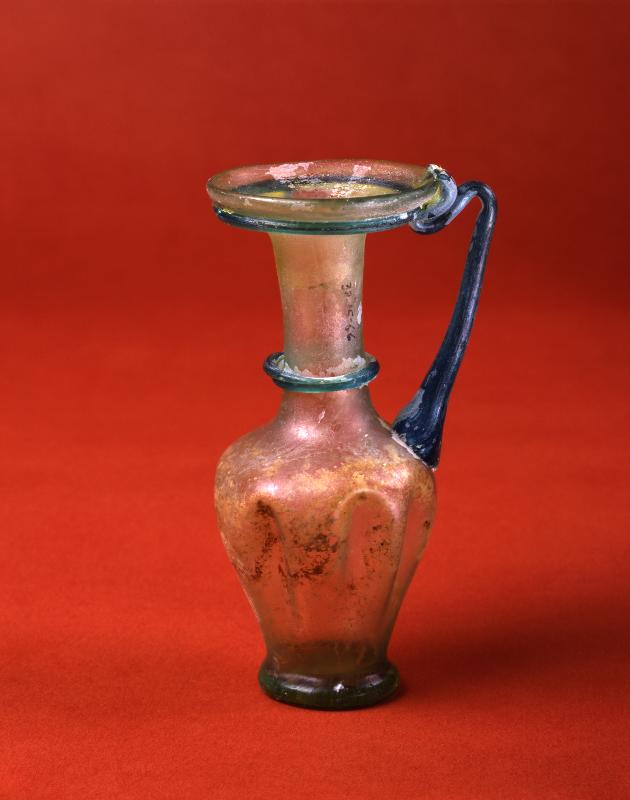 ---
---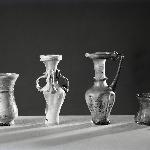 Object Number:

32-15-66

Current Location:
Rome Gallery

Currently On Display

Culture:
Roman
Provenience:
Israel
Beth Shean
Archaeology Area:
CN 295; class G
Locus:
C.N. 295
Period:
Roman Period
Section:
Near Eastern
Materials:
Glass
Height:
10.5 cm
Outside Diameter:
5.8 cm
Credit Line:
Expedition to Beth Shean (Beisan); Clarence Fisher, 1932
Other Number:
31-10-170 - Field No SF

Description
Wide ring base, straight sides vertically fluted and expanding to hsoulder; high neck, wide flaring rim. Loop handle of blue glass connects rim and shoulder. Encircling lower part of neck is band of blue glass and similar band is on under surface of rim.
Current & Past Exhibitions:
Bibliography:
You may also be interested in these objects:
---
Report problems and issues to digitalmedia@pennmuseum.org.