Sneakers
This object is On Display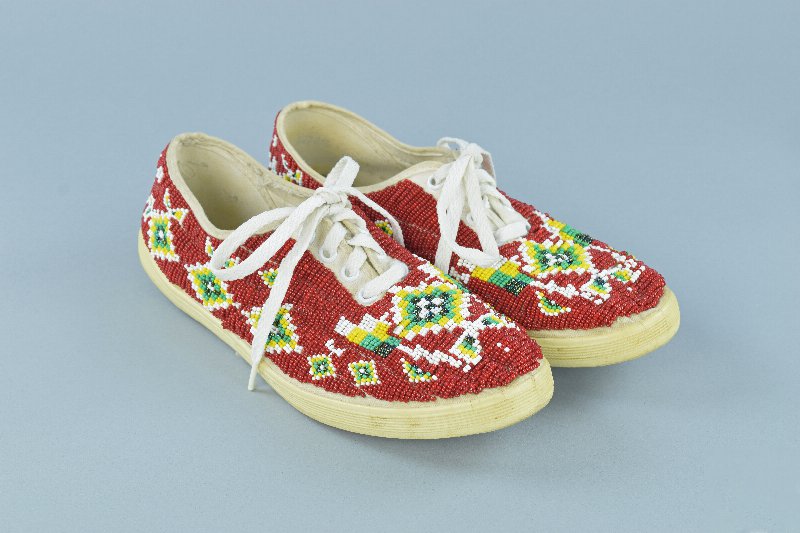 ---
---
Object Number:

92-20-1A

Current Location:
Native American Voices

Currently On Display

Culture:
Brule
Lakota
Provenience:
United States of America
South Dakota
Rosebud Reservation
Culture Area:
Great Plains Culture Area
Maker:
Mrs. Ollie Hawk
Date Made:
1990-1991
Early Date:
1990
Late Date:
1991
Section:
American
Materials:
Canvas
Glass
Dental Floss
Length:
27.4 cm
Width:
8.8 cm
Credit Line:
Gift of Lucy Fowler Williams, 1992
Description
One of a pair of canvas sneakers decorated with opaque red, white, yellow, and green and facetted "peacock" colored beads. Made by Mrs. Ollie Hawk; worn by her in her "household" ceremonies. Sold sneakers to Brule Sioux Arts and Crafts Cooperative, St. Francis, S.D.
Current & Past Exhibitions:
You may also be interested in these objects:
---
Report problems and issues to digitalmedia@pennmuseum.org.