Relief
This object is On Display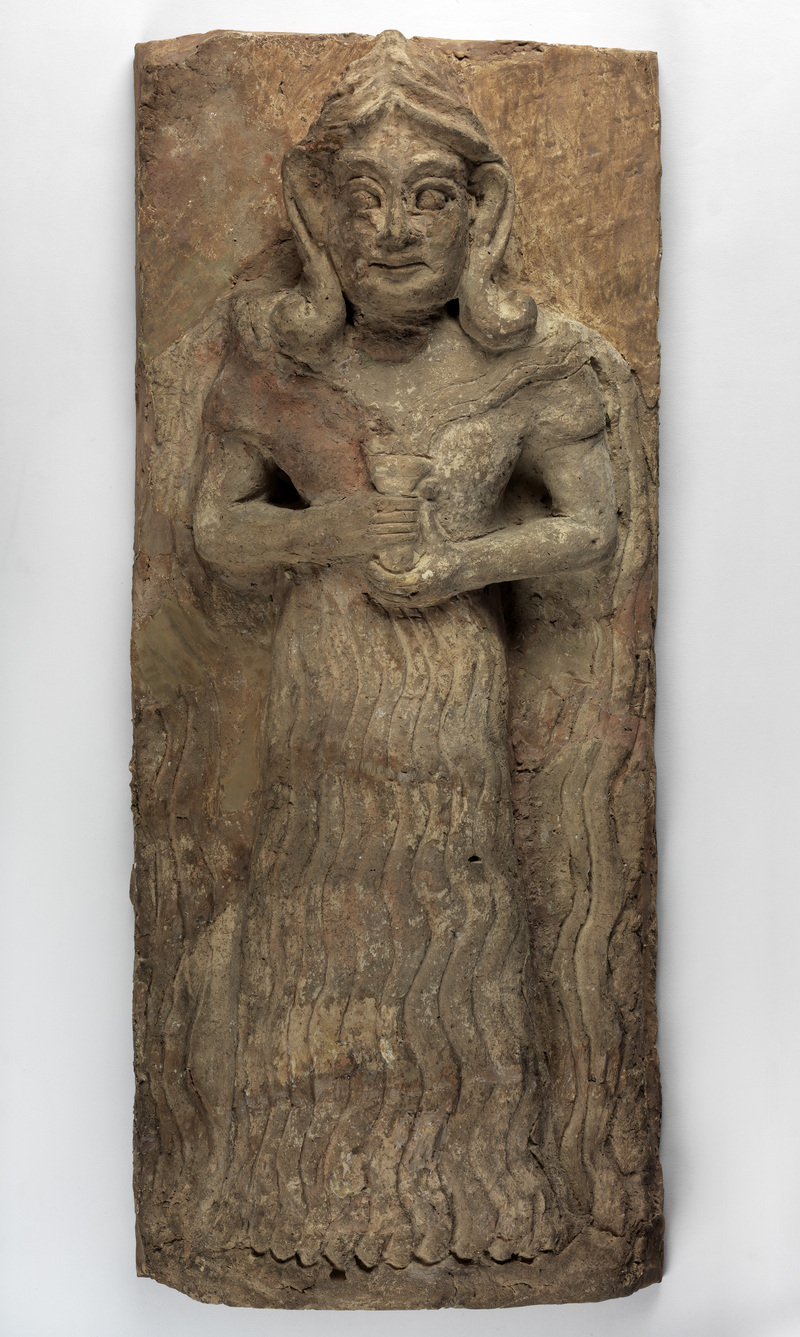 ---
---
Object Number:

31-43-577

Current Location:
Middle East Galleries

Currently On Display

Provenience:
Iraq
Ur
Archaeology Area:
found a little above floor level in No. 8-10 Paternoster Row
Locus:
A.H. above House 24
Section:
Near Eastern
Materials:
Terracotta
Iconography:
Goddess
Height:
12 cm
Length:
73 cm
Width:
30.5 cm
Credit Line:
British Museum/University Museum Expedition to Ur, Iraq, 1931
Other Number:
U.16959 - Field No SF

Description
one of the very large terracottas such as seem to have stood at the doors of shrines: A goddess wearing the horned mitre and holding the jar from which come streams of water; she ahs a short-sleeved garment of the kaunakes type but the flounces instead of being in tiers are in long wavy lines like water. "The Goddess of the Waters"
Current & Past Exhibitions:
Bibliography:
| | |
| --- | --- |
| [Book] Woolley, Charles L. Ur Excavations: The Old Babylonian Period.. Actual Citation : Page/Fig./Plate: Plate 64/Figure 1 | View Objects related to this Actual Citation |
| [Book] Olbrantz, John, and Kawami, Trudy S. 2013. Breath of Heaven, Breath of Earth: Ancient Near Eastern Art from American Collections.. University of Washington Press. : Page/Fig./Plate: 89/7 | View Objects related to this |
You may also be interested in these objects:
---
Report problems and issues to digitalmedia@pennmuseum.org.