Figurine
This object is On Display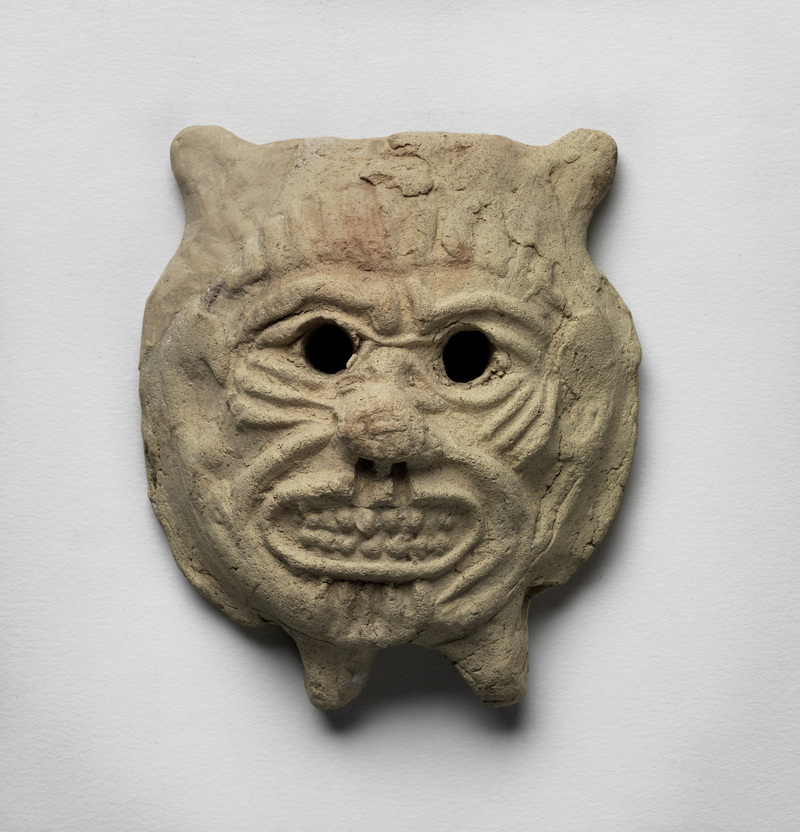 ---
---
Description
UE VII: demon mask, Pazuzu or Humbaba? Terracotta; animal face; large round pierced eyes; one ear missing; hair, wrinkles, open mouth with teeth, beard in relief; two small "feet". Note: Number assigned 1963; if another piece with this number turns up, transfer this mask to the next unused number in this 33-35 series.
Current & Past Exhibitions:
Bibliography:
You may also be interested in these objects:
---
Report problems and issues to digitalmedia@pennmuseum.org.