Jar
This object is On Display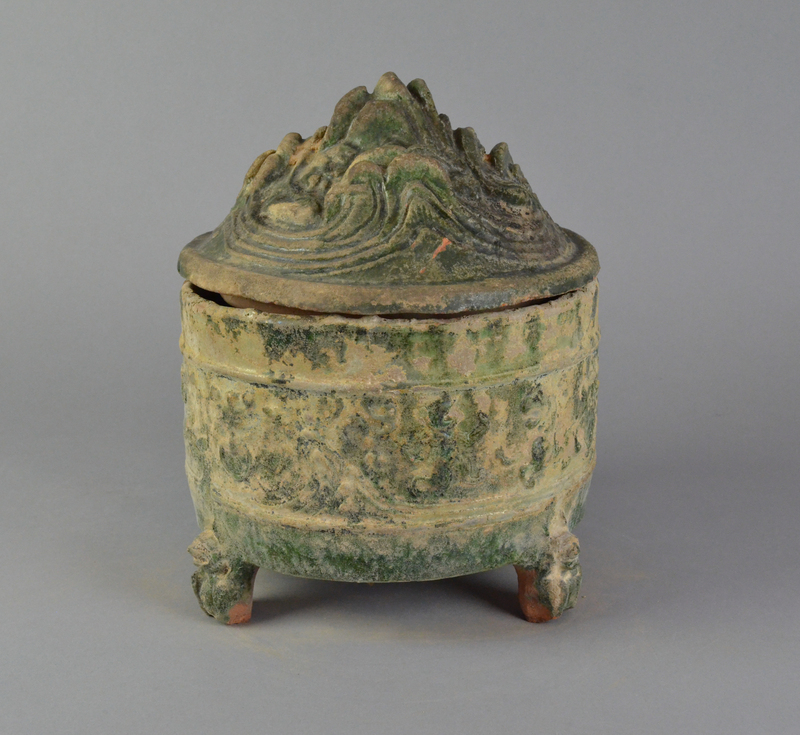 ---
---
Object Number:

29-25-7A

Current Location:
Asia Galleries

Currently On Display

Culture:
Chinese
Provenience:
China
Xi'an
Period:
Han Dynasty
Date Made:
1st Century BCE - 3rd Century CE
Early Date:
-99
Late Date:
299
Section:
Asian
Materials:
Clay
Lead Glaze
Technique:
Low Relief
Glazed
Fired
Iconography:
Animals
Bear
Height:
25.4 cm
Credit Line:
Museum Purchase, 1929
Other Number:
6210 - Other Number

Description
Hill jar made of light reddish terracotta which is covered with a dark green glaze which is partly iridescent. There is a decorative band of running animals in low relief on the body which is supported by three feet resembling auspicious bears. Some hard, earthy incrustation is visible on the surface.
Current & Past Exhibitions:
You may also be interested in these objects:
---
Report problems and issues to digitalmedia@pennmuseum.org.