Figurine
This object is On Display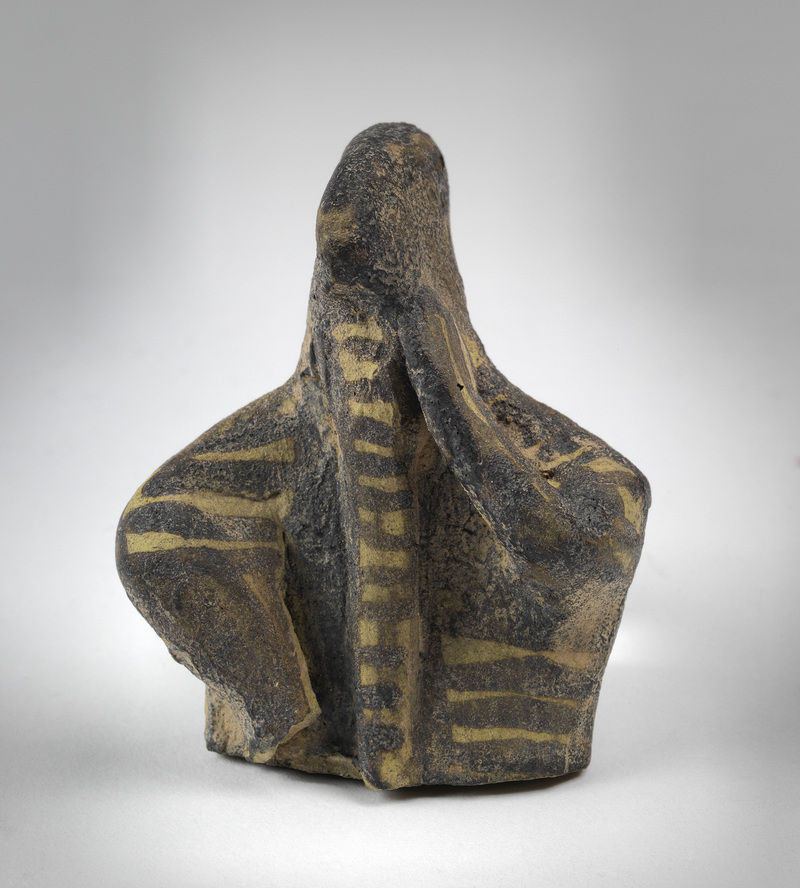 ---
---
Description
CBS Register: no U number. fragment of an archaic painted terracotta figure of a man with sharp curved nose and long beard (type of Kish inlay)
image is printed in UE IV, Plate 21, but with no field number nor description in the catalogue. There is, however, a description in the text, on page 12:
"Male figures of the al'Ubaid I period are reare. several have been found at Warka but from Ur we have only one isolated example, CBS 17199 on Pl. 21. Here the head is crudely shaped by pinching the clay and the body is very roughly formed; the left hand is raised to the face and the right arm brought across the body; the figure has a long straight beard which hands down over the chest; body and beard alike are marked by horizontal bands of black paint. "
Current & Past Exhibitions:
You may also be interested in these objects:
---
Report problems and issues to digitalmedia@pennmuseum.org.