Summer Archaeobotany Program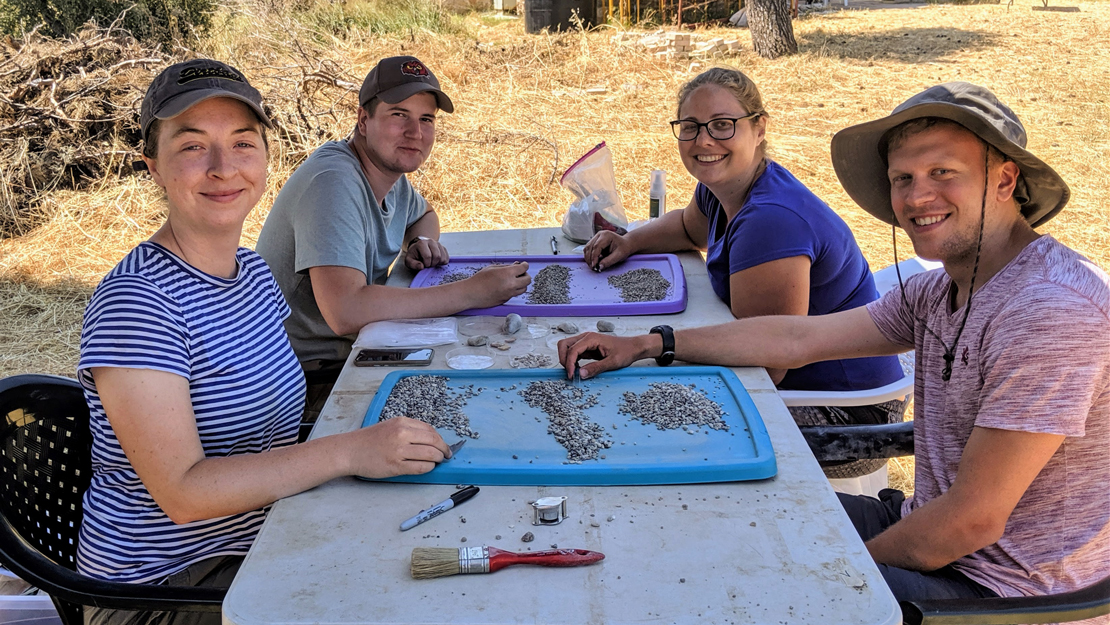 Each summer, both undergraduate and graduate students studying archaeobotanyin the Center for the Analysis of Archaeological Materials (CAAM) can participate in a summer program that focuses on field training in archaeobotanical methods. Under the guidance of Dr. Chantel White, the team spends time on one to three archaeological excavations in countries that include Greece, Jordan, and Israel. Each student has the option to attend the program in its entirety (typically seven weeks), or a smaller portion of the summer. Students learn strategies for sampling archaeological deposits and how to build a flotation system that fits the needs of each project. They are taught the proper techniques for operating a flotation system, collecting light fraction, and sorting heavy fraction. These experiences are geared toward preparing students to one day set up their own field labs and design their own archaeobotanical field projects.
The program has included fieldwork at the archaeological sites of Molyvoti-Stryme, Greece (Classical/Roman); Lechaion, Greece (Roman); Mughr el-Hamamah, Jordan (Paleolithic); and Tel Yaqush, Israel (Early Bronze Age). In addition, the team typically visits several research centers to carry out laboratory work, including the Wiener Laboratory in Athens, Greece, and the ACOR institute in Amman, Jordan.