Human Figurine
This object is On Display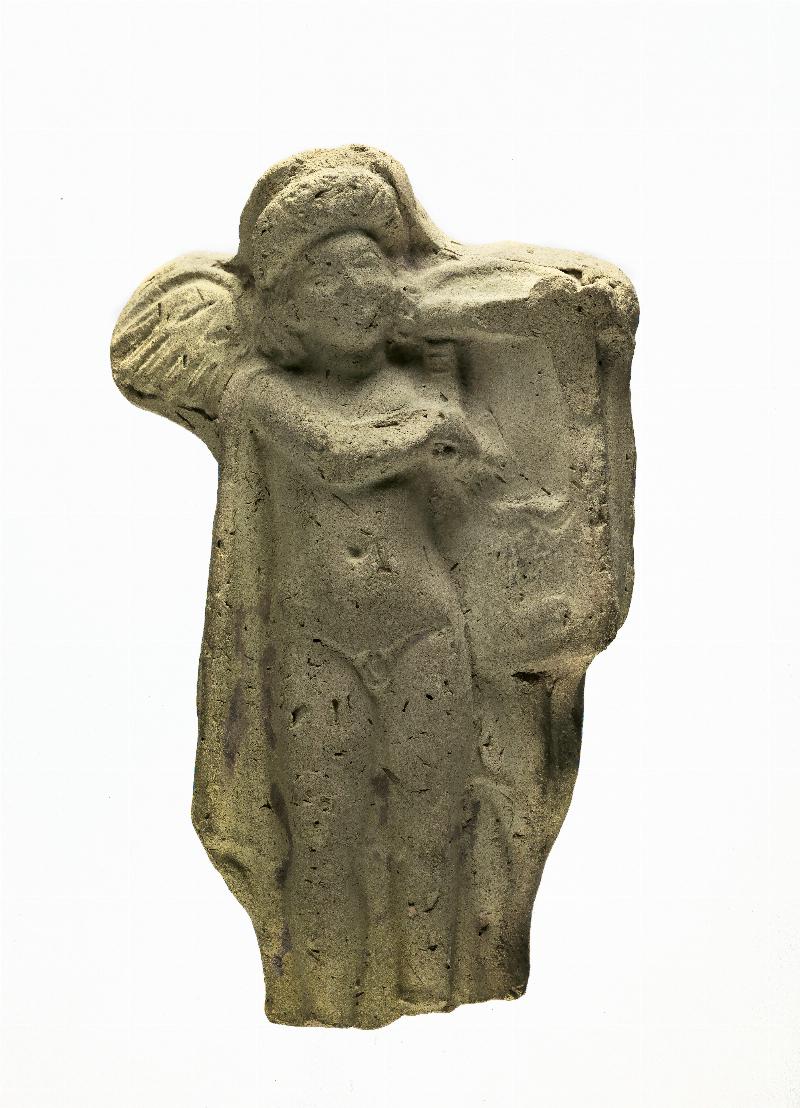 ---
---
Description
CBS Register: Terracotta figurine, fragment. Nude figure with wings and shawl thrown over left shoulder. Angel playing musical instrument.
PBS XVI: Winged Eros playing on a kithara. He holds the instrument in the left and a plectron in the right hand. His himation is thrown back over his shoulders, exposing his young round limbs. A stippled crown of leaves and berries is tied about his long locks, falling on the shoulders. A smile illuminates his face. The kithara has the classical form, two uprights and a cross piece over a sounding box. Strings are tied across the rough oval of the frame. Solid clay molded.
Current & Past Exhibitions:
Bibliography:
| | |
| --- | --- |
| [Book] Legrain, Leon. 1930. Terra-Cottas from Nippur.. Philadelphia. University of Pennsylvania Press. ed. Publications of the Babylonian Section. Vol. XVI. pg. 1-52, 445 plates Actual Citation | View Objects related to this Actual Citation |
| [Book] Polin, Claire C. 07 Apr 1954. Gifts of Jubal: Musical Instruments from the Ancient East.. Philadelphia. The University Museum. Actual Citation : Page/Fig./Plate: figure X | View Objects related to this Actual Citation |
You may also be interested in these objects:
---
Report problems and issues to digitalmedia@pennmuseum.org.