Mortuary Figurine
This object is On Display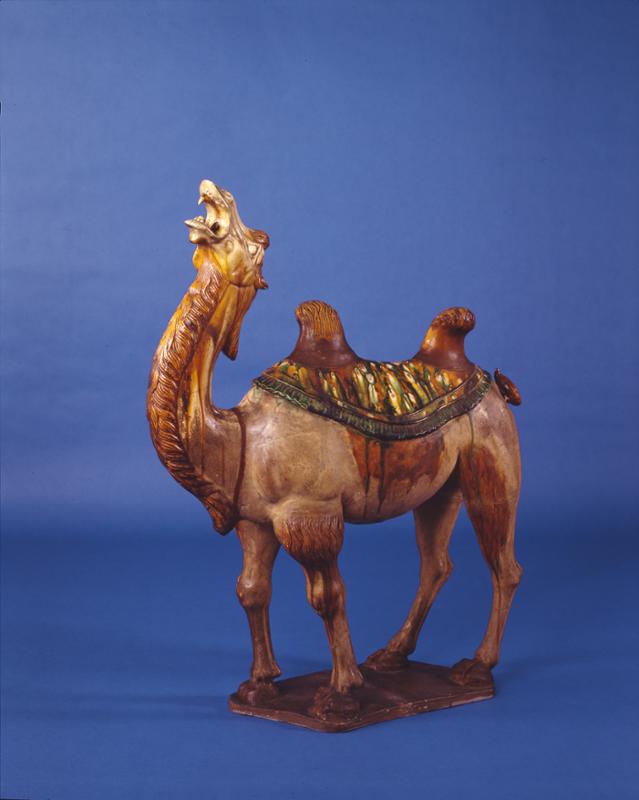 ---
---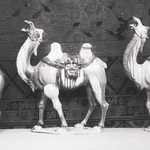 Object Number:

C465

Current Location:
Asia Galleries

Currently On Display

Culture:
Chinese
Provenience:
China
Period:
Tang Dynasty
Date Made:
Tang Dynasty
Early Date:
618
Late Date:
906
Section:
Asian
Materials:
Clay
Glaze
Technique:
Three Color Glaze
Fired
Iconography:
Camel
Credit Line:
Purchased from C. T. Loo, 1925
Description
Glazed pottery figure of a camel without a pack. This figurine would have been placed in a tomb with other ceremonial and everyday objects, such as horses and mounted musicians. Animal subjects were believed to help the soul communicate with spirits and make travel in the afterlife more comfortable. Camels, associated with trade and travel, were the main means of transport along the Silk Road. Passing through the Gobi Desert, camels were better suited to handle the heat than a horse. This camels has two humps and can be identified as a Bactrian camel. The figure has a sancai glaze with cream predominating. C461 through C468 is a set.
Current & Past Exhibitions:
Bibliography:
You may also be interested in these objects:
---
Report problems and issues to digitalmedia@pennmuseum.org.